Given the pace and speed at which the technology changes, the drone industry was in a better position than most to deal with the challenges that COVID-19 represented for operators and stakeholders in 2020. The ability and in some cases desire to adapt on the part of anyone utilizing drones for commercial purposes was evident across the industry in 2020, in ways that were both surprising and illuminating.
To illustrate the scope of these adjustments, Commercial UAV News hosted an ambitious series of webinars that featured presentations and discussions with experts across multiple sectors. Additionally, by transitioning the Commercial UAV Expo from a live event into a virtual one, the platform highlighted how the education and networking that had previously only taken place in-person could be facilitated in a digital format.
Such lessons about what it has meant to adapt and move forward in response to changes and challenges are evident in our most popular articles from this year, all of which showcase what kind of innovations with drones are making a bottom-line difference today while also providing a glimpse at what's coming in 2021 for the technology and the industry as a whole. A rundown of all 10 articles, along with info directly from the pieces themselves, is below.
1. Skydio Showcases What it Means to Successfully Scale a Drone Program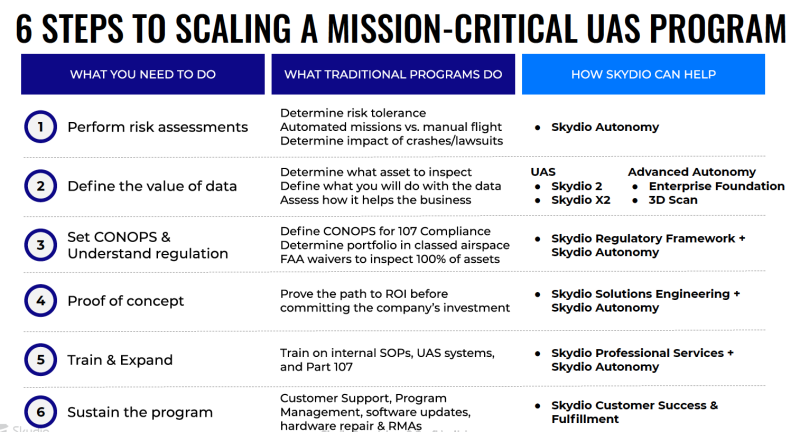 Headlines about the billions of dollars that drone technology represents are still out there, although they're helpfully a bit more realistic of late. Regardless of their veracity, all of these predictions are based on how and when the technology can scale. The details of such a process have been elusive, but Skydio's Guidelines to Scale a Successful Drone Inspection Program lays them out in an instructive manner.
"When thinking about your concept of operations (CONOPS) and when trying to understand the regulatory landscape, Jones promotes thinking about this in an aggregated way, that is, your entire portfolio rather than just one individual mission or place. For example, where are your assets? Are most of them in the middle of nowhere or do you have more in controlled airspace? This will determine the regulatory requirements you will have to meet and whether or not you'll get the FAA clearance you need to manage all of your assets."
Without scale, drones will only have niche commercial applications and opportunities, which makes this baseline for successfully scaling a program that much more important to understand as they're built and expanded in 2021.
2. How Will 5G Define the Drone Ecosystem of Tomorrow?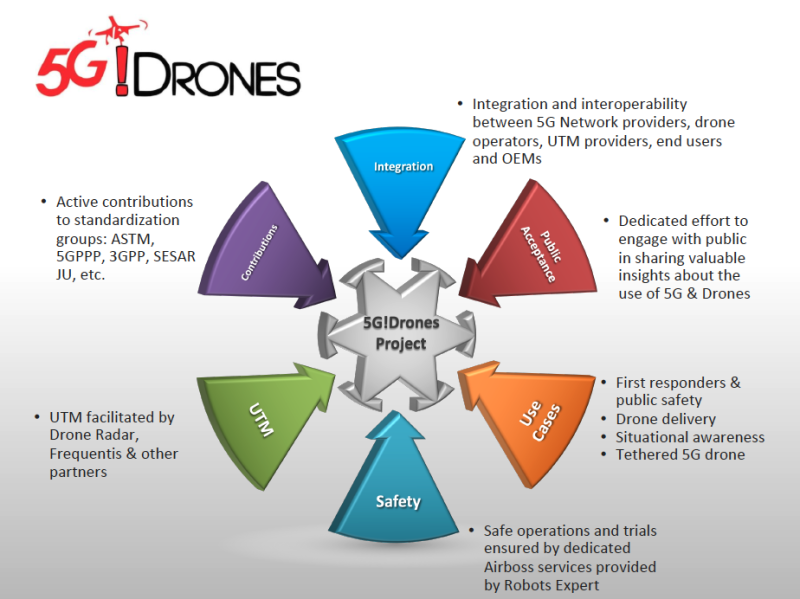 Creating a UAS traffic management (UTM) system that will ensure both manned and unmanned aircraft can safely share the sky has been an important point of discussion throughout the drone industry for many years now. The role that 5G will play in this ecosystem is being discussed on numerous levels, which the 5G!Drones Is Putting the Pieces of the Drone Ecosystem Together to Make Sure They Fit and Can Deliver Value to Stakeholders article details with incredible insight. Crucially, it highlights how the technology isn't the only consideration in this discussion.
"The public and media play an incredibly important role in the ecosystem. The public drives demand for services, which makes them incredibly important to businesses and the builders they employ, and they generate opinions about drones and 5G, which influence regulators and law makers. The media helps to inform and shape the opinions of the public and help people understand what drones are capable of — for better and worse."
5G represents the possibilities related to greater bandwidth, lower latency and ubiquitous coverage, but what it means to enable such capabilities on a practical and political level are still being defined. That makes the conversations being conducted by industry advocates and stakeholders that much more important to understand and guide.
3. What Does the Practical Adoption of Commercial Drone Technology Look like in 2020?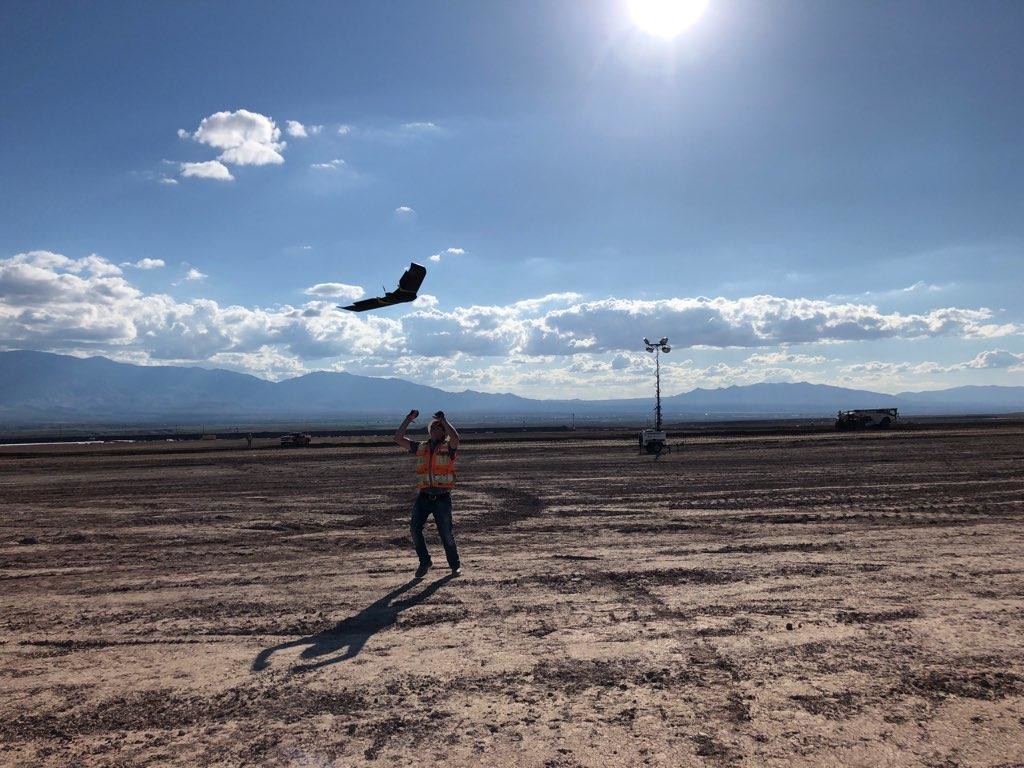 Showcasing the many ways that drones have proven to enable countless tasks to be performed in faster, cheaper and safer ways has always been a core focus of Commercial UAV News. While the details around how such distinctions are realized on account of COVID-19 have changed the paradigm, the bottom-line reality of how and where drones create value is still essential. Our How Does a Drone Program Fit into the Survey Capabilities of Heavy Civil Construction Contractors? interview with Tanner Richards, project engineer at Ames Construction, highlights how professionals approach being able to quantify the value the technology represents.
"We use our drone flights extensively for planning. Not just planning our work but also safety planning. Planning emergency routes in case of accidents. Muster points. Creating maps and distributing and posting them onsite. Calling out active hazards and changing conditions. The drone flights allow us to essentially update Google Maps whenever we want. If conditions change on site because we moved a mountain from one place to another or dug a lake then we can fly and update that visually on our maps. The potential is unending for what drones can help us with."
While the thought of using drones to enable workflows and jobsites that are socially distanced was top of mind in 2020, insights like the ones Richards lays out showcases why quantifying the value of the technology in a practical sense is about more than a single project and need to be considered beyond restrictions that are related to the pandemic.
4. Influencing Perception and Reality in the UAV Market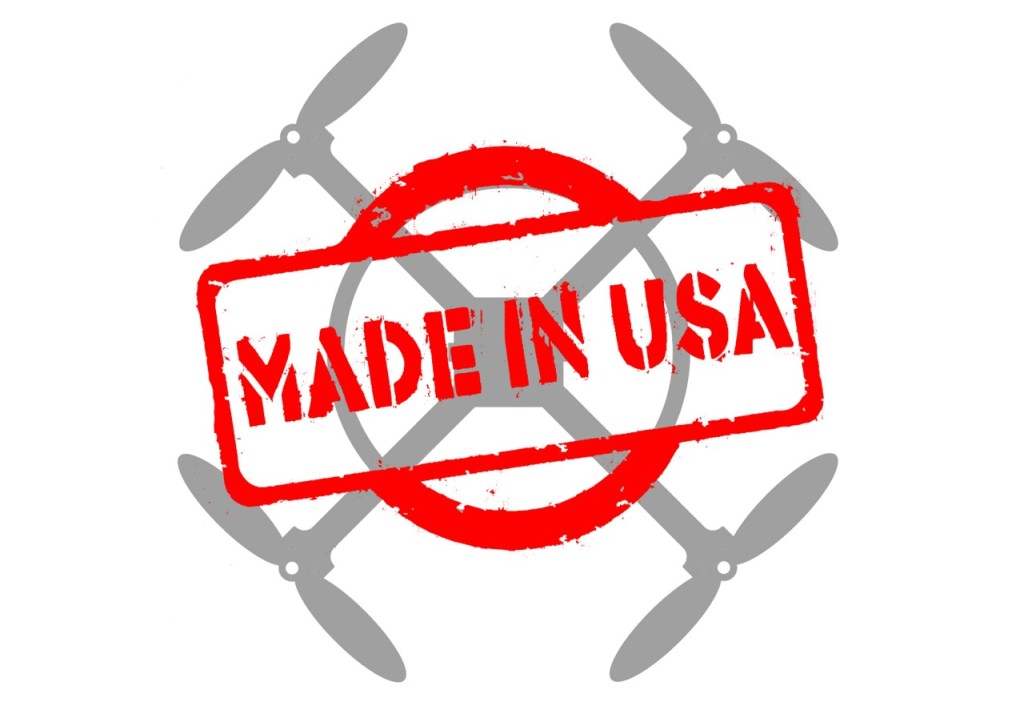 In 2020, the drone industry discovered that the term "made in America" can be understood and interpreted in various ways. There's a lot that goes into how this term is being used and positioned across the drone space, which we explored in our 'Made in America' Drones: Influencing Perception and Reality in the UAV Market article. It lays out just how much goes into where and how this term can be used.
"A qualified 'made in America' claim describes the extent, amount or type of a product's domestic content or processing as it indicates that the product isn't entirely of domestic origin. A product that includes foreign components may be called "assembled in America" without qualification when its principal assembly takes place in the United States."
No matter how "made in America" is defined, that distinction does not provide a user or organization with the security and privacy that they want or require. Nonetheless, it's clear that this designation will impact the future of the technology in 2021 in unexpected ways.
5. Creating Enterprise Grade Security Protocols for Commercial Drone Programs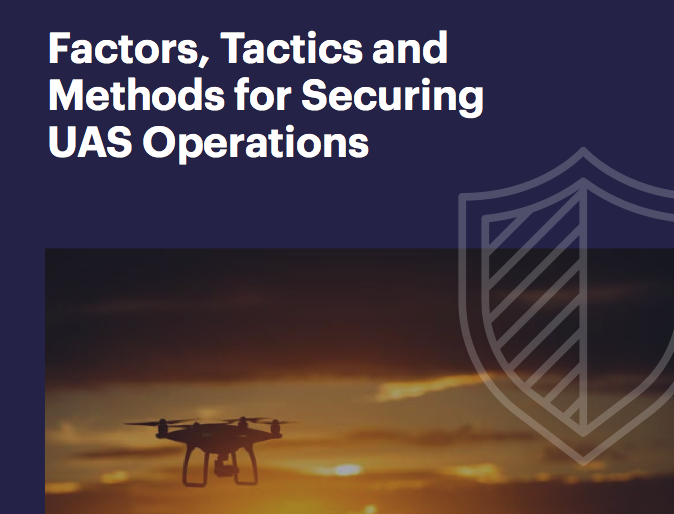 It's difficult to talk about things like "drone security" because what that term can or should mean can vary greatly from one organization to another. Such nuances were explored in a resource from Kittyhawk that we further defined in our What does it mean to create enterprise grade security protocols for commercial drone programs? interview with Kittyhawk CEO Joshua Ziering.
"What you should always remember is that nothing is truly secure. That is the baseline notion that we should always think about. There is nothing that is, "Secure". Security is a metric of risk. If you think about airline crashes, the metric is 10 to the minus nine, so in United States, it would take about a billion hours of you sitting on a random airliner to be involved in a fatal plane crash. We should think about security in the same way, in the sense that it is this difficult to break into this system. It would take a million years of a well funded out adversary with lots of information to break into our system in this way. It's always a measure of risk."
Defining what "security" can or should mean is of the utmost importance, which is why drone program stakeholders need to make active efforts to reduce the risk profile of their program using the approach that is discussed in the article and resource.
Read the full interview or watch the webinar
6. Women in Drones: How to support, motivate, and develop a gender-balanced workforce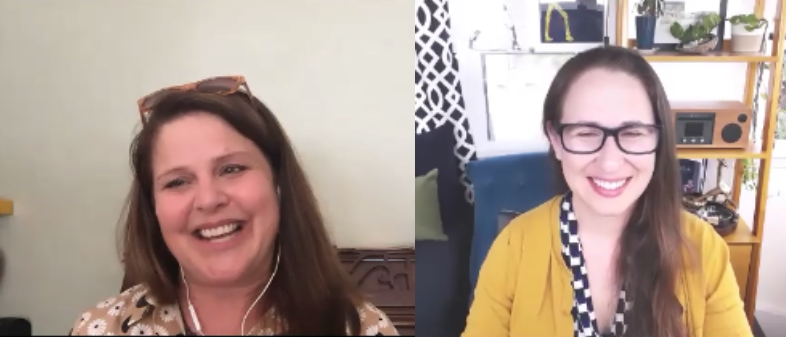 More and more organizations and entire industries are recognizing the importance of developing a supportive framework that will attract and keep women in the field by providing paths that can lead to growth and success. What it means to actually do so has been one of the key points of discussions in the "Women in Drones" video interview series that Danielle Gagne conducted with various visionary leaders in 2020.
In talking with experts like Lisa Ellman, Amy Wiegand, Mariya Tarbanovska, Eszter Kovács and Dawn Zoldi, Gagne has been able to explore what it means for companies and government agencies to put a priority on diversifying their workforce. However, she's also made it a point to discuss what technology and topics are driving the industry forward.
It's tough to pick just one video from the series, but the insights she shared with Miriam McNab from DroneLife were especially enlightening, as the two talked about the importance of diversity but also focused on public perception of drones all well as the consolidation happening in the drone industry.
Watch the video or explore the series
7. A "New Normal" in the Commercial Drone Industry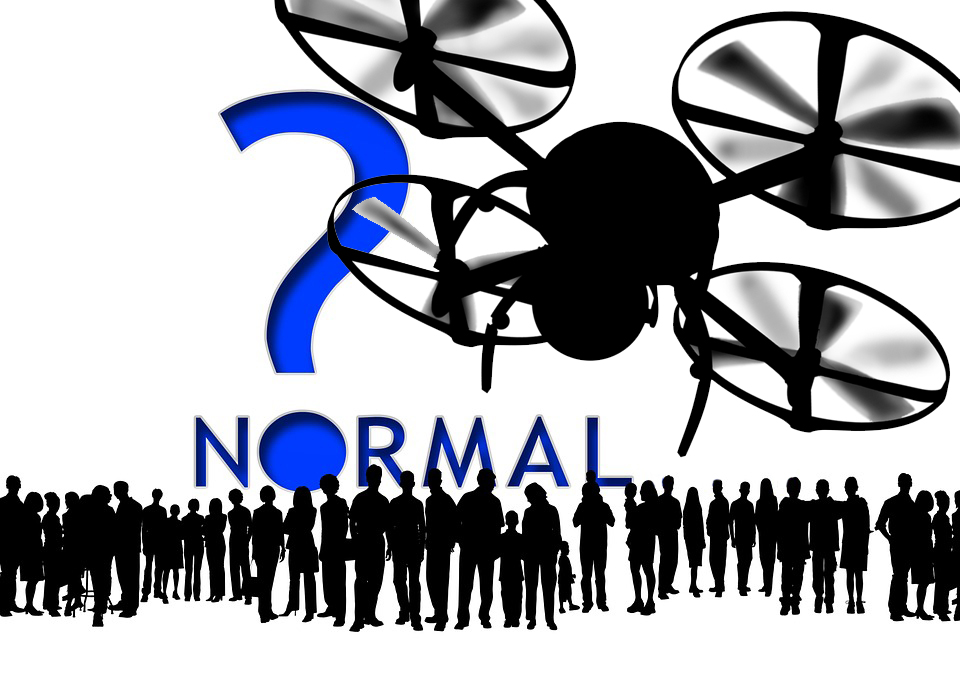 Establishing and maintaining operations in the midst of COVID-19 has forced a new way of thinking about drone technology for many organizations. What would have just been an idea before the pandemic can now be something that keeps a project on track or from totally collapsing. Our Exploring the 'New Normal' in the Commercial Drone Industry highlighted how drone technology is redefining the present while also positively shaping the future of the technology and industry in unexpected ways.
UAV technology has allowed Drone Service Providers (DSPs) to become Essential Service Personnel (ESP) that are helping to do everything from keep the lights on to locate missing persons. Meanwhile, new tools like the DJI Matrice 300 RTK can perform critical infrastructure inspections with socially distanced measures in place, while Skygauge has created a complete drone solution to save time and increase safety in environments that have stakeholders scattered across a site, offices or the world.
While the concept of a "new normal" quickly became of one the most hated phrases of 2020, accepting the implications of this shift are a necessity for stakeholders of all types, because there's very little for certain we can say about what 2021 has in store for us. One thing we can say for certain is that however you defined "normal", there's no going back to it in 2021. There's only redefining whatever that means for your business and to this industry as a whole.
8. Moving Beyond the Bottleneck of the Drone Industry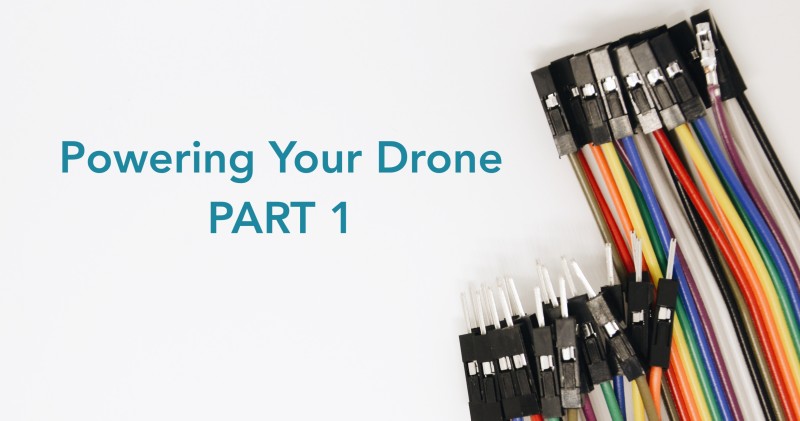 We've talked about how battery power has been the bottleneck of the drone industry for many years. While companies have and continue to explore innovative solutions to the conundrum of flying time, choosing the right powering solution is more art than science. That's why the breakdown of the various powering solutions that are out there to help new and experienced drone users understand what is available today has proven to be such a critical resource.
Powering Solutions for Your Drone, Part 1: Small to Mid-Sized Drones is focused on powering solutions that are compatible with small to mid-sized drones. Custom-Built Battery Solutions, WiBotic Wireless Charging Stations and HYBRiX 2.1's Hybrid Electric–Combustion Engine are all explored in great detail in the piece.
9. Which Drone is the Right One for Your Business?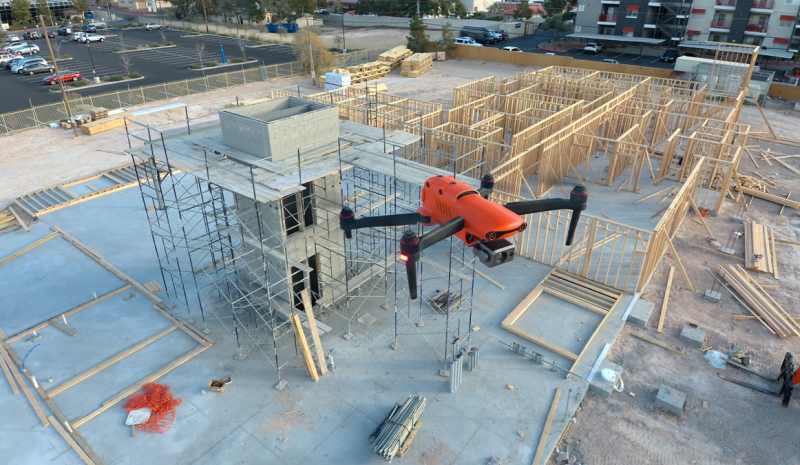 For as long as there's been hype associated with drone technology, there has also been the concept of determining which drone is the "best." However, choosing the right drone is ultimately a matter of making a decision that is based on budget, accuracy requirements, speed to result, and overall reporting requirements. Selecting the Right Drone for Your Construction Business explores this process for a specific construction project, but the details are applicable to professionals in just about any sector.
Putting accuracy aside, image quality is gaining importance as stakeholders have become accustomed to photo-grade ortho or models. Oftentimes, these models are used to share growth with inspectors as well, which means having presentation-grade images may be critical. Image quality is high priority when generating pre-development topos, or simply illustrating a tract of land from all directions. In other words, a high-quality imaging sensor (camera) is a necessity. Some aircraft allow user-choice cameras, while many UA manufacturers are creating cameras specific to their aircraft design.
In choosing three popular aircraft for the comparisons, Douglas Spotted Eagle and Brady Reisch were able to make a decision about which drone was the right one for their project, which defined it as the "best" in the only way that really matters.
10. Selling and Buying Drones for Public Safety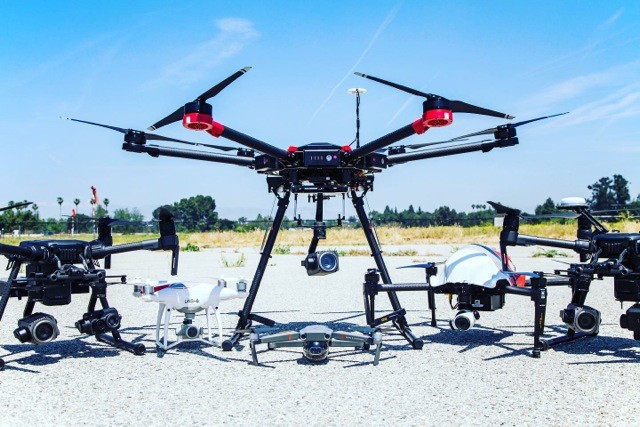 Drones have been shown to create real value in various commercial applications, but police and fire departments are putting drones into very different situations that are measured differently. That's part of the reason that more and more departments within a city are looking to team up to purchase and adopt drone technology that multiple users will be able to utilize. Exactly what that should look like is a process we explored in the What Kind of a Drone Do Public Safety Departments Need? article with Battalion Chief Richard Fields, the head of LAFD's Unmanned Aerial Systems program.
"I get 10 phone calls a week from fire departments that hear about what we're doing and want our advice on everything from policy development to hardware purchases," Chief Fields told Commercial UAV News. "When we first looked at adoption, the questions we were asking weren't about technology but more about providing the best and most accurate information in order to make the right decisions and deploy resources most effectively. Once we figured that out we looked at our technology options, but all of that was built on knowing what problem we were trying to solve."
The "crawl, walk, run" metaphor has been utilized in this space many times, but it's advice that has proven to be especially effective. Departments can spend a long time crawling and an even longer time walking before they're at that running phase, all of which can be a process. However, that's the smartest and most responsible way to approach any technology integration, especially in 2021 as expectations and perceptions around the technology will undoubtedly change and evolve.