As the entire world shifts to a new normal in the present while continuing to explore opportunities for the future, it's our goal to provide our communities with resources that can help them make sense of both. We're taking that effort to the next level with a series of webinars, all of which will be highlighting topics and issues that will be especially relevant to countless professionals in the coming weeks, months and years.

You can sign up for free to any or all of the webinars below:

Adapting the Design and Construction Industry during COVID-19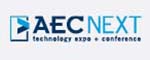 Before the worldwide crisis with COVID-19, AEC companies were beginning to investigate and adopt new tools and techniques to help to digitize and increase the efficiency of their practices. With lockdowns and other restrictions in place, AEC companies and construction firms are leveraging these technologies to help them adapt and to continue working on crucial projects. From remote site monitoring to cloud-based applications that can be accessed from home, companies are doing what they can to survive this unprecedented challenge. Join a panel of industry experts for a discussion on how they've adapted during a pandemic, and whether or not these new techniques are likely to become standard practice once the crisis has passed. Click here to register.



Is the World Ready for Drone Delivery?
Due to regulations and other logistical and philosophical issues, the drone delivery industry has been relatively restricted to how much it can scale. However, due to recent global events, drones are starting to get attention not only within the industry but by the media and the public. Join us to talk about what opportunities are beginning to open up, what obstacles are still in place, and other ways the conversation around this industry is changing. Click here to register.



Getting America Back to Work Using Drones
As entire industries work to "get back to normal" many companies have defined a new normal that is allowing them to survive and thrive. How exactly have processes and workflows that utilize drone technology been defined or redefined? What impact is the technology enabling in sectors that range from public safety to agriculture to construction to energy? Join us on May 21st at 4:00 PM ET to hear a panel of industry experts discuss the ramifications that drone technology has had across sectors, what's at stake for any organization clinging to "the way we've always done it," how innovations in the present will define a path for the future and much more. Click here to register.



Making 10 Bands Work for You: Capabilities of "Superspectral" Imaging
Imaging with five multispectral bands is the industry standard for vegetation analysis, yet many drone-imagery applications would benefit from more in-depth spectral information. The Dual Camera System from MicaSense features 10 multispectral bands and opens the door for a broader range of use cases. Join us for a webinar and learn how superspectral imaging enables aquatic weed detection, drone/satellite comparison analysis, species classification, coastal mapping and more! Click here to register.



The Handheld Scanning Revolution: How SLAM Scanners Can be Leveraged to Enhance Reality Capture Workflows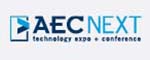 Handheld Simultaneous Localization and Mapping (SLAM) lidar scanners are broadening the use cases of 3D capture by providing versatile and portable solutions for difficult scanning tasks. SLAM-based handheld scanners have been increasing in use across construction, transportation, and urban planning because they can often go where traditional scanners cannot – and offer the ability to work without a GPS signal. Learn from a panel of experts how handheld SLAM lidar scanners can be added to existing workflows, how the technology has advanced, and how handheld SLAM scanners are being used to creatively solve reality capture challenges. Click here to register.




What's the future of lidar?
This panel discussion will feature industry executives from the leading geospatial firms in the United States. These experts will share their thoughts about the future of the lidar industry, broadening applications, areas of opportunity for growth, emerging technology trends, and more. Carla Lauter, Editor for Geo Week News will moderate the discussion. Click here to register.



How Will COVID-19 Impact the Present and Future of the Drone Industry?
COVID-19 has already reshaped the ways countless businesses function, but the fallout and ramifications of the pandemic that brought the global economy to a standstill are just beginning to be felt. More changes are imminent and the drone industry will see and feel them over the coming months and years. What has this situation taught us about how drones can be utilized in emergency situations? How do the revised economic prediction for 2020 impact the many predictions that have been made about the future of drone technology? What will the "new normal" in the drone space look like? Click here to register.

Regardless of your specific interest or need, we're committed to creating resources that will facilitate conversations and connections all across the space. We want to ensure these conversations and connections can begin and take shape on our digital platforms so that they can be taken to the next level at our upcoming events.
If you want to learn more about any of these webinars or our events, please feel free to sign up or to get in touch. Our digital doors are and will remain open!

Stay healthy,
Jeremiah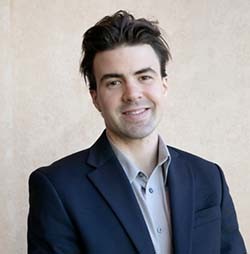 Jeremiah Karpowicz | Editorial Director
Commercial UAV News – SPAR3D.com – AEC Next News – Geo Week News