On-demand Webinar | Free
Imaging with five multispectral bands is the industry standard for vegetation analysis, yet many drone-imagery applications would benefit from more in-depth spectral information. The Dual Camera System from MicaSense features 10 multispectral bands and opens the door for a broader range of use cases. Join us for a webinar and learn how superspectral imaging enables aquatic weed detection, drone/satellite comparison analysis, species classification, coastal mapping and more!
Top 5 Takeaways:
Learn about the possibilities of mapping over water
See 10-band data examples of species classification, forest stand counts, aquatic weed detection and more
Learn about the additional 5 bands on the Dual Camera System
Understand the options for standard drone integrations
Discover the benefits of drone-based multispectral imaging
---
Speakers
Emily Ciesielski, Channel Sales Manager, MicaSense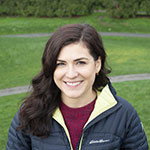 Emily has been with MicaSense for over three years, working to build a strong partner network with drone manufacturers and integrators across the globe. Emily's familiarity with IPM and agricultural best practices, combined with knowledge of multispectral imagery, allow her to best guide interested sensor users and support MicaSense's partner network with quality materials.

Callum Scougal, Sales Engineer, MicaSense
Callum is responsible for communicating with advanced researchers and software partners on best practices for processing and analyzing multispectral data. He is also heavily involved in the development of training courses and online tutorials/content for all things multispectral. Callum has a background in GIS and has worked with several organizations as a GIS consultant for the monitoring and management of the environment using remote sensing data.
---
Moderator
Danielle Gagne, Editorial Analyst, Commercial UAV News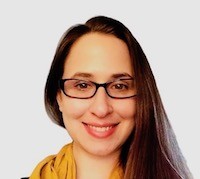 Danielle comes to Commercial UAV News from an editorial background in higher education publishing where she edited books on every topic from financial risk management to nanotechnology and morphing wing technology. During that time, she reported and conveyed the business needs and expectations between all points of her organization and the technology team, working closely with IT development. This skillset led her to Diversified Communications and the commercial UAV industry, where she is excited to be able continue to report important technology news and developments to a wider audience.
---
This webinar is provided free of charge and underwritten by a sponsor. Following the webinar, you may be contacted by the sponsor with information about their products and services.