On-demand Webinar | Free
As entire industries work to "get back to normal" many companies have defined a new normal that is allowing them to survive and thrive. How exactly have processes and workflows that utilize drone technology been defined or redefined? What impact is the technology enabling in sectors that range from public safety to agriculture to construction to energy? Join us to hear a panel of industry experts discuss the ramifications that drone technology has had across sectors, what's at stake for any organization clinging to "the way we've always done it," how innovations in the present will define a path for the future and much more.
---
Speakers
Ken Stewart, CEO, AiRXOS, a GE venture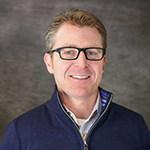 Ken Stewart serves as AiRXOS' CEO, joining the organization in 2017 as Executive Product Manager, Digital. He brings more than 25-years of technology industry leadership, telecom expertise, start-up innovation, and executive management experience. Ken Stewart manages corporate direction and strategy at AiRXOS, directing company activity in technology, sales, marketing, alliances and channels, and support.
Frank Segarra, CEO, ConnexiCore Commercial Drone Solutions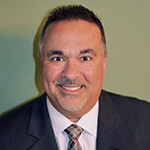 Frank Segarra is the founder and CEO of ConnexiCore. He has 27 years of IT, telecommunications and aviation industry experience and was a US Navy aircraft carrier airman specializing in Avionics Engineering. As a thought leader in drone technology, Frank was invited to be a founding member and co-chair of the CompTIA Drone Advisory Council.
Cameron Chell, Chairman and CEO, Draganfly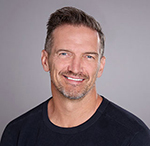 Cameron is the CEO and co-founder Draganfly Inc. (CSE: DFLY) (OTCQB: DFLYF) (FSE: 3U8), the oldest operating commercial drone manufacturer and technology systems developer in the world. He has been a technology executive for over 25 years and has co-founded or been on the founding leadership team of three separate billion dollar plus enterprises and exits. As the also co-founder and CEO of Business Instincts Group where he works with executives and companies to determine what is most important and specifically how to get it done. Cameron has worked in a business development capacity his entire career, working with brands across the globe, specializing in companies across North America, Europe, and the Middle East. Cameron has also co-founded: Slyce (TSX: SLC), Urthecast (TSX: UR) among other companies.
Ariel Avitan, CCO and Co-founder, Percepto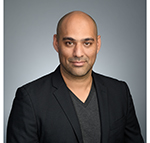 Ariel Avitan is the CCO and co-founder of Percepto - Autonomous Drones. He is a big data expert with over 16 years' experience in the dynamic startup and marketing world. Prior to co-founding Percepto, Ariel was a founding member and VP Marketing of Sequoia-backed Signals, and Head of Information Security at Frost & Sullivan Europe. Ariel brings with him in-depth knowledge of enterprise security, as well as a passion for using drones to provide data-driven, actionable insights.
Tom Walker, CEO, DroneUp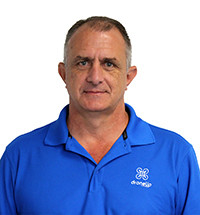 Tom is the founder and CEO of DroneUp. DroneUp provides end-to-end aerial data collection and processing services to private, public sector, and public safety organizations through its patent-pending verification platform, Mission Match ™ . A former military officer, Tom is a recognized pioneer in military and government digital reform, having managed the extensive programming and web enablement of computer systems to support both the U.S. and International Special Forces. As a result of his thesis, The Point of Mobile Confluence, Tom was tapped as an advisor to the White House on innovative technologies and their impact on the emerging workforce. The data from the research, combined with his military search and rescue experience, led to the creation of DroneUp.
---
Moderator
Grant Guillot, Partner, Adams and Reese LLP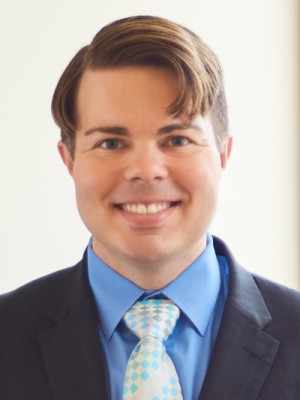 Grant J. Guillot leads the Unmanned Aircraft Systems practice at the regional law firm of Adams and Reese LLP. He advises companies that provide drone/unmanned aircraft system (UAS) services, as well as companies operating in industries that are increasingly using drones, such as construction, energy/oil & gas, forestry and agriculture, insurance, public safety, telecommunications, and transportation & logistics. He regularly represents clients in contractual matters between UAS companies and businesses seeking to retain UAS operators. Grant assists commercial drone users with the concurrent navigation of federal, state and local UAS regulations. He also advocates on behalf of businesses and trade associations before legislative and executive decision makers at the state and local levels to promote a favorable and effective regulatory environment for UAS operations. In addition, Grant assists businesses with crafting and implementing strategies to achieve maximum cost efficiency and risk reduction through the use of UAS. Grant is also the host of "Drones in America", a weekly podcast produced by MarketScale that features industry leaders, influencers and experts who explore the rapidly growing commercial drone industry in the U.S. and examine the complex web of technology, policy and other considerations.
---
This webinar is provided free of charge and underwritten by a sponsor. Following the webinar, you may be contacted by the sponsor with information about their products and services.