Every year, drone companies from around the world come together at Commercial UAV Expo in Las Vegas to show off their innovations, highlight their technology, and demonstrate the ways they are using uncrewed systems to bring value to a wide range of operations.
To showcase how companies from around the globe are adapting UAV technology for commercial applications, Commercial UAV News presents this round-up of recent articles. These stories show how companies from countries such as Chile, the United Kingdom, Finland, Japan, Switzerland, and Peru are putting drones to use to improve operations in fields such as utilities, public safety, construction, and package delivery.
Skygauge Robotics: Creating a Multipurpose Workforce in the Sky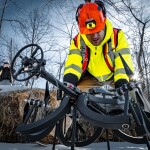 This year, Skygauge announced the full-scale commercial launch of the Skygauge Inspection Drone. To demonstrate the capabilities of the drone and make it ready for broad deployment, Skygauge entered into a $1 million contract with Transport Canada. Through this deal, the drone will be used on inspection projects throughout that country. Skygauge also has customers in the US, Europe, the Middle East, and Asia.
GIS Plus AI: A Utilities Inspection Tool for the 21st Century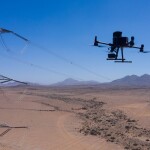 In 2020, Chile's Ecodrones created an intelligent system called Automapp that is capable of digesting, processing, and creating reports from the hundreds of millions of data points that their sensors generate every day. Now, three years later, the company has launched Automapp.Cloud, a comprehensive solution designed to manage the entire visual inspection cycle, from data capture and analysis to post-maintenance evaluation. By integrating georeferenced data and AI-based automation, it enhances decision-making, optimizes inspection processes, and ensures proper asset management.
Developing Tailored Drone-Specific Propulsion Systems With maxon Group in Obwalden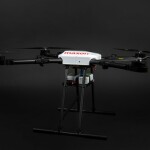 A few years ago, Switzerland's maxon Group entered the drone market after its leadership team realized that their light motors fit perfectly into the use case for innovative mobility solutions such as e-bikes and drones. In their initial collaboration with Flybotix, maxon designed for a caged drone specializing in indoor inspections. The maxon team used this opportunity to understand the crucial elements involved in developing a compact motor with a long flight time, which resulted in one of the most reliable motors currently on the market. The battery life lasts longer than any competitor, which is great for longer flight times, and is perfect for a 1.5kg drone.
How Are Uncrewed Aircraft Being Used to Monitor Underground Oil and Gas Distribution Networks?
RCP Ingenieros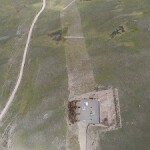 from Peru has embarked on an ambitious program to add multiple uncrewed platforms, both multirotors and fixed wing, to provide a fast, reliable, and environmentally friendly service to the oil and gas industry. "We took a big risk by bringing drones to the table in our meetings with the oil companies," RCP president Ruben Contreras told Commercial UAV News, "but to our surprise, they were very enthusiastic on the savings and the possibility of reducing their carbon footprint by using electric aerial platforms."
The Rise of the Flyby Guys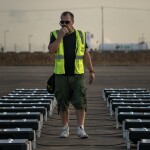 Since 2018, the Flyby Guys have conducted a wide range of drone-based commercial operations around the world. The Finland-based company has put its expertise to use on projects such as tower and construction site inspections, thermal inspections, and traffic management analysis. And, since 2020, the Flyby Guys have put on hundreds of drone light shows.
Speedbird Aero Lands in the US, Intent to Lead the Drone Delivery Market
Speedbird Aero,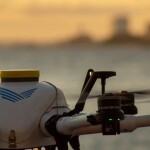 a drone delivery and logistics startup from Brazil, has been leading by doing since its inception. In just five years, the company has grown from its four original members to over 55 strong, and it produces three different airframes and has successfully flown them in over 10,000 missions. Now, the company plans to take flight in the United States.
D-Fend Solutions: Enabling Counter-Drone "Proportional Policing"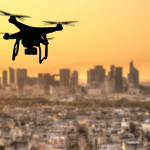 EnforceAir, from the UK's D-Fend Solutions, is a precision and cyber-based drone detection, identification, tracking, and mitigation solution that helps a wide range of government and industry customers achieve "proportional policing"—a balanced approach to confront the ever-changing drone threat. Customers around the world have deployed EnforceAir in its various configurations to safely take over rogue drones and land them in a predefined zone with pinpoint accuracy.
Japan's ACSL Launches into the US Drone Market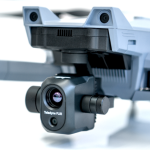 This year, Japan's largest drone manufacturer, ACSL Ltd., announced its entrance into the commercial drone market in the US with ACSL Inc. Founded in 2013, ACSL is focused on the "manufacture and sale of industrial drones and customization services for unmanned and IoT applications using autonomous control technology." The company offers a range of drones and drone-related products for applications including aerial photography, long-range beyond-visual-line-of-sight operations, infrastructure inspections, disaster relief and security, last-mile deliveries, and inspections of closed spaces such as sewer pipes.
Interested in learning more about commercial drones' international impact? Join the global drone community at Commercial UAV Expo.
Commercial UAV Expo is the definitive global event for professionals integrating or operating commercial UAS. Internationally focused conference sessions for the 2023 program include Sky Operations Across the Globe, Infrastructure Inspections, and Surveying and Mapping.
Exhibitors provide products and services on a global scale. Participating international companies include Skygauge Robotics, IdeaForage Technology, 3Dsurvey, Virtual Surveyor, Cloud Ground Control, Air6 Systems, as well as a Korea Pavilion; view the full list of exhibitors here.
Countries represented at the event are far-reaching and represent the global breadth of the commercial UAV industry, attendees and exhibitors from Australia, Austria, Bangladesh, Belgium, Canada, Chile, China, Colombia, Democratic Republic of the Congo, Croatia, Denmark, Finland, France, Germany, Ghana, Guatemala, Honduras, India, Israel, Italy, Japan, Korea, Latvia, Mexico, Netherlands, New Zealand, Niger, Norway, Peru, Slovakia, Slovenia, South Africa, Switzerland, Turkey, United Kingdom, and Uruguay and more!
Registration is now open - click here to register today.