For years, we have been reporting on the efforts of innovative entrepreneurs to introduce uncrewed aviation into their existing processes in an effort to reduce operating costs, increase efficiencies and reduce their environmental footprint.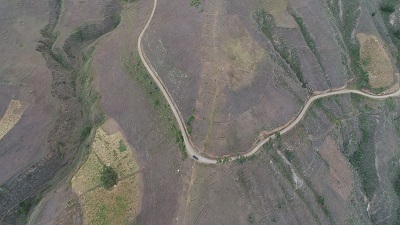 One industry in particular that is being accused of possibly every climate change crime is oil and gas, particularly exploration and distribution, where most accidents and spills happen.
One company in Peru, RCP Ingenieros has embarked in an ambitious program to add multiple uncrewed platforms, both multirotors and fixed wing, in order to provide a fast, reliable, and environmentally friendly service to the oil and gas industry. We spoke with RCP president Ruben Contreras who gave us details of his company and its operations.
"We founded the company in 2009 with the idea of offering traditional services to the oil, gas and mining sectors in Peru," Contreras said. "Originally we followed the usual path of using equipment the same as our competitors until we decided it was time to have a differentiator and took the risk of using drones."
Peru's economy is composed of almost 60% of services, including mineral extraction and processing and 7% agriculture; it's a large and mostly desertic geography with vast extensions of arid plains and high mountains that form the middle section of the Andes.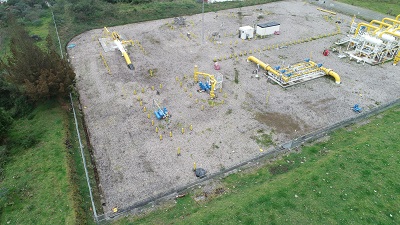 "There was a large demand for monitoring services of buried ducts that traverse large portions of the country, from the point of origin to the various ports where the raw material is shipped to the different processing plants," Contreras said. "Using traditional surveying methods is slow and the alternative at the time of crewed aircraft too costly and grossly inadequate for the isolated areas in which these companies operate."
For decades, traditional aviation has been a pillar of the services that private companies provide the oil and gas industry. From offshore rig servicing and crew transportation to real time monitoring of remote installations, oil executives and field managers have relied on helicopters and airplanes to map, transport and service their operations in one of the most lucrative and environmentally sensitive extraction practices.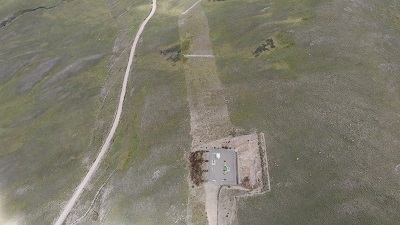 "We took a big risk by bringing drones to the table in our meetings with the oil companies, but to our surprise, they were very enthusiastic on the savings and the possibility of reducing their carbon footprint by using electric aerial platforms," Contreras said enthusiastically. "We were given large corridors of underground ducts to monitor with various platforms. We had to use multirotors for certain functions and also fixed wing aircrafts with longer flying time for the most remote and dangerous areas."
Once the credibility and reliability of the uncrewed platform was established, Ruben and his team decided to expand into a separate entity to try to penetrate different markets using an original business model that departed from the traditional services-oriented approach to the oil & gas companies.
"In 2021, we launched Geodrone Survey Rental in an effort to separate engineering services from the simple leasing of the platform to companies that could not justify the acquisition of the equipment or simply didn't want to become an aviation concern," said Contreras. "We have become drone experts in many fields and our future lies in the possibility of new applications and the expansion of our offerings nationally and internationally."