This past year, Commercial UAV News covered the products and services, technological advances, regulatory changes, and innovative ideas that are defining the drone industry. Our articles, reports, and webinars addressed the wide range of topics that are impacting the way we do business today and how we will improve our operations in the future.
As 2022 comes to an end, we looked back at the past year and created a round-up of some of the most popular pieces that we published over the past 12 months: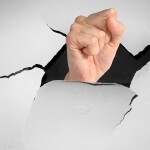 Webinar: Have We (Finally) Achieved Autonomous Operations for Drones?
Moderated by Jeremiah Karpowicz, Executive Editor for Commercial UAV News, this webinar looked at how we are defining and utilizing autonomy today to deliver value with uncrewed vehicles. The discussion explored where autonomy needs to be in the future and how we might leverage autonomous applications industry-wide. The expert panel included Dave Buhrman, Solutions Engineer at Skydio, AIR6 Systems CEO Alex Fraess-Ehrfeld, Christopher Bourbeau, Vice President, North America Aerospace at Cambridge Consultants, and Omer Sharar, Founding Partner & CEO at infiniDome.
Article: Assessing the Options and Opportunities for Drone Pilots in 2022
Job opportunities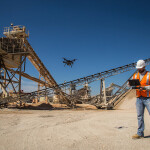 for qualified drone operators are expanding in industries such as construction, energy, package delivery, and public safety, and leading drone companies and organizations are offering training programs to ensure that the industry will have the pilots it needs as it continues to grow. This article explored job opportunities for prospective drone professionals and offered practical career and training advice.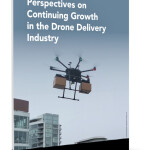 Report: Perspectives on Continuing Growth in the Drone Delivery Industry
With the drone delivery industry projected to grow by 20% or more over the next few years, Commercial UAV News reached out to drone delivery leaders to get a deeper understanding of where the sector is going—and how it will get there. Pharns Genece, CEO of Unmanned Systems Operations Group, attorney Grant Guillot, Carl Smit, Chief Strategy Officer at DroneUp, and NUAIR President and CEO Ken Stewart weighed in on drone delivery technology, the impact of government regulations, and more.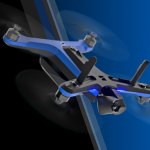 Webinar: Introducing Skydio 2+
In this webinar, leaders from Skydio discussed their newest drone, the Skydio 2. They explain how the vehicle adds important battery, range, controller and autonomy software improvements and how it provides the smartest and most efficient solution for accurate asset inspections, small area mapping, and accident scene reconstruction.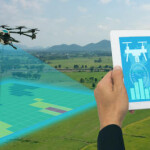 Article: 6 Professional Drone Mapping Software Options for 2022
There's a lot of drone mapping software on the market but finding the right software for your operation is not an easy task. In this article, Commercial UAV News described options from DroneDeploy, Pix4D, Propeller, Maps Made Easy, and Raptor Maps and provided a practical guide to selecting drone mapping software.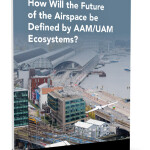 Report: How Will the Future of the Airspace be Defined by AAM/UAM Ecosystems?
In this comprehensive report, Advanced Air Mobility experts, including consultant Juan Plaza, Manu Lubrano of INVOLI, Avy's Max Rijnierse, and Tom Furey from Sagetech Avionics discussed how the technology will play an important role in our everyday lives. They explained the ways AAM can address issues such as traffic congestion, package delivery, healthcare access, air pollution, and more.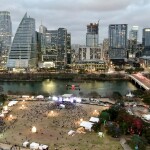 Article: White House Takes Dramatic Step to Secure Airspace from Drone Threats
In April, the White House released a National Action Plan to "improve our defenses against the exploitation of UAS for inappropriate or dangerous purposes." Many law enforcement and UAV industry leaders saw the plan as a major step forward but emphasized that more needed to be done. In this article, drone security and public safety experts from WhiteFox Defense, Embry-Riddle Aeronautical University, and other organizations discussed how counter-UAS technologies can ensure the security of the airspace and protect against threats posed by UAS.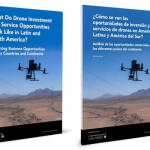 Report: What Do Drone Investment and Service Opportunities Look Like in Latin and South America?
In 2021, the drone industry in Latin and South America grew at an impressive rate of 6.2%. In this report, Commercial UAV News contributor Juan Plaza analyzed business and service opportunities across these regions and offered insights on leading companies such as Runco SA, Esquadro Topografia, GISCAD, Geocom, Automapp, Codigo del Sur, ECOROCDRONE, and SIGIS.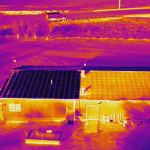 Article: Temperature Measurement with Drones and Thermal Cameras
Experts from Teledyne FLIR explored the many factors to consider when measuring temperatures with drone-mounted thermal cameras. This article offered practical advice on how to get most out of thermal camera technology to get either qualitative or quantitative data. The article was part of a series in which Teledyne FLIR leaders also provided insights on interpreting infrared images captured by drones, thermal inspection of solar panels, and conducting overhead electrical drone inspections.