On-demand Webinar | Free
What is autonomy? There is no standardized definition in the industry, but we all agree it is important for the future of drone technology and that standardization is an important step in building trust in the technology. This webinar will explore how we are defining and utilizing autonomy today to deliver value, where autonomy needs to be in the future, and how we might go about leveraging these applications to arrive at an industry-wide definition of the term.
---
Speakers
Dave Buhrman, Solutions Engineer, Skydio


[email protected]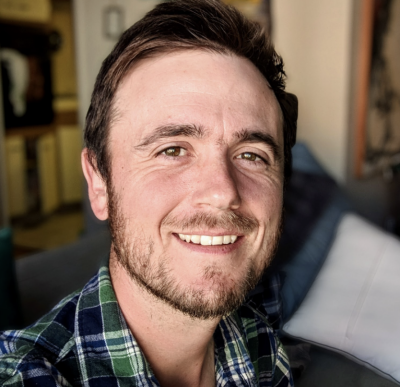 Dave Buhrman is a Solutions Engineer at Skydio. He has been working in the aviation/drone industry for 10+ years. His work has spanned many areas from rule making at the Federal Aviation Administration to flight testing for a full-scale electrical vertical takeoff and landing vehicle at Kitty Hawk Corporation. He now works at Skydio as a Solutions Engineer focusing on Enterprise hardware and software offerings. Dave has always had an intense passion for aviation and is excited to share that passion with Skydio's Enterprise customers.
Alex Fraess-Ehrfeld, CEO, AIR6 Systems


[email protected]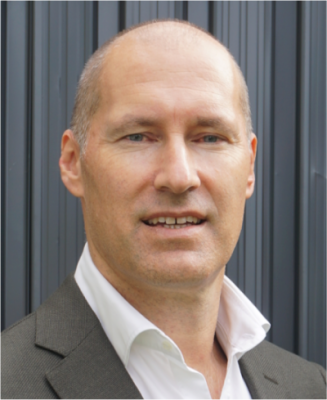 Alex Fraess-Ehrfeld is founder & CEO of AIR6 Systems, a leading European UAV manufacturer based in Klagenfurt / Austria. He studied Business Administration and has more than 25 years of experience in finance and general company management. Since 2016, Alex has been working with commercial drones - in development, production as well as their integration into vertical industries and applications. He has been driving AIR6 Systems' application-specific focus, in particular in surveying, energy (power lines, wind, oil & gas), agriculture & forestry and logistics. The group also includes Airborne Robotics based in London.
Christopher Bourbeau, Vice President, North America Aerospace, Cambridge Consultants


[email protected]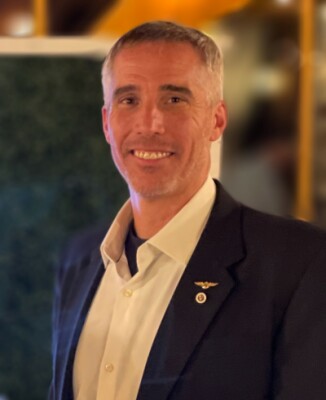 As the Vice President of North America Aerospace at Cambridge Consultants, Chris helps companies achieve complex breakthroughs through the intersection of technology innovation, end-user requirements, and customer business growth.
Chris has over 25 years of military, defense and commercial aerospace experience ranging from serving on the front lines as an end-user across land, air, sea, and space domains to developing business strategy for some of the world's leading technology companies, focused on gaining value from advances in manned and unmanned integration of ground and air robotics, artificial intelligence, sensor fusion and autonomy.
Chris holds an MBA and BSC in Technology Information Systems Management.
Omer Sharar, Founding Partner & CEO, infiniDome


[email protected]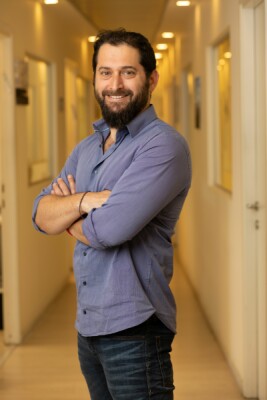 Omer Sharar is co-founder and CEO of infiniDome – the GPS Security Company. Leveraging his deep knowledge and experience in the GPS timing and synchronization world, Omer co-founded infiniDome in 2016 with the goal of protecting wireless communications of autonomous vehicles, drones, fleets, and critical infrastructure from jamming and spoofing attacks.
Omer holds a BSc. in Mathematics and Computer Science from Ben Gurion University and an MBA in International Business from IDC Herzliya.
---
Moderator
Jeremiah Karpowicz, Executive Editor, Commercial UAV News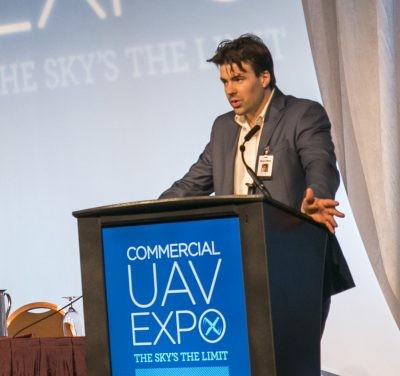 Jeremiah Karpowicz is the Executive Editor for Commercial UAV News. He has created articles, videos, newsletters, ebooks and plenty more for various communities as a contributor and editor. He is also the author of a number of industry specific reports that feature exclusive insights and information around how drones are being used in various markets. Get in touch with him on Twitter: @jeremiahkarp