At the Commercial UAV Expo, exhibitors had a unique opportunity to "Pitch the Press" in order to very briefly showcase the products, services or offerings they had on display to a panel of high-profile press representatives. Three companies were selected as the winners of this event at the 2019 Commercial UAV Expo, as A2Z, Agrowing, and SolSpec stood out as having especially innovative and promising technology.
However, all of the presenters from the event were chosen because their products were unique and intriguing in one way or another. Fifteen drone companies were selected from a pool of 40 companies who were then whittled down to the final three winners. These fifteen companies pitched their product in only 2 minutes, but there's so much more to learn about each of them. With that in mind, here's a closer look at all of the products, services or offerings that were showcased at the "Pitch the Press" event.
Products are presented in alphabetical order, just as they were pitched at the event.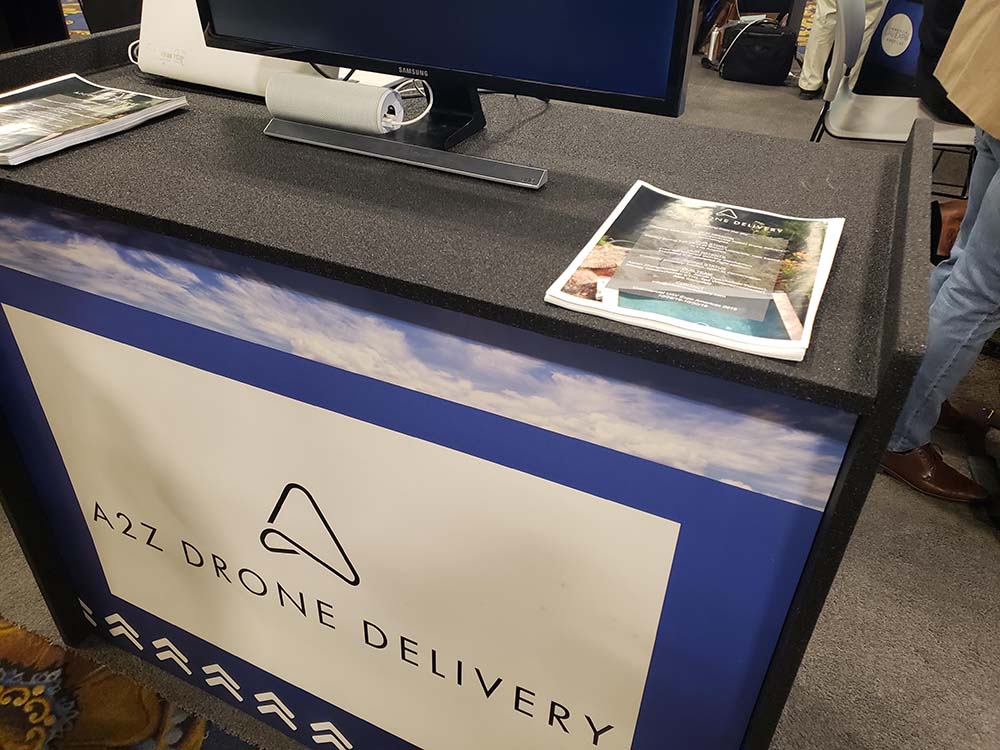 Rather than landing the drone or gradually lowering a payload via tether, the patented mechanism from A2Z Drone Delivery delivers payloads via controlled free-fall. Compared to traditional methods, their deliveries are designed to be faster, more accurate, and minimally invasive both in terms of noise and privacy.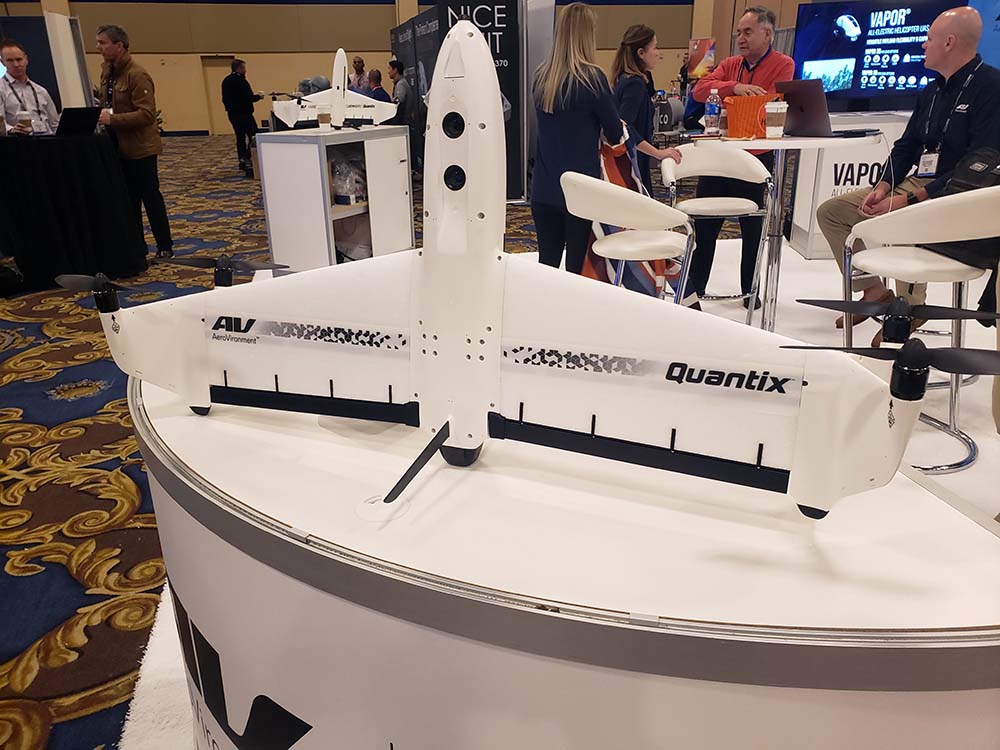 AeroVironment showcased their Quantix product at the Expo but also highlighted the VAPOR, which is their new, all-electric helicopter UAS product line that combines precision flight control performance, endurance, automated mission execution and payload flexibility to deliver multi-mission operational capabilities for defense, commercial and industrial applications. With an expansive modular payload bay, and up to 10 lbs. useable payload capacity, VAPOR provides access to a variety of integrated sensors and third-party payloads including gimbaled EO/IR, survey-grade PPK mapping, LiDAR and hyper spectral sensors, and an available Drop/Delivery mechanism.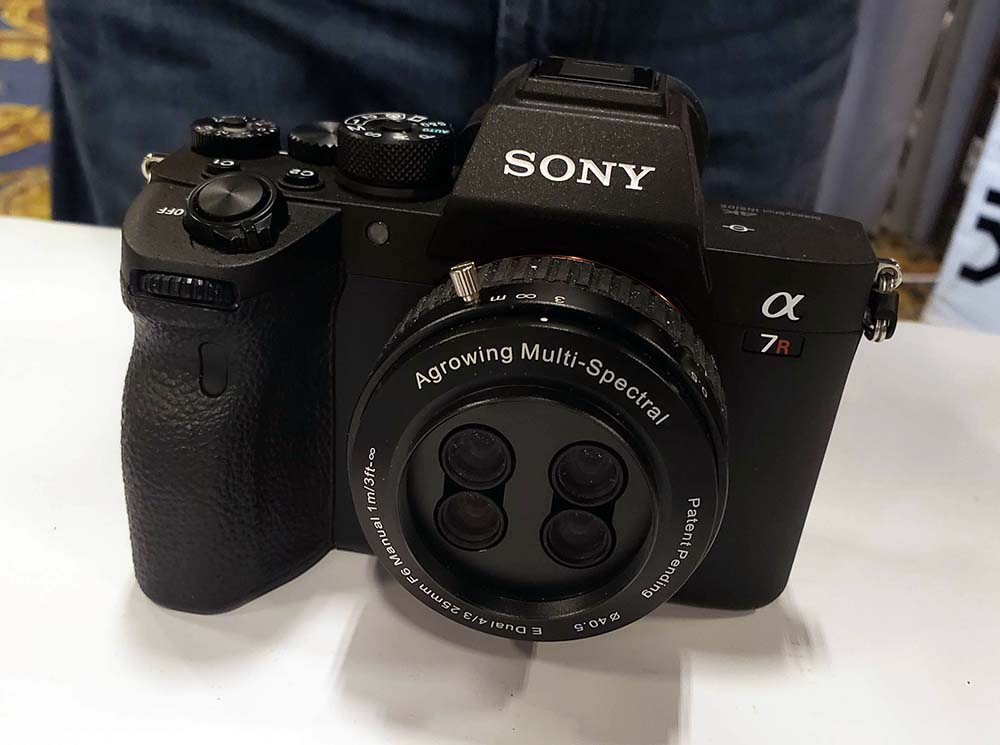 The new AI enabling 12-narrow band multispectral sensor of 12MP per band from Agrowing is based on the newly released modified Sony A7Riv 61MP camera body. The sensor enables the acquisition of multispectral imagery from as close as 3m (sub 0.4mm per pixel) and at sub 1.5cm per pixel from 100m altitude. It's a tool that should open up some incredible opportunities in agriculture.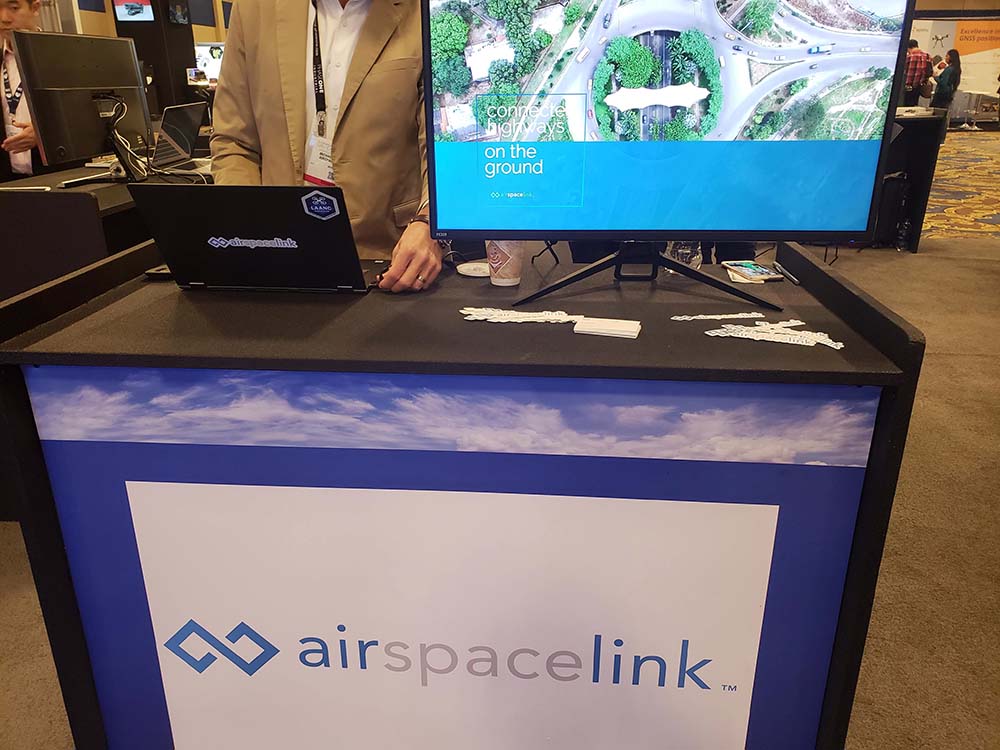 Airspace Link is a unified airspace regulatory SaaS platform that works directly with the FAA, state & local governments and the drone industry itself. As a supplier of the FAA's Low Altitude Authorization & Notification Capability (LAANC), pilots using Airspace Link can receive their authorization in near real-time. We've detailed how their platform is designed to provide drone pilots with essential data for operational planning.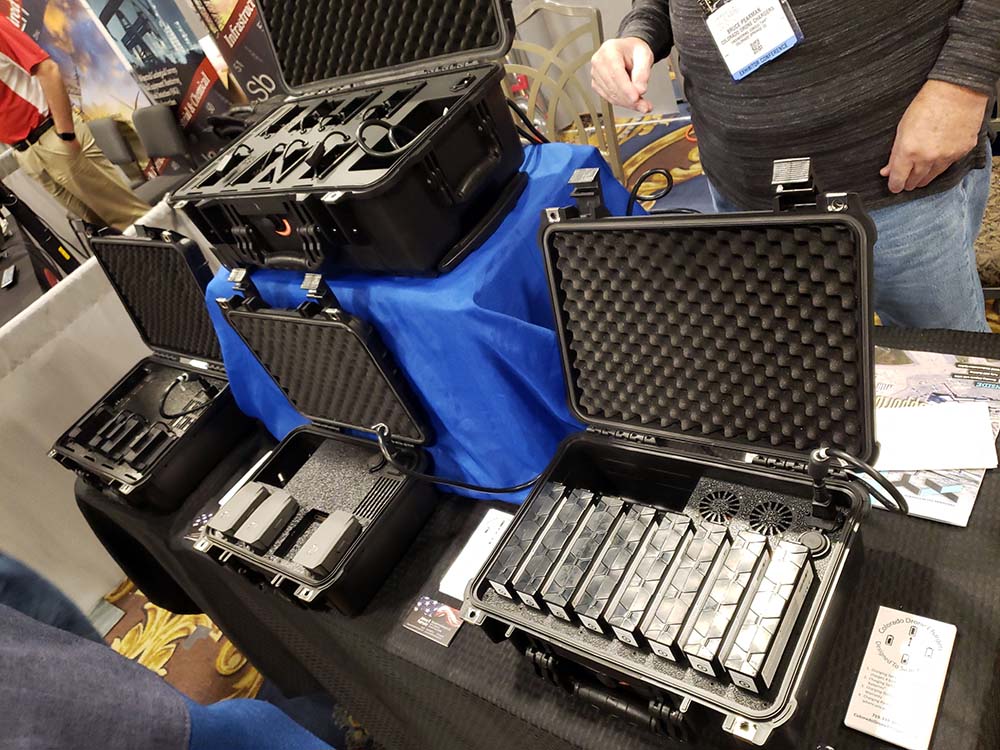 The new PRCS Elite 8 from Colorado Drone Chargers will charge 8 Powerpack 4000 batteries simultaneously for the Intel Falcon 8+. When discharged between 18% and 22% it will fully charge all 8 batteries in between 48 and 62 min.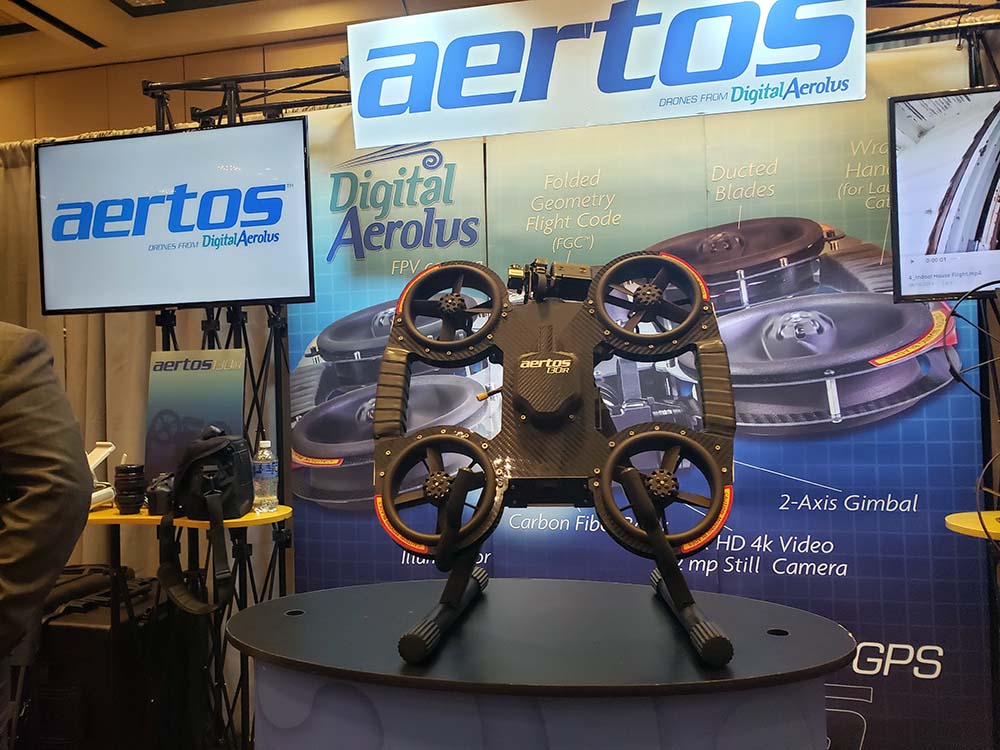 GPS-denied are usually harsh, dark, and challenging, yet this is where the Digital Aerolus UAS thrives. Created specifically for confined space, GPS-denied environments, the Aertos™ 120 is able to fly with stability next to metal structures. Grain elevators, under/inside bridge framework, powerplants, steel or concrete culverts, mines, storage tanks, and any other area where GPS and compass data may be compromised are the areas where this aircraft demonstrates a superior capability to any other UAS product.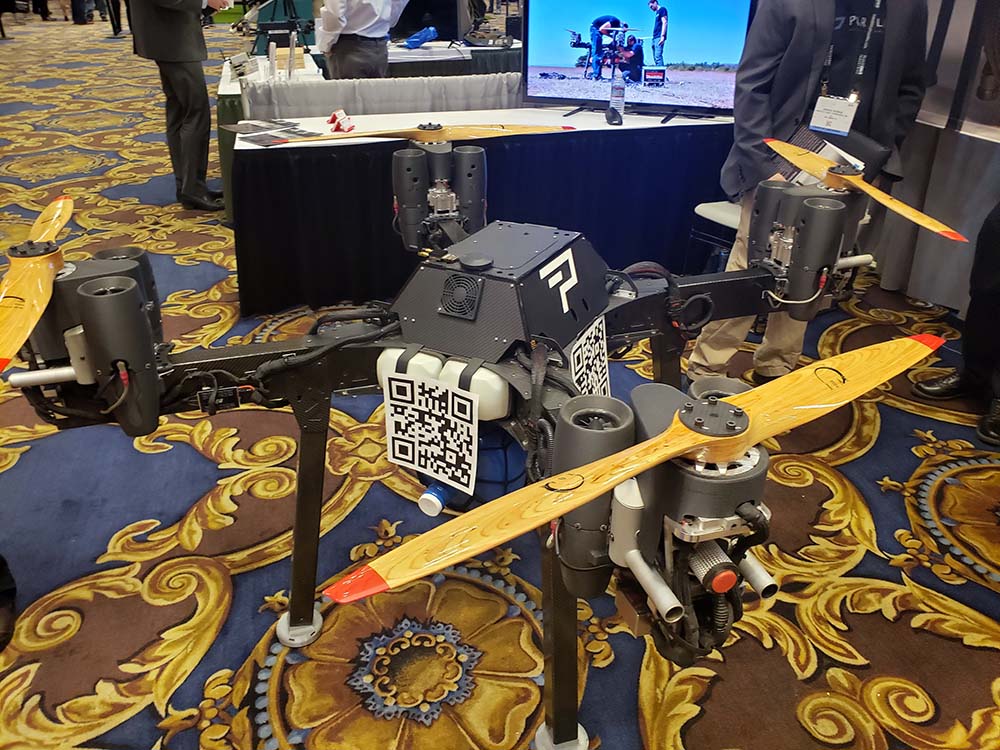 Parallel Flight Technologies has created a new parallel hybrid drone technology that will allow drones to carry heavy payloads for over two hours. This will make it ideal for use in fighting wildfires, search and rescue, and logistics missions. Their unmanned, autonomous aircraft is designed to open up new possibilities for the safety of first responders and in many other commercial applications. As we've previously detailed, Parallel Flight Technology has lifted off in a big way.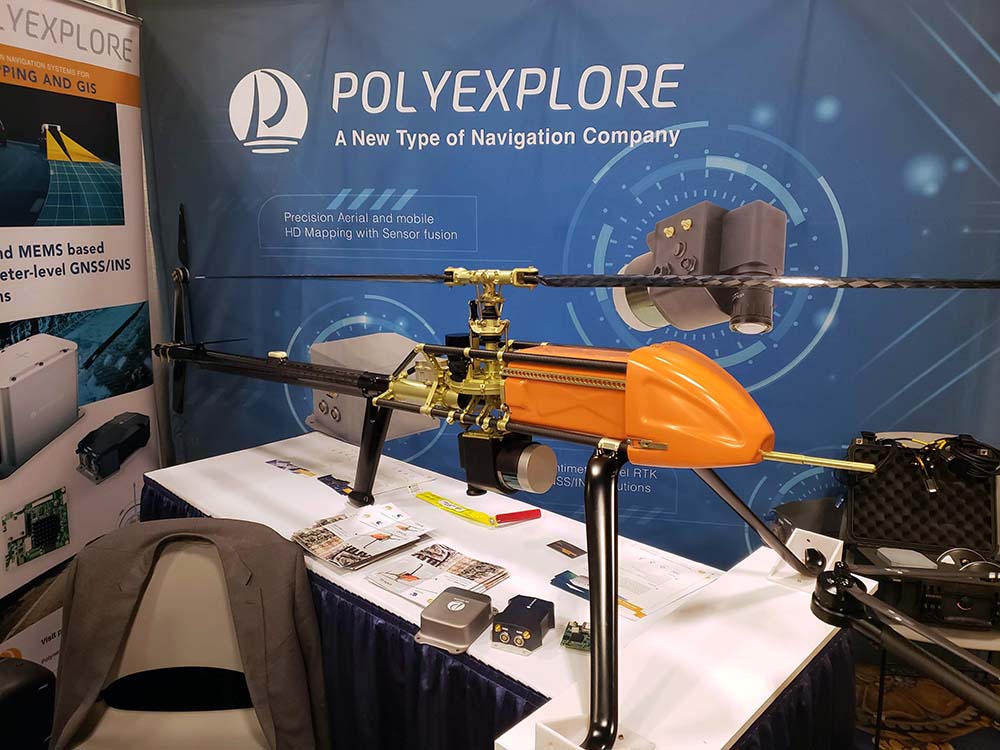 Polynesian Exploration, Inc. has created an aerial HD mapping platform consisting of a LiDAR, Camera, precision GNSS/INS and Data fusion computer. Their platform allows users to build instant precision 3D models in the point cloud format.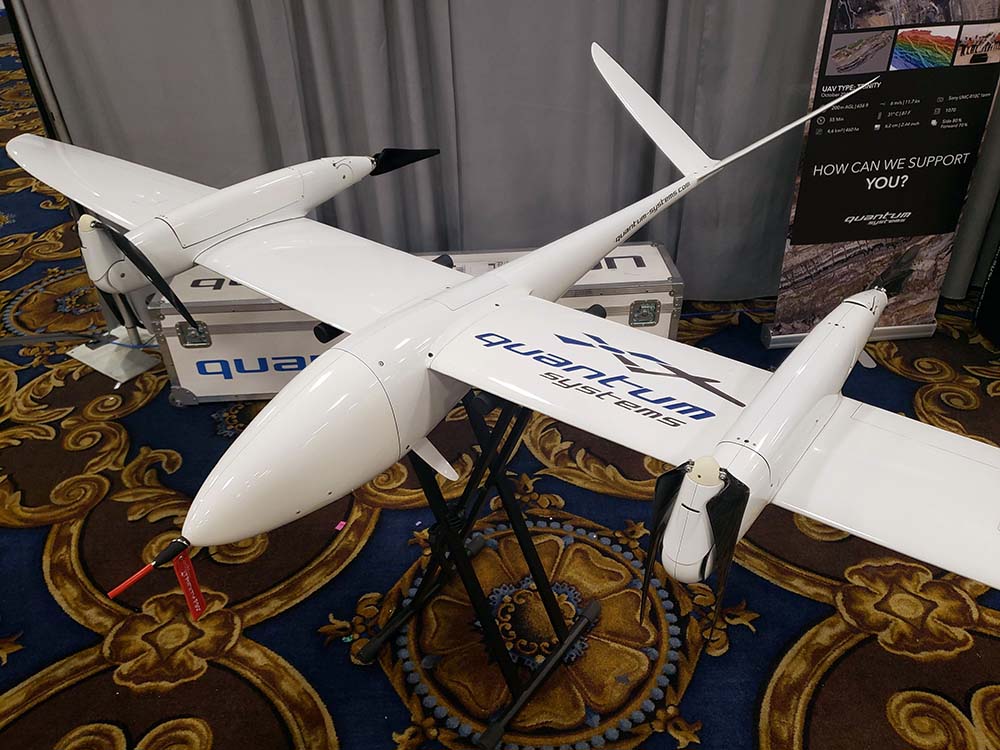 The Trinity F90+ from Quantum-Systems combines PPK with the advantages of an eVTOL fixed-wing UAV with a class-leading flight time of more than 90 minutes and long-range 2.4 GHz telemetry. Additionally, ADSB- in & optional out in combination with their intuitive mission planning software QBase3D round out a strong enterprise solution.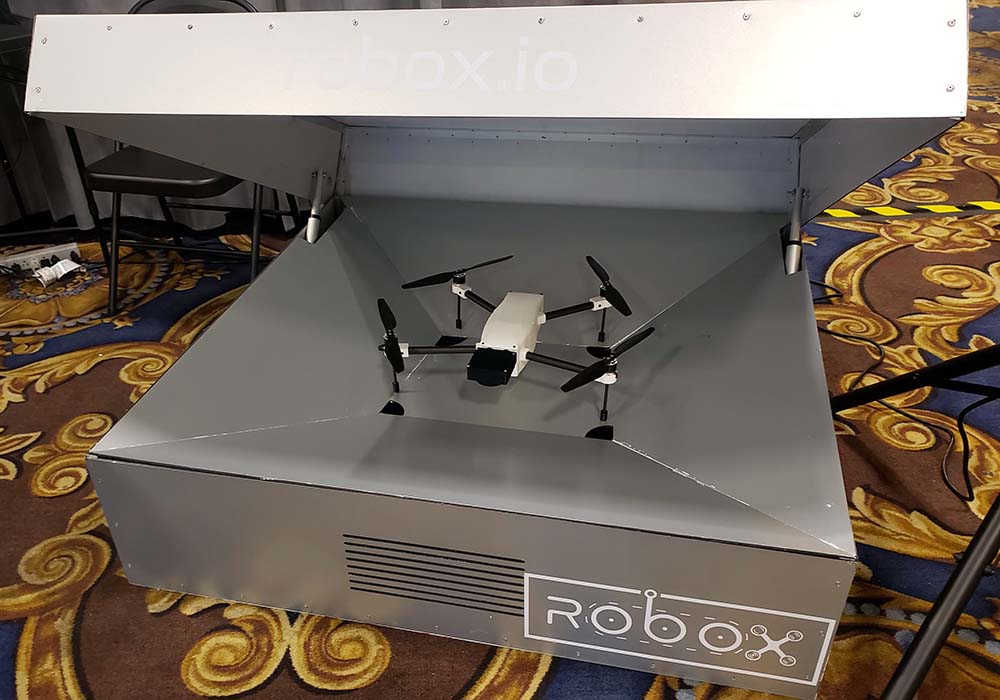 ROBOX is a solar powered, fully autonomous system from Sky Solutions that consists of a drone-box in which you can place it anywhere outside near the area of interest. Users can plan the flight missions by using the online mission planner and then schedule the flights to automatically be flown by their intelligent system.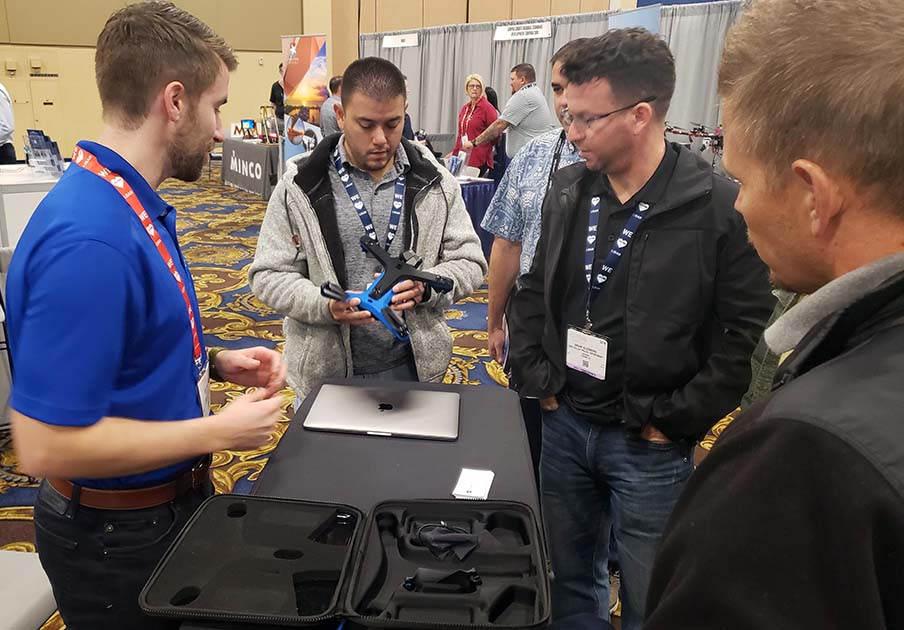 As we've previously reported, the Skydio 2 combines groundbreaking artificial intelligence with a best-in-class 4k60HDR camera, 3.5 kilometers of wireless range, and 23 minutes of flight time in a drone that fits anywhere you can carry a 13" laptop. It's capable of flying itself with the skills of an expert pilot, opening up the power and magic of aerial capture to new audiences. The same technologies that enable Skydio 2 to follow and film subjects while avoiding obstacles, enable it to navigate in GPS denied environments, get close to structures to inspect them, and enter dangerous situations ahead of people.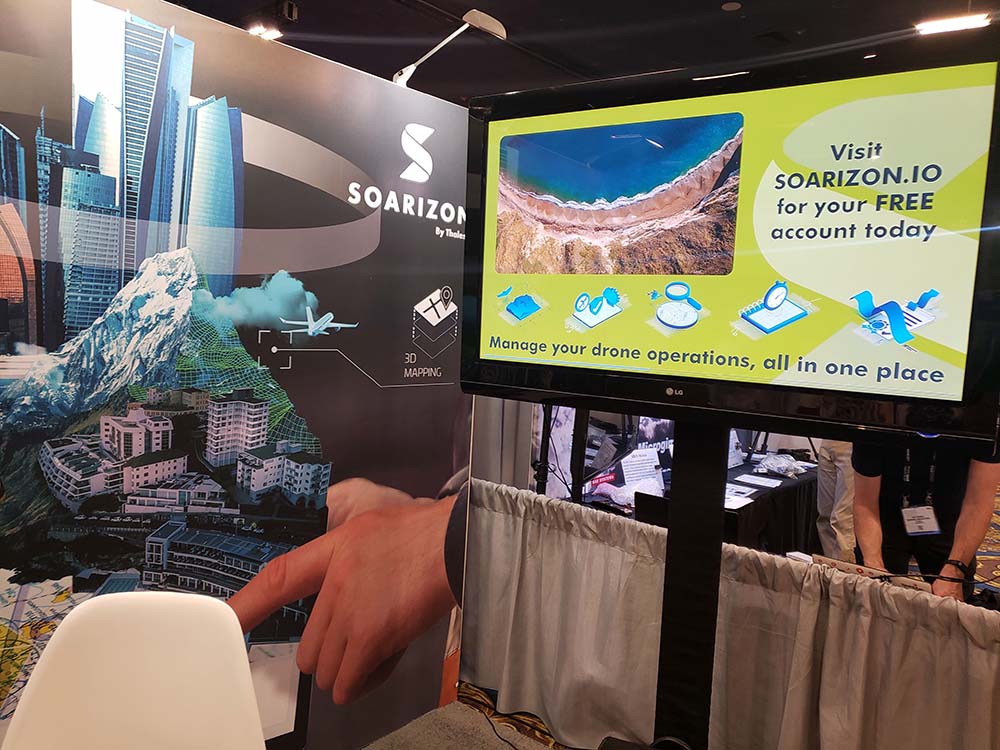 SOARIZON is the drone management platform that helps you plan, fly and track safe and compliant drone missions anywhere in the world. It is designed to combine the best in class mapping capabilities, NOTAMS, LAANC approval and airspace data, with full risk assessment tools so you can grow your business without worrying about admin. Learn more about how SOARIZON enables safe and compliant drone flights for operators of all sizes here.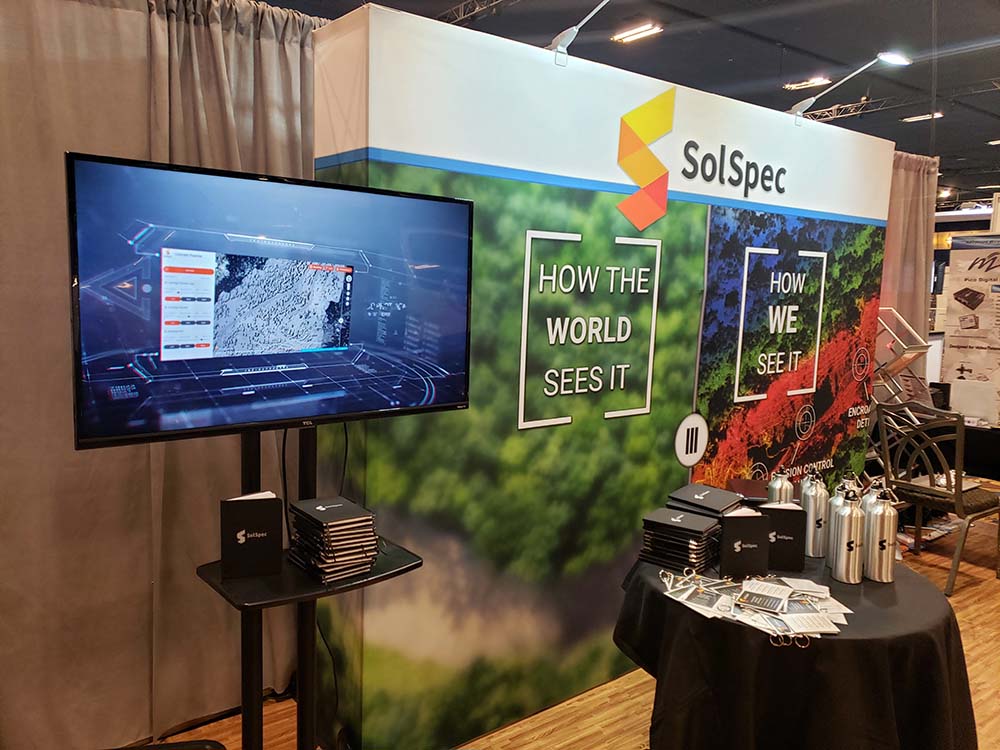 SolSpec used the Commercial UAV Expo to announce a new drone analytics software platform for simplifying the way aerial data is collected, processed, viewed and shared, enabling businessmen to get more value out of their aerial data and solve problems fast. The new solution includes industry-specific workflows to help users map, measure and mitigate hazards on large scale commercial land use projects.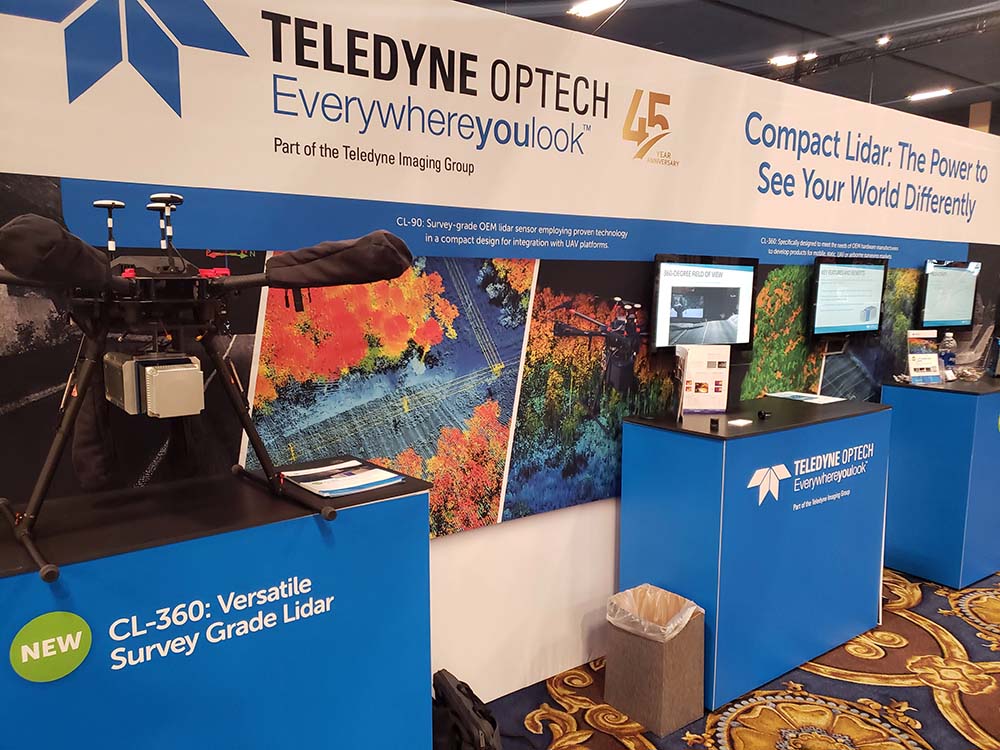 Teledyne Optech used the Expo to highlight their CL (Compact Lidar) suite of products. New to the line was the CL-360, which is a survey-grade OEM lidar sensor with a versatile 360-degree field of view for mobile and airborne applications. Featuring best-in-class 1cm range accuracy, 0.3 MRAD beam divergence and vegetation penetration. CL-360 boasts an industry-leading maximum scan speed of up to 250 lines per second for even x-y point distribution.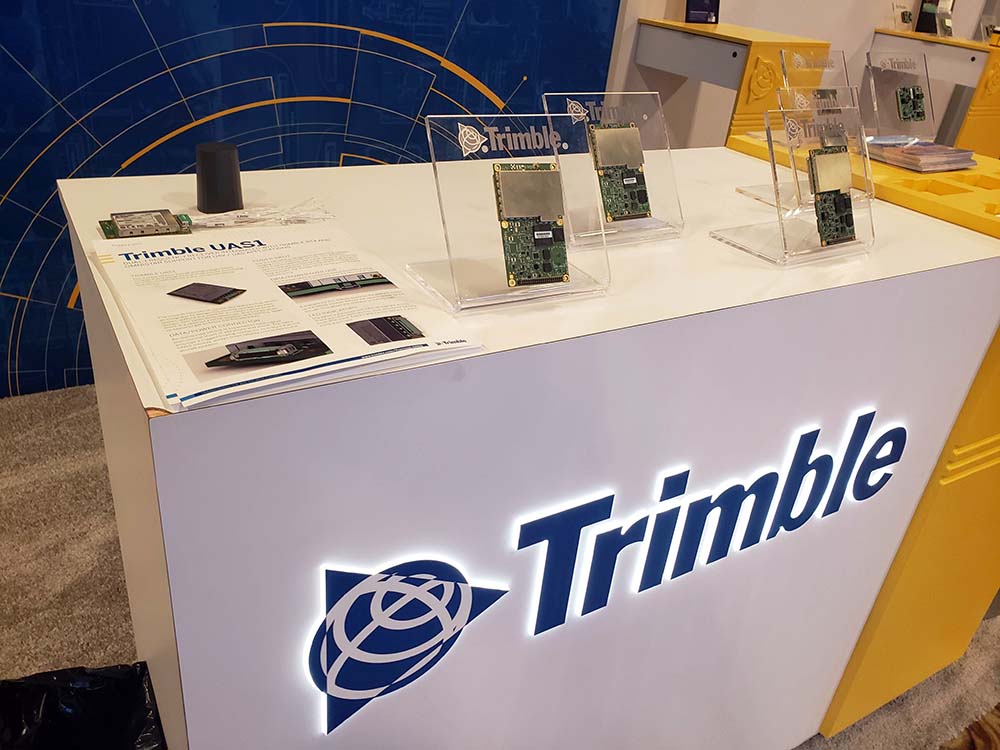 The new UAS1 from Trimble is designed to be ideal for UAS applications requiring centimeter accuracy in a small package. It is a complete drop-in board manufactured and tested to Trimble's highest quality standards. Using a full metal shield (71mm x 46mm x 13mm form factor), the board's design enables high-precision GNSS signals that are protected from electromagnetic interference (EMI) on the host UAS platform. It also significantly reduces radiated emissions, which can speed compliance certification and time to market. The board is FCC and CE certified, allowing customers to drop the unit into their system without worrying about compliance issues.