Ever since the company was founded, Skydio has been developing drone hardware with an eye toward the future, especially when it comes to automated drone technology. With the release of its new, fully automated Skydio 2 Dock, they are continuing this trend by offering the market a compact 'drone in a box' solution at an economical price point. These kinds of solutions offer incredible opportunities on a technical level, but when will regulations catch up with the technology, and why should anyone bother investing in it given current regulatory restrictions?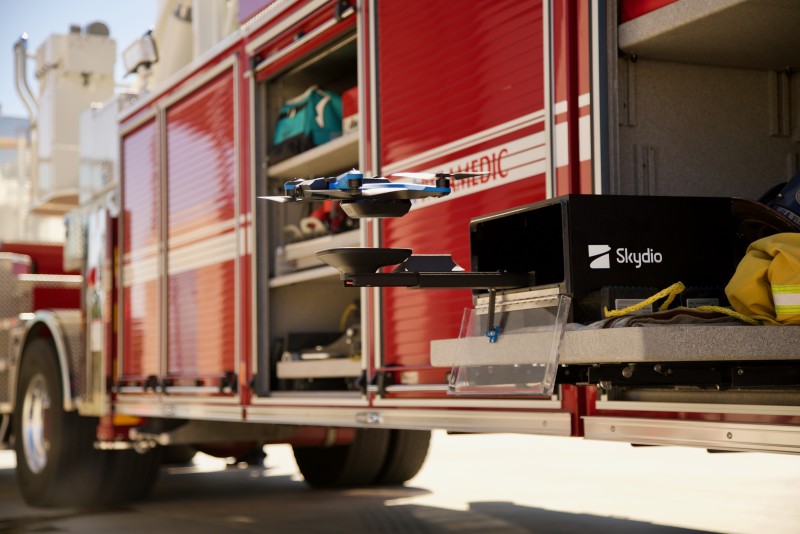 When we spoke with Adam Bry, CEO at Skydio, he explained that the adoption of solutions like the Skydio 2 Dock in the present is what's going to help compel regulation to catch up and create that many more opportunities in the future. He believes that by developing viable autonomous UAV technology, we can help directly move the regulatory needle forward.
"I think that regulators and regulation, in general, have been a scapegoat for the industry," Bry said. "People always say, 'we could be doing all this amazing stuff, but regulation is just holding us back', but my view is kind of the opposite. I think that the FAA and others have taken very reasonable stances and the trend line is very positive. I think the real restriction is not having products that are good enough and work well enough to want to be promoted by regulators. By demonstrating to regulating bodies that there are automated drone solutions available that can be flown safely, predictably, and effectively within controlled airspace, the conversation about opening up BVLOS for more industries becomes a matter of 'when' rather than 'if.'"
The Skydio 2 Dock was designed in anticipation of this future, but that's not to say it doesn't provide value right now. The Skydio 2 comes equipped with collision avoidance, intelligent navigation, sophisticated software and cameras, and is integrated with DroneDeploy's cloud-based software. This enables Skydio 2 to go where it may be too difficult or dangerous for people to go. These capabilities are especially valuable for those who conduct inspections, such as at construction sites and for emergency responders. What makes the Skydio 2 distinct in this regard is its intuitive, easy-to-use interface, which stems from Skydio's unique "software first" perspective.
"Our goal is to make using our drone the same as using any other app on your phone, where it is polished, integrated, intuitive, and easy to figure out," Bry said. "We want to take drones to the next level where they're not just available to enthusiasts who have put in hours, weeks, months, or years of practice, but they're immediately useful to anybody that picks them up. What we're all about is removing as much friction as we possibly can when obtaining data."
This includes having background systems that are constantly calibrating your flight, so you don't have to worry about the gyro or the GPS system, or many other aspects inherent to manual flight. This frees up the operator to focus on the data he/she is collecting. For those who are familiar with the cumbersome and involved procedures associated with flying drones manually, this aspect alone brings value to the end-user.
Because Skydio 2 is offering an American-made, fully automated, plug-and-play drone, it is difficult not to see it as an alternative to DJI's drones. For Bry though, this is not just about two companies competing for customers. Instead, it's about developing a varied ecosystem and offering a superior product.
"We have a lot of respect for DJI and the products that they make," Bry continued. "But I think that the situation where there's one company that basically controls everything about the ecosystem and the product landscape is not healthy for the end-user. It restricts the landscape of possibilities and the kinds of products that are available. And our pitch isn't really that we are an alternative to DJI, our pitch is that this is a substantially better product in a few ways that really matter to some customers. And that's what we're going to hang our hat on and will continue to push forward."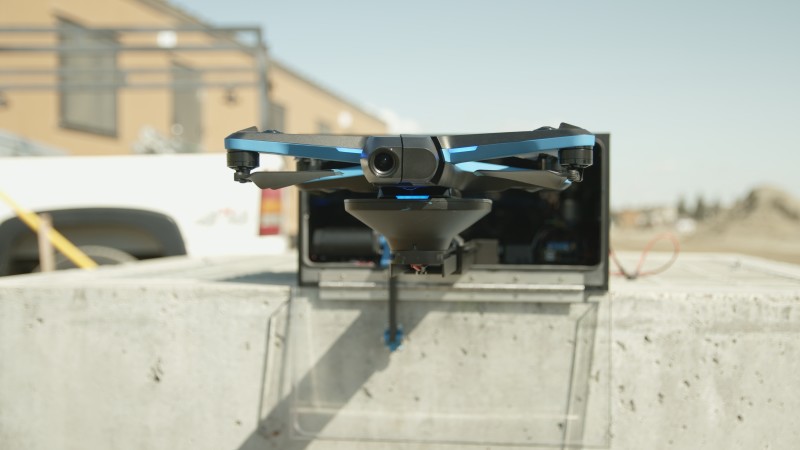 To showcase what that process will actually look like, Bry will be speaking on Commercial UAV Expo Americas' CEO Panel on Tuesday, October 29th. At the event, he will be highlighting where and how solutions like the Skydio 2 Dock can make help launch enterprise drone programs in the present and future, as well as a variety of other topics.
"We're at this exciting point where there's a lot of useful stuff happening right now," Bry told Commercial UAV News. "The ingredients are coming together to deliver on the promises that got people excited five or six years ago. People tended to underestimate how hard it would be to do some of this stuff. So, none of the excitement five or six years ago was wrong. It just took some time for the pieces to come together and for great companies to build some of the core ingredients. There's enough maturity now that there is a lot more tangible technology being created and it is setting the foundation for some of the more exciting stuff to come in the future."
Skydio will be exhibiting at the Commercial UAV Expo and Adam Bry will be speaking during the CEO Panel Discussion, where he'll share insights and strategies for success in the current marketplace. Learn more about the event here.