One of the biggest obstacles to enabling the adoption or growth of drone technology is associated with the constantly changing regulatory and legal landscape. As governments assess UAV technology advancements, they subsequently adapt and change domestic regulations to address issues as they arise, in addition to maintaining overwatch and control over a technological capability that is going at a fast pace and evolving at an ever-increasing rate.
This reality can create issues for even the most seasoned drone pilot and companies, but for anyone taking their first steps into the drone industry, these uncertainties can stop a drone program from ever getting off the ground in the first place. For operators with established drone programs, an ever-changing legislative landscape can create barriers to growth.
SOARIZON is helping to remove these uncertainties by providing operators with an online digital platform that allows them to plan missions in a safe, consistent, and compliant manner. Their goal is to make drone operation accessible for operators across the world by providing pilots and operators with up-to-date, real-time data and mission-relevant information about their unique circumstances. In doing so, the company allows operators and organizations to make informed, safe decisions that are in full compliance with current drone regulations at the relevant mission location.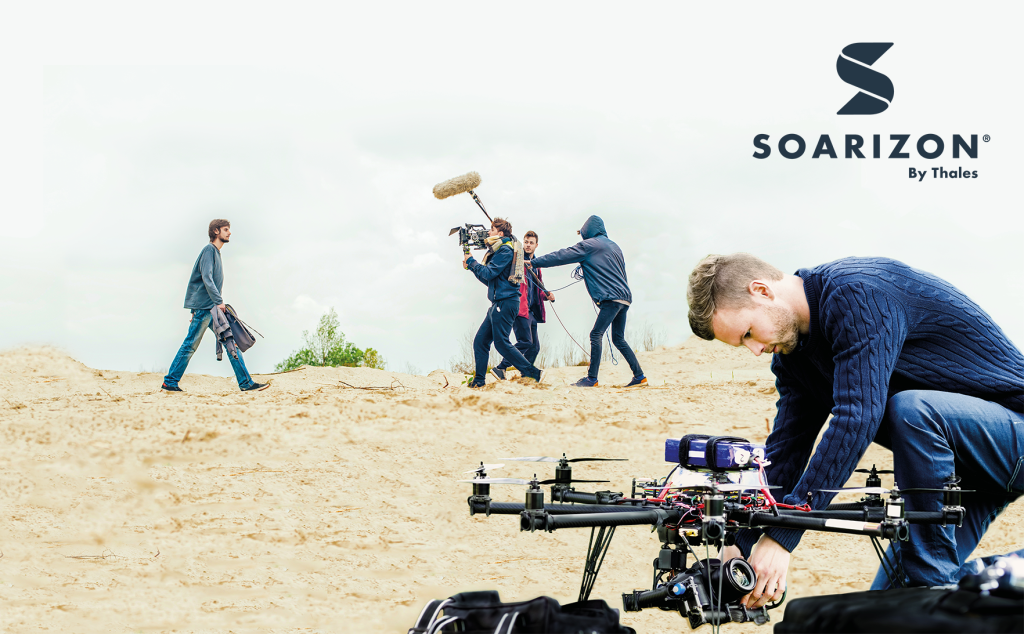 SOARIZON has been able to facilitate the operation of drones in this manner on account of their collaboration with aviation authorities and operators in various countries. As part of Thales Group, a global leader in air traffic management, digital security, and aviation services, they have been able to do everything from providing real-time information about weather and operational conditions during scheduled flights, to creating reproducible, consistent flight data.
They've also opened up their software to third-party developers to allow users to run their mission from start to finish with SOARIZON as a single, trusted platform. In doing so, their commitment to allowing enterprise organizations to work smarter, faster, cheaper, and safer on account of drone adoption is evident, but the way in which all these elements are doing so is worth exploring in detail.
Working with Aerospace Authorities Across the World
Part 107 redefined what it meant to operate a drone for commercial purposes in the United States, while we're closer than ever to getting common drone rules for all of Europe. These developments indicate that aviation authorities—like the FAA— are working to ease the burden associated with the adoption of drone capabilities, but these challenges are still a reality for enterprise organizations of all types and sizes. Sorting through the myriad of regulatory hurdles that are unique to each country can be difficult, but it's something SOARIZON is designed to specifically overcome.
"What's really important to us is that when we launch in a new country, SOARIZON reflects the legislation and best practices of that country," said Karim Cosslett, the Head of Growth and Digital Revenue at SOARIZON. "We're very careful and precise in working with aviation authorities to allow our users to be confident that when planning a mission through SOARIZON, they'll be equipped with the most up to date regulations, best practices and relevant data so that pilots and operators can have all of the information necessary to support their decision making cycle."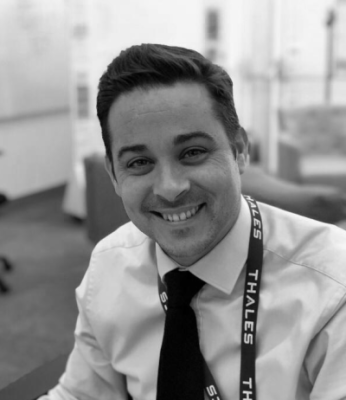 As an example of what this looks like, SOARIZON is currently working with the FAA to integrate LAANC into their program so that users in the United States can apply to LAANC for flight permission in real-time, whether they are commercial drone pilots or recreational users.
Safety and Security
Security has become a major issue in a variety of sectors, but drone operators need to be especially cognizant of security risks that are inherent in their operations. Almost anyone using a drone for commercial purposes needs to ensure the data they're acquiring is properly collected and managed; that is why SOARIZON has industry-leading security and certifications embedded into its software.
"One of the advantages we have is that we are Thales, a company with a substantial pedigree in digital trust" Cosslett told Commercial UAV News. "One of the things that Thales does best is digital security, encryption, and data security, and it also provides a whole host of products and services globally that utilize these skills and experience."
These services include providing Air Traffic Management (ATM) to airspace managers across 170 nations around the world. This capability enables users of SOARIZON to have access to important flight data that will keep their drones out of conflicting flight paths of other air users. It's one more example of how SOARIZON is making drone flights safer, quicker and cheaper.
Up to Date Weather Data
For SOARIZON, the goal isn't to simply provide data. Rather, it's about adding value to the data that is being collected. Drones have made it easier than ever to gather a great deal of data types, and there are countless solutions that display this data in every way imaginable. However, it's the distinctions around where and how this data is being utilized that make all the difference in the world for end-users and decision makers.
"We're always looking to refine the process, to ensure we offer the analytical tools needed by the market, and how to use the collected data to smooth the process for those that need to make decisions to make informed, justified decisions," Cosslett continued. "This is especially important, for example, when it comes to weather conditions. SOARIZON will not only tell you if the weather conditions are suitable for operations, but will display recommendations, such as which drone in your fleet is best suited to the current conditions. The choice to fly or not still remains the responsibility of the pilot, but with SOARIZON, they will be equipped with the information needed to make the best possible decisions to avoid unnecessary risk, save wasted time and money and make drone flying safer for everyone."
Decisions such as these can make the difference between a successful mission, or the loss of costly equipment and time. Up-to-date flight intelligence can help operators decide when and how flights are conducted. Efficiently managing your fleet, people, equipment and time based on live information on external influences, such as weather and airspace, will define when and how the right data is going to be captured most effectively.
Third-Party Software Integrations Enable Safer, Faster and Cheaper Processes
SOARIZON is not trying to reinvent the wheel when it comes to applications and processes that are already successful, and that's important because most enterprise organizations are not looking to move away from their established tools or process when adopting drone technology.
Instead, their goal is to integrate drones into something they're already doing to streamline a given process and make it faster, cheaper, and/or safer. One of the ways SOARIZON accomplishes this is through a robust roadmap of continuous integration with best-in-class, third-party SaaS (software as a service).
As an example, SOARIZON recently partnered with 'what3words', a geolocation application that simplifies locations and pinpoints locations within three square meters by using just three commonly known words. The system allows for the rapid passage of locations equivalent to a 10-figure grid reference, which can easily be misread or transposed during communication. what3words allows emergency services and first responders to get a lock on a person's location faster, which can make the difference between life and death.
SOARIZON recently tested the effectiveness of its services with UK Police and Search and Rescue teams by simulating an emergency rapid response scenario. During the simulation, drones were deployed to search for a missing person.
"In the heat of the moment, when time is of paramount importance, police officers and first responders must make critical decisions; therefore, focusing 25 minutes, minimum, to conduct mission planning is simply impractical," Cosslett explained. "We're trying to make flight planning as quick and easy as possible, without losing the significance of good mission intelligence, so that first responders and emergency services can deploy drones within minutes instead of hours. We don't try to change well-tried and tested processes; instead, we are digitizing these processes and recording them to make them more easily visible to those that need that level of transparency."
SOARIZON delivers significant improvements in emergency teams' planning and preparation time, so that they can spend their time focusing on the incident and less on pre-flight preparations.
Also, because SOARIZON has studied best practices from across the drone industry, the process is familiar and can be executed faster than traditional means. These kinds of efficiencies can be seen in every use-case for drones across the world, but they're just the beginning of the impact the company is working to enable.
Always Evolving
SOARIZON is on a path of continuous improvement to improve and develop what's released today for tomorrow to help empower the drone industry in every vertical. SOARIZON's roadmap is adaptive and ever evolving as they look to lead emerging trends and the needs of its users. The team is already looking ahead to a bright future and is currently developing features such as detect and avoid functionality, and their goal of unleashing the full potential of drones is being realized in countless ways.
Whether you are an amateur pilot wanting to develop your skills further, a small business looking to scale, or a large enterprise making data-driven decisions, SOARIZON makes that process as easy and intuitive as possible. Their goal of helping users to plan, fly and assure safe and compliant missions anywhere in the world is being realized as they help shape the future of operational drone management in the present.
If you are interested in finding out more, you can sign up for free and learn more at www.soarizon.io.