For many who work within the commercial drone market, the use case for whether drones can make workflows faster, quicker, cheaper, and safer has already been established for them. The industry is maturing, and new use cases are being discovered almost daily. But for those who are outside the industry, there is less awareness of the value and career opportunities that the drone market represents.
Many people are still weary of the technology, and the media is quick to capitalize on those already established uncertainties when new events happen like the recent Colorado sightings. There is much the industry is proactively doing to make a distinction between these events and the commercial UAV sector, which includes lifesaving applications such as fighting forest fires and mapping the aftermath of hurricanes.
Arguably one of the most profound ways the industry is working to improve its public appeal is through offering education and certification programs for children on drone applications. Programs like those offered by The Challenger Learning Center of Richland School District One in South Carolina reveal new career opportunities not only for the children who attend their drone demos and summer camps, but also for their parents.
"A lot of people are unaware of the ways that drones are used in different industries," revealed Carolyn Donelan, Lead Flight Director at The Challenger Center. "By exposing students to these possible career paths and offering programs that prepare them to get their remote pilot certificate, it increases the options that these students have for future employment. They also take that information home, so it exposes this information to their parents as well."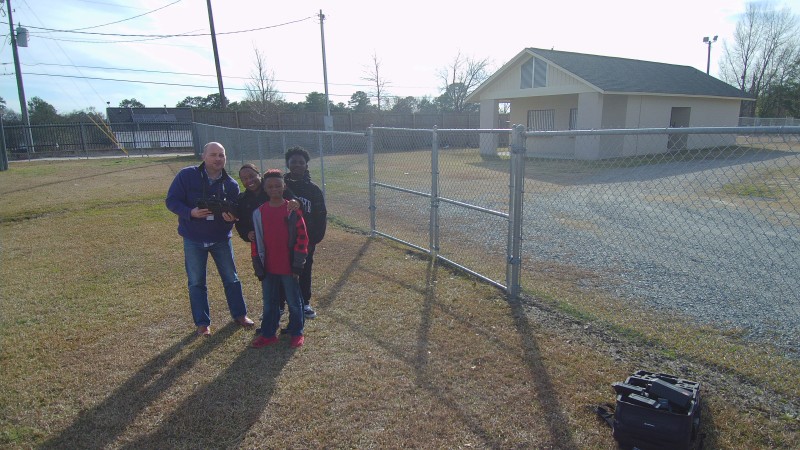 Building this awareness not only generates awareness of a growing job market, but it also establishes a more positive narrative about the potential for drone technology. When students and parents learn that there are viable, legitimate careers to be had in the drone market, they are more likely to embrace the technology and operate them responsibly.
Responsible operations are especially important from a regulatory standpoint. From the FAA's perspective, there is no distinction between commercial and recreational users—they all operate within the same airspace and are subject to the same regulations. Educating the public on responsible drone operation is paramount to getting the level of RID compliance the FAA will most likely require before further regulations, like flights over people and beyond visual line of sight, start to be explored. Having widespread programs, like The Challenger Center's Drone Demo and camps, which focus on educating the student population about responsible drone operations, has the potential, if more-widely spread, to cultivate that awareness of regulatory rules on a generational scale.
"One of the things we do for all of our schools are drone demos, where we fly a drone, collect video data, share that data with the students, and discuss how to properly use a drone and the careers that are available to them," explained Don Culp, Flight Consultant from The Challenger Center. "We also currently offer entry level drone camps that give them an overview of the industry and its regulations. Then our more advanced camp teaches them everything they need to know to actually pass their Part 107 test."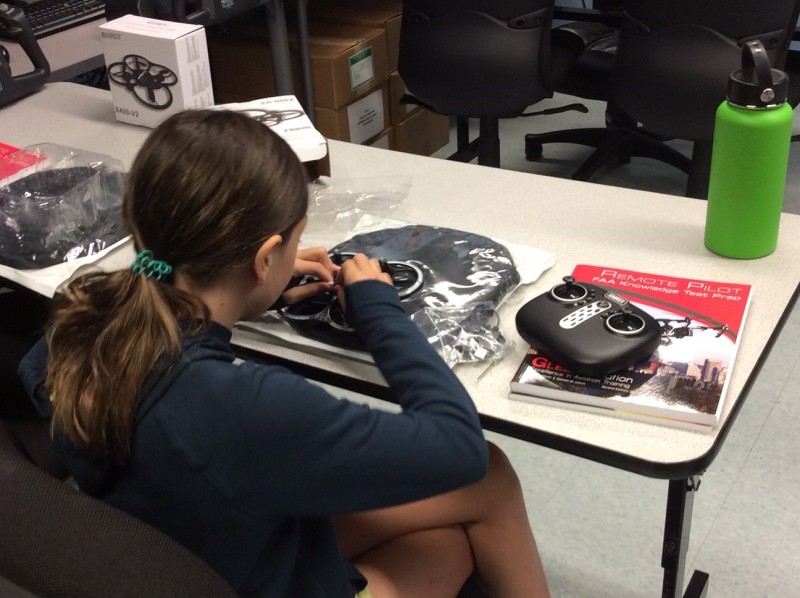 Yet, being able to fly a drone is often only half the equation for most of the fields in which drones are being utilized. Commercial UAV applications frequently require familiarity with STEM-related fields such as data processing, coding, software programming, surveying, mapping, engineering, plant science and more in order to process and develop meaningful outcomes from the data drones collect. This is why The Challenger Center has been developing STEM related courses that integrate drones into specialized classes.
"We are developing camps that focus on specializations as it relates to industries where there is a growing demand for drone operators such as surveying and mapping," added Culp. "Our main goal is to provide the children with a memorable and educational experience. Going forward, we will continue to expand our camps as regulations and technologies change to ensure that our students are receiving the most accurate and up-to-date information regarding the industry as a whole."
By providing offerings that focus on specialized fields within the industry and by having a broader focus on aviation as a whole, The Challenger Center is preparing students who are looking to enter into the drone industry and exposing them to the various opportunities out there. The Center often takes this a step further by helping interested students develop professional connections within the industry itself.
"We have relationships with companies and education institutions that are involved in the drone industry specifically," Donelan explained. "We try to help students connect with people who can help them. We have hosted aerospace career days, where hundreds of students have met with representatives from the aviation profession. In South Carolina, we have something called STEM Premier, which is a place where students can connect with professionals who help them build a resume and get their name out there even before they graduate high school."
These kinds of programs aim to train students to become qualified drone operators of the future. But even if students ultimately decide not to pursue a career in commercial UAV, the knowledge they gain from these types of programs improves public awareness of the value of drones and proper drone usage. This should have a lasting, positive impact on the industry.