Every day, drones are making headlines in the fight against COVID-19. New technologies like indoor UV-light sanitation drones are being developed. Tested technologies, like agricultural spray drones, are being repurposed. Drones are being used to inform and encourage citizens to observe shelter-in-place rules, which is generating some public concern; and, where there are opportunities, drone delivery is being tested out in earnest. With the added necessity for social distancing, traditional tasks for commercial drones like asset management, inspections, surveillance, and data collection, have become even more compelling.
These new developments seem to indicate that there is growing mainstream interest in the capabilities of drone technology. And in the long term, this should be a good thing for the industry.
But translating that interest into dollars, especially in the here and now, is a much more complicated task. Regulatory bodies are working at half capacity, supply chains have been globally interrupted, unemployment is growing, non-essential businesses that can't function remotely are effectively shut down, and, in an effort to keep the lights on, businesses are having to make tough decisions about how they are going to weather the storm. All of these conditions are impacting how businesses within our industry can operate—we may be able to fly, but the businesses we serve may not be operational or able to invest in our services.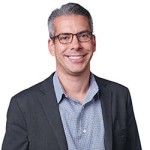 This is something that Brandon Torres Declet, CEO of MEASURE, has been speaking about since this crisis began. Wanting to explore his insights further and what this crisis could mean for the industry in the short and long term, Commercial UAV News connected with Declet to discuss how the economic impact of this crisis is affecting, and could affect, the industry; ways he thinks we can mitigate the impact; how this crisis may impact important regulations like Remote ID; and more.
What are some of the key challenges starting to emerge for the drone industry as a result of shelter-in-place and social distancing measures?
Having worked in the government before, one of the key things we should be paying attention to as an industry is regulation. From my experience, every day that our government remains in shutdown or lockdown mode, we should add another month to when we expect to see any regulatory action. There is a knock-on effect of not having people at work and I think finalization on any regulations like Remote ID or BVLOS is going to be pushed out at least another year or so. In the best-case scenario, I think we are looking at a five- to six-year timeline instead of three to four.
In my opinion, that is no longer the near term that is more the mid- to long-term, so companies in our industry that are banking on seeing that regulation open up soon should reassess their business plans to figure something else out if that time is extended further into the future. And I recommend that companies start doing this sooner rather than later, within the next few weeks.
Market adoption is something else. We always thought that this was going to be a good year for market adoption, and it still may be. I think if companies tell the story about the efficiencies that come with leveraging drone technology, then yes, we may see companies willing to spend on this technology. But this requires a different message that focuses on the value and ROI rather than this being a new technology. In other words, this is less about R&D and more about how this technology can actually save money or people's jobs.
If a company can't send people out into the field because their state is in lockdown, what can drones do to help get the job done?
This message is much more value oriented. Market adoption is not going to be driven by interest in enterprise R&D, it has to be driven by dollars and cents.
A tweet you recently posted that resonated in particular was a remark about an article posted in The Atlantic, "The Economic Devastation Is Going to Be Worse Than You Think." You prefaced it stating that no one was safe, and that we need a strategic plan starting now. Since then, an economic stimulus package has been put in place, and there are more conversations happening for additional measures. Do you think that is enough or do local, state, and federal governments need to do more to protect its industries? If not, what are some steps you see making a noticeable difference in alleviating the economic impact of COVID-19?
Looking at this industry from a macroeconomic level, in the past 12 months the consumer spend on drones has flattened. In an age when there's not a lot of discretionary income going around, that spend on the consumer side of the industry will continue to drop. On the enterprise side, you are going to have companies that understand the value of drones and will continue to invest.
At MEASURE, we've seen some of our enterprise companies actually renew while this crisis is going on, and even choosing to scale their drone programs. I think this was because our team has focused on educating the customer about why drones are valuable and why adding to a drone program makes sense right now rather than pulling back.
But there is about a third of enterprises who have been dabbling in the technology for years, and when they are finally forced to talk about cutting spend—and I hate to say this—drone tech may be on the chopping block.
So, no one will be safe from this. Talking to other CEOs, our biggest concerns are for our employees, our customers, and more generally for the 200,000 to 300,000 Part 107 pilots that are really at the heart of the American drone industry. These are the people who have invested in the tech but have all of a sudden found themselves out of a job due to the macroeconomic factors going on.
This is why we should be focusing on what kind of advocacy has been done for the industry to support it.
In terms of that advocacy and steps the industry can take now to soften the economic blow of this crisis, what do you think we can and should be doing right now?
Not to be too critical, but one of the biggest stimulus bills in this country's history has been put in place and I haven't heard much from our industry's advocacy groups yet about what they've done for the drone industry as part of that bill. There will be more things to come after this stimulus but having not heard anything concerns me greatly.
We have organizations like AUVSI, who are based in the Washington D.C. area, who are supposed to be looking out for the interests of the industry, and I haven't seen a readout yet about how this bill is going to support our industry. I think that is a glaring gap. We aren't really making the case to Congress to support our industry—that is a huge missed opportunity. I think it is going to become much more obvious in the next several months.
In terms of organic advocacy, we have seen positive use cases being talked about in mainstream media about the potential for drones in this crisis. Are these the innovations that are going to help the industry continue its projected growth or are these stories a bit misleading in light of the bigger macroeconomic effects of the crisis?
I couldn't pinpoint a specific application right now that may see some multiple of growth as a result of the crisis. Most of the efforts we hear about are very localized and are using drone technology that has existed for quite some time. Where the real innovation comes in is with things like drone delivery, where you can start delivering to people in their homes without any human contact. This is most certainly a place where this would make a lot of sense.
But at the same time, the only ones who are clamoring for that right now are within the industry itself. I don't hear many companies working to get behind drone delivery, I don't hear the FAA is looking to accelerate the regulations around drone delivery.
I think another innovation is being able to limit the number of service personnel you have to put out in the field. For example, if you are a big energy company instead of sending ten people out in the field, you can potentially put out five. And you can manage the rest by using a drone to identify and prioritize what needs to be fixed and when, enabling companies to build a schedule based on the prioritization of repairs.
These are applications to think about, but it is a bit of a weird situation we are in. It is not like a traditional disaster like a hurricane where we can use drones to survey the damage and find people in need of help. Everyone is essentially stuck in their house; it is a little bit different.
It's also still a little early. I don't think it's all doom and gloom, but it's certainly a pragmatic, sober assessment of an industry that's still relatively nascent and still has a lot of work to do when it comes to educating the customer. But as long as companies and individuals can understand that drones provide a value that is quantifiable, and we can communicate the delta between using the technology and not using it—and how much money can be saved or gained—then I think we'll be okay.
In light of what is happening, what are some of the conversations that businesses are having? Do you think these conversations are different for startups who may still be in the process of building their user base?
I think from a startup perspective that all startups, regardless of the industry, are having the same conversation right now: how much runway do we have? How much do we cut off of our forecasts? Are there expenses we can trim? Every startup and every business in general is having these conversations right now. I've spoken to more than half a dozen of my fellow CEOs in the space, and we're all doing the same thing. We aren't making decisions yet, but we are talking daily about the metrics we should be looking for, how we need to adjust our budgets and expectations, and how quickly we'll have to act.
Drone startups, like everyone else, will have to be prepared to hunker down if they have to, but this could go away faster than expected and there could be opportunities. I would say that everyone in the industry is running that analysis right now.
With all that is happening and so much to process, what is the key message you want to leave people with concerning this current crisis?
The biggest thing is that we will persevere. We all have to focus on communicating the value that drone technology and associated software offers our clients. If we stay with that, I believe we'll get through this.
If you have questions for Declet, or want to learn more, be sure to join him and our three other panelists for our next Commercial UAV News' free webinar "How Will COVID-19 Impact the Present and Future of the Drone Industry?" on Tuesday, April 28th, 11 am to 12 pm EST.