Commercial UAV Expo 2023 got off to an early start with drone demonstrations that allowed attendees to see and experience the technology in action. Held for the first time at Cornerstone Park, Autel Robotics, Event 38 Unmanned Systems, Frontier Precision Unmanned, ideaForge and Skyfish all showcased their solutions in a way that allowed everyone to see them in action.
More news about the drone demos is here.
The Drone Safety Team is an industry/government partnership committed to ensuring the safe operations of Unmanned Aircraft Systems (UAS) in the NAS, and the Expo saw the beginning of a new era for the endeavor. The FAA's Jeffrey Vincent and Wing's Dallas Brooks, are co-Chairs of the DST and took to the stage to explain that the DST, after a hiatus, is new under new management, and the group is serious about gathering data that would allow the organization to contribute to the fast and safe integration of crewed and uncrewed aviation to the NAS. They signed a new charter that is designed to re-focus the group on working through the most pressing challenges facing the industry today.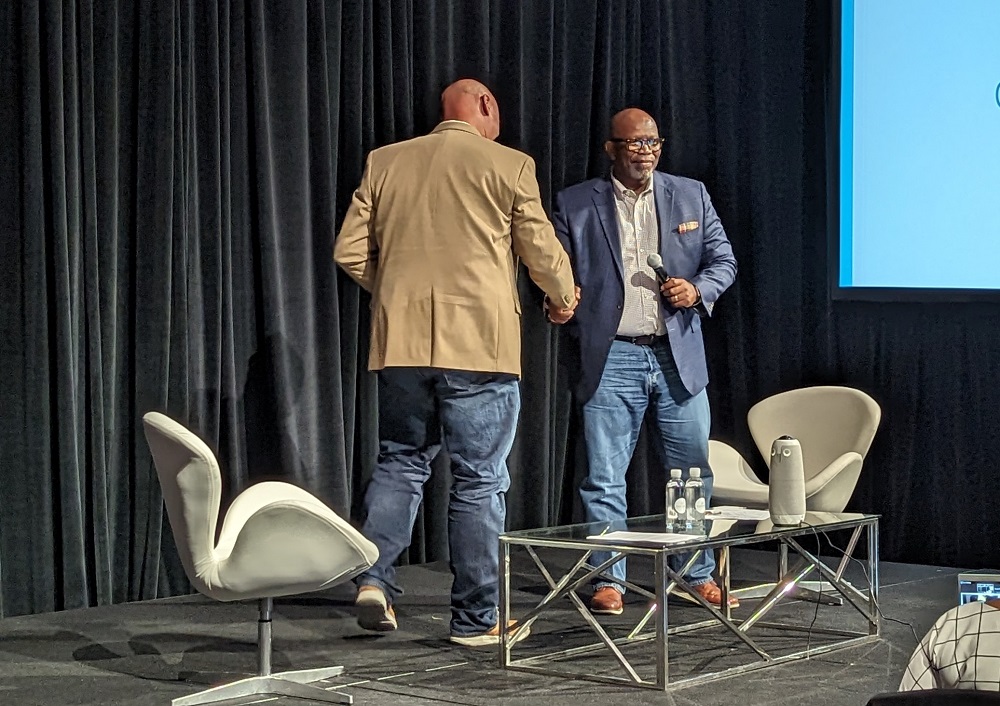 Further info about the DST update is here.
The Exhibitor Showcase Presentation Schedule saw companies ranging from BRINC to NV5 Geospatial to RIEGL to Workhorse all detailing updates to their products that attendees were able to further explore on the exhibit floor. One of those companies with a big update on the floor was Sony, as the company introduced their ILX-LR1 camera to support a variety of commercial applications.
More info about the Exhibitor Showcases is here.
More info about the ILX-LR1 is here.
The day wrapped up with a welcome reception that allowed attendees to see the latest UAS solutions and set the stage for further discussion over the course of the event. Stay tuned for updates around new approvals from the FAA, insights around drones and AI, and more.