Skyfront, a manufacturer of long-endurance hybrid-electric drones, has updated its Perimeter 8 drones to enable autonomous long-range terrain-following capabilities with the help of ground-penetrating radars and airborne magnetometers.
Holding the world record for a multirotor drone flight time of 13 hours and 4 minutes, Skyfront's Perimeter 8 was designed to fly for hours and carry large payloads in a wide range of operating conditions. As an eight-rotor drone equipped with the company's proprietary fuel-injected G2K hybrid-electric power source, which converts gasoline into electricity in-flight, the Perimeter 8 can carry up to a maximum of 17 lb. payload capacity for 1 hour, or 11lbs for 2 hours flight time, within a flight range of 110 miles.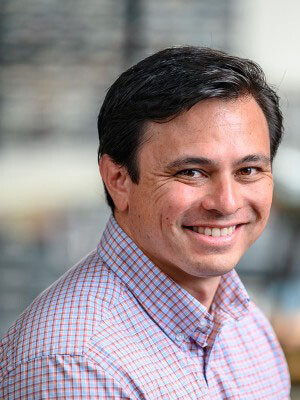 "Skyfront's vision is to create the ultimate high endurance drone platform that enables real industrial work in the most challenging terrain," said Skyfront CEO and founder Troy Mestler. "We build powerful UAVs that integrate the latest, most sophisticated sensors and perform missions only previously achievable with manned helicopters. Ainstein and UgCS bring unique capabilities to our solution, while partnerships with companies like Geometrics provide access to state-of-the-art ground penetrating payloads."
Using Ainstein's active RADAR sensors, the Perimeter 8 responds to the terrain by automatically calculating and adjusting flight altitude based on a continuous stream of incoming measurements. Together with SPH Engineering's UgCS mission planning software, the RADAR sensors allow the drone to visualize complex trajectories in rugged terrain before takeoff and course-correct in real-time while flying as low as two meters above ground. Additionally, the sensors can also operate in hot temperatures and over water, an advantage over traditional LiDAR-based terrain sensors, which typically fail in the same conditions.
"The industries that we see immediately benefitting from Skyfront's extended flight time, autonomous terrain-following ability, while carrying advanced sensor payloads are resource exploration—particularly oil and gas and mining," Mestler told Commercial UAV News. "Now we can conduct these applications in the most extreme environments using Skyfront UAVs while providing insights previously only obtained by cumbersome manned helicopters."
The Perimeter 8 is quite a versatile drone and has been used in various types of tests and missions, including the resupply of a US Navy Submarine from another moving ship, and the integration of a Synthetic Aperture RADAR to provide intelligence, surveillance, and reconnaissance (ISR) capabilities in the land and maritime domains. Combined with Geometrics' MagArrow airborne magnetometer, the new Perimeter 8's low-altitude terrain-following capabilities allow the drone to detect improvised explosive devices (IED), conduct resource exploration, discover unexploded ordnance, and find oil wellheads worldwide.
Currently in use by aerial analytics companies, civil engineering firms, international universities, and soon by a state department of transportation, Skyfront's Perimeter 8 is available in different configurations.
To learn more about Skyfront, you can see their drone in action during our Outdoor Drone Demonstrations at the 2021 Commercial UAV Expo Americas event on September 7th to 9th in Las Vegas and hear from Troy Mestler in our Visionary Panel Session.
To learn more about the Commercial UAV Expo Conference Program, click
here. You can also learn more about Outdoor Flying Demos, Product Previews and an exhibit hall with the most commercial drone vendors in the industry. You can also

register now

for the event.