Defining the value of the drone industry largely depends on whether it can gather the right kind and quality of data needed to do a job safely, quickly, and/or cheaply. This often comes down to whether or not it has the right camera or sensor payload in terms of cost, weight, resolution, and a host of other performance-based criteria. However, many of the camera and payload solutions out there are off-the-shelf, meaning that the operator is often limited by its pre-set specifications. Most off-the-shelf cameras cater to the common denominator, and therefore, provide a one-size fits most solution. This not only means that niche, specialized, or under-utilized corners of the market may be overlooked, but because it is trying to be everything to everyone, it also means that various market sectors inevitably have to make compromises or find other ways to collect the data they need, potentially falling short of being used in additional applications and markets.
This is why Phase One A/S offers the drone industry industrial grade, application specific cameras; they want to provide the solution built for the job rather than offering the same product to the entire drone market.
"The goal of Phase One is to offer a solution for every possible challenge that our customers might face," stated Mathias Motz, Vice President for EMEA at Phase One to Commercial UAV News. "Our cameras are used in aerial and terrestrial photogrammetry, inspections, machine vision, and homeland security applications. In those applications, our cameras are delivering outstanding image quality, accuracy, productivity, and reliability. We are covering the needs of all developing markets and our users are mostly pioneers in what they do. Very high-resolution imagery captured by Phase One cameras also helps people discover still unknown use cases in different industries."
Because of this approach, Phase One has been able to help various market sectors realize new use cases in many market sectors, thereby broadening the scope and depth of what drones can do commercially. Their solutions are built to solve a particular problem, and they stick with the project to make sure they deliver. This helps various industries to imagine or reimagine new ways drones can be implemented in their workflows. This creativity is turning out to be a good thing for Phase One and the industry.
Among a few of the many exciting applications of Phase One cameras are rail inspections and precision agriculture, which are seeing a host of improvements and value adds for the enterprise.
Digitizing Railways
Keeping railways safe through preventative maintenance and early detection of safety hazards and degrading equipment is an arduous task, requiring the inspection of thousands upon thousands of miles of tracks world-wide. The consequences of railway failure can be fatal, so finding where maintenance is needed before situations turn critical is a matter of life and death. Inspecting working train routes is not only disruptive to traffic flow, it is time consuming for work crews, and can be dangerous.
These circumstances led Network Rail to look into creating a "digital railway."
"A digital railway is an accurate and dynamic visualization tool, for fast and accurate potential damage identification," explained Mathias Motz. "Enabling professionals to take informed decisions while planning and prioritizing rail development, maintenance, repairs and renewal projects."
In order to do this, they enlisted the help of Plowman Craven, a measurement survey company with years of experience in railway track inspections, to create the solution. According to the case study, Plowman Craven spent more than two years researching the feasibility of using drones for surveying railway systems, and eventually developed a drone-based system, the Vogel R3D, with an integrated Phase One 100 MP medium format camera.
The platform was able to cover 10,000 square miles per 6 hours of airtime, and the Phase One payload enabled them to conduct comprehensive surveys of rail infrastructure to a sub-5mm accuracy from a height of 25 meters. These combined capabilities enabled the team to get highly accurate data over long distances, saving time and money building the digital model.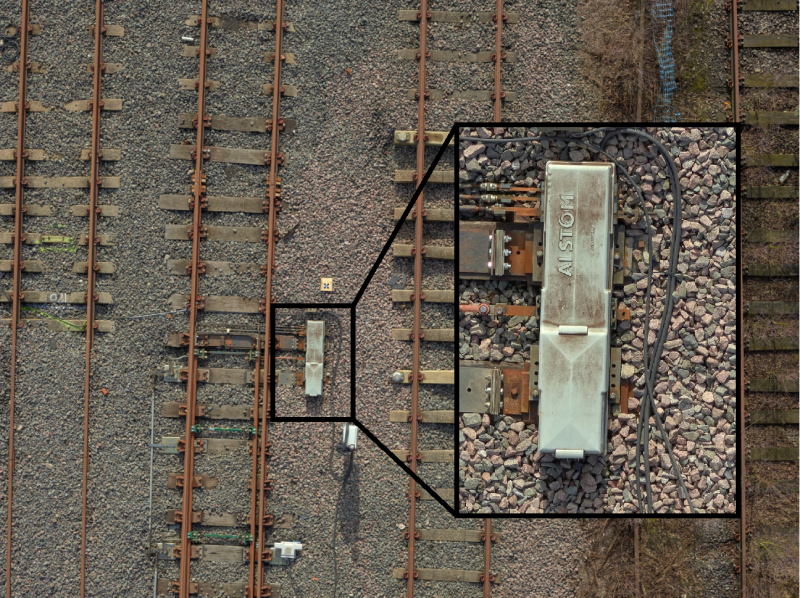 "The value of this visualized data is significant," concluded Mathias. "It enables stakeholders to 'walk' the site from anywhere in the world using a tablet or computer, making imagery interrogation and the extraction of measurements possible. The high level of detail and the accuracy of the extracted data supports decision-makers in monitoring, planning, predicting and preparing for railway maintenance projects in an efficient, safe and cost-effective manner."
Not having to physically travel along thousands of miles of track, subject matter experts can now virtually examine the tracks, and then prioritize and send maintenance crews where they are needed avoiding costly and dangerous accidents while maximizing efficiency.
Realizing the Value in Precision Agriculture
The ability to get granular images with a high-level of accuracy is also making a huge difference in the precision agriculture industry, where the realization of drone applications has been slower than anticipated.
As the global population grows and the availability of arable land diminishes, the need to optimize available resources and to grow intelligently and sustainably is becoming a life-saving necessity. Recognizing this, research institutions and privately held companies are starting to invest in sophisticated equipment, like drones, machine learning, and multispectral and high-resolution cameras, to yield faster and better results than ever before.
The slow growth in this adoption has been linked in part to a perceived steep learning curve and a lack of equipment that can deliver the kind of valuable data that would make switching to high tech solutions worthwhile for farmers. Farmers already have too much on their plate to learn how to not only fly a drone but to dig through the data it collects and learn how to analyze it. Now, the merge of machine learning, higher resolution cameras and multispectral sensors, like what has been designed by Phase One, and increasingly autonomous drones are changing that paradigm.
"There are new fields in precision agriculture that have been developed recently," explained Dejan Dragic, Area Sales Manager EMEA, for Phase One A/S, to Commercial UAV News. "With advanced high-resolution imagery they can now use AI algorithms to evaluate important things like nutrition deficiency that they weren't able to before. This higher resolution can show small nutrient deficiencies in the individual plant leaves, and they can use this data to make reference data to train the computer."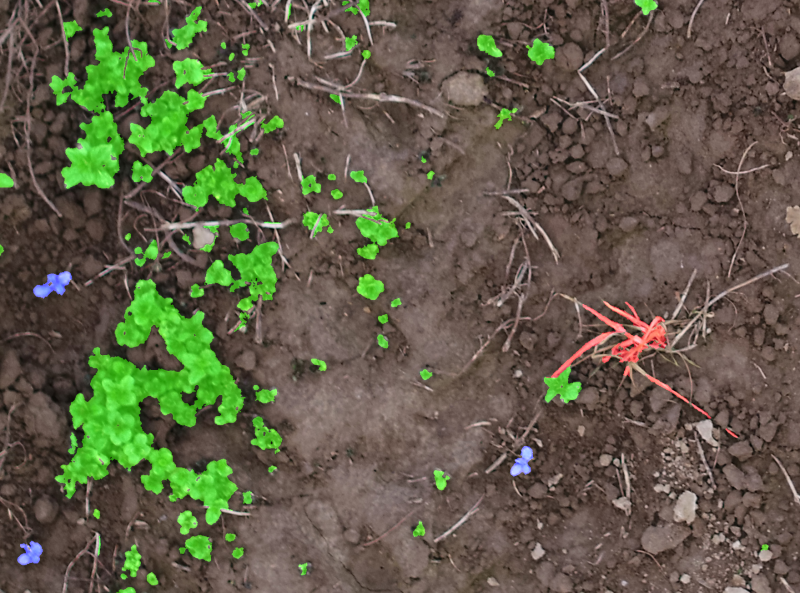 Dragic then went on to state that very high-resolution cameras have brought on other new applications such as precision weed, disease, and insect detection and crop counting.
By crafting purpose-built cameras for these types of applications and integrating these payload solutions into a number of drone solutions from eVTOL fixed wing to multirotor, Phase One is enabling quick, efficient, and accurate data collection that is turning into actionable results for precision agriculture through the use of machine learning tools.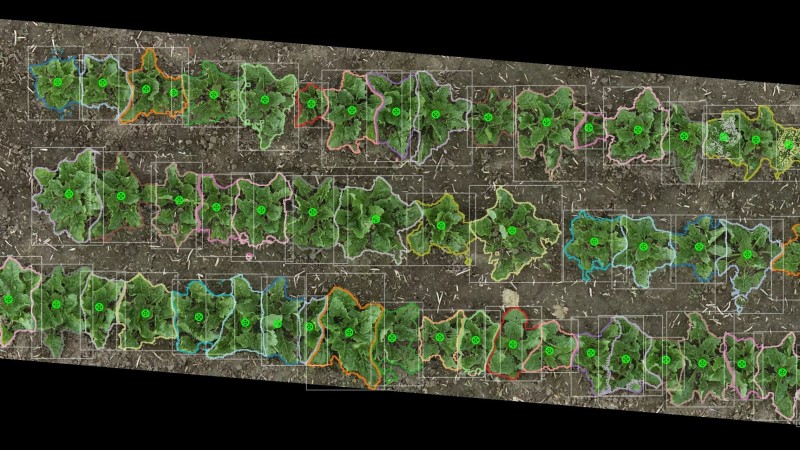 The ability to detect these issues before they turn into crop failure will hopefully make a significant difference in producing sustainable global crop yields in the future.
Conclusion
From rail inspection to precision agriculture, Phase One realizes that the places drones can go is only limited by imagination and the ability of our technology to meet the needs of various commercial sectors around the globe, which is why they focus on providing industry-specific, rather than off-the-shelf, solutions.
"I think that the best way to approach the market and to understand it is to cooperate together with our customers and partners to show them how they can actually use our cameras and the data," concluded Dragic, who will be speaking at our upcoming webinar panel "Commercial Drone Applications Across Europe: What's Now and What's Next" on November 20th 9:00AM to 10:30AM EST. "Most people are not aware of how they can use the imagery. But once you show them some of these use cases and case studies, they are amazed at what they can accomplish. It is just a matter of time when people will educate themselves enough to figure out that this is not complicated. For example, in precision agriculture, our customers are mostly farmers and they don't have GIS, surveying, or photogrammetric backgrounds, but almost 90% of them after one year say, 'I don't want to pay anybody else to do the flights for me, I want to do it on my own, it's not complicated.' It is really all about education."
This kind of education paired with the flexibility to develop and grow purpose-built imaging solutions is helping to yield creative real-world results for Phase One's customers in the many markets they serve.