After many years of writing about and being involved with the drone industry as a strategic consultant, I recently had the chance to see the technology from a completely different perspective. What started as a simple transaction between a home seller and a real estate photographer that offered drone services ended up showcasing the inherent challenges and opportunities that are inherent with the safe and lawful integration of drones into the national airspace system (NAS).
I'm selling a piece of property that's near the airport in South Florida and hired a photographer to use a drone to show the house from above. In doing so, I was able to not only see the industry from the other side but also document the challenges that exist for operators that when trying to legally enter the airspace with their drone, in spite of having FAA permission to do just that. These challenges call into question who really controls the airspace but also demonstrate a path forward for drone industry advocates.
Incredible Opportunities with Drones in Real Estate
Real estate professionals almost immediately began to utilize drone technology once it became affordable and available, and for good reason. Anyone selling a house or piece of property needs to be able to use multiple angles to show that asset in the best possible light, and what better perspective to show it than from above?
After deciding to put this piece of Southern Florida property on the market, I got in touch with 3D Reflections (www.3dreflections.net) to capture these images. The company is owned by Todd Stevenson and offers what they call "immersive video technology" to showcase the houses they are hired to portray in more detail than even I had imagined.
We met at the house in question for what turned out to be a 'tour de force' in modern real state photography, even though photographs are less than 50% of what these people do. I was somewhat surprised to see that he had an infrared scanner in his arsenal, partly because I'm so familiar with that technology. I first wrote about laser scanning in 2013 when police departments all over the world were discovering the technology to expedite crime scene reconstructions during CSIs. Since then, it's been used by police departments and in other commercial applications, but what benefit would it be for a real estate photographer?
Infrared scanners capture information that enables the creation of a dense point cloud that is stitched together via post-processing software. Once that software has done so, you can view that asset in a coherent and continuous manner in perfect, colorful 3D. As I said, I've seen that technology deployed in serious professionals applications, but it was something else to see that same principle is being used in Doral, Florida to scan a two-story house with 74 different scans, with each run lasting about a minute. This allows the 3D Reflections team to produce virtual tours, which are in addition the capture of stunning photos from the air.
Stevenson and I walked around the house and he talked through and showed me all of these amazing features, which got me excited about how many different ways I'd be able to show off the property. He wasn't highlighting the photos that would be captured from the air though, and I soon found out there was a good reason why.
The Geofencing Issue
While I was excited to see what kind of 3D images he was going to be able to create, what I really wanted to see were the images he'd be able to capture from above. I was anxious to see him take his DJI Phantom 4 Pro Plus, which he had with him, into the sky. It was then that he revealed he might not be able to use his drone because of my property's proximity to the Miami International Airport. I could tell by his voice that he was just as disappointed about that as I was.
"It's complicated," he said with a sigh. "DJI has a mandatory geofencing near airports that prevent me from flying my drone so close to Miami International. I have all the permits here in my phone that have authorized me to fly here, but I don't know if I'll be able to get around those geo-fencing restrictions."
I would have asked to see what authorization and proof he had around this, but he offered it before I needed to do so. He showed me his phone that did indeed contain FAA authorization to operate in the location with the correct date and time. With all that seemingly settled, then what was the issue?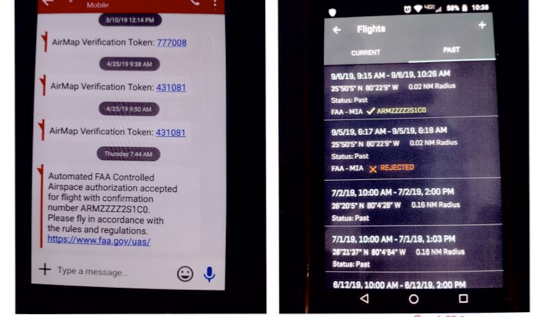 "I requested this permission days ago and filed the NOTAM so everything would be done by the book, but the drone panel continues to insist that the vehicle will not fly in this area," Stevenson said. "Currently, DJI has two ways to accomplish this on their "Fly Safe" website. However, their easy method (self-unlocking) does not work with my drone because of the integrated screen, for which I paid an extra $300, on my Phantom 4 Pro Plus. DJI's other method (custom unlocking) requires that I apply and wait for DJI to respond to my request."
DJI's official position is that it does not apply geofencing as airspace control and that DJI strives to complete all unlocking requests in less than 30 minutes. Despite that, Stevenson mentioned that DJI's support hadn't offered any helpful feedback, and he even encountered some language barriers in the process. That didn't line up with all the things I've heard about the incredible support structure, specifically in the USA, that is supposed to be the best at providing timely support to English speakers. I told him while that wasn't something I've personally experienced, it's something I've heard many users say at conferences over the past year, whether it was on panels or in private conversations.
"Sorry, that just hasn't been my experience," he said. "I've been trying to reach anyone in their support hotline for days to ask for a workaround using my FAA authorizations, but to no avail."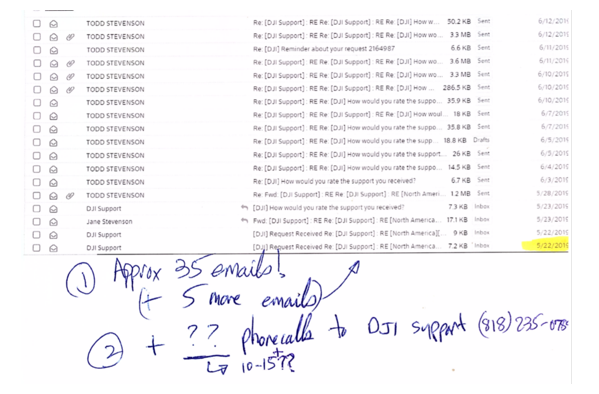 We later found out why we weren't getting anywhere via email, but in the moment all I was focused on was quickly figuring out how Stevenson would be able to capture those images of my property. That desire compelled me to reach out to someone who I knew would have some critical insights around doing so.
Geofencing Restrictions and Workarounds
While Stevenson was working on his scans and began with the conventional photography of the property, I picked up the phone and called my friend Christopher Todd from the Airborne International Response Team (AIRT - https://www.airt.ngo/). His organization is a 501(c)3 based in Miami and specializes in the use of unmanned aerial platforms for disaster relief and public safety, and the limits of geofencing systems are ones he knows all too well.
"Yes, we are familiar with the issue," Todd told us. "Last week we were involved in a consortium of UAV companies working for a major Florida power company in preparation for the potential landfall of hurricane Dorian in our area. It's a group of organizations around Florida that have an emergency service contract to provide UAS teams on demand. The power company acts as a coordinating agency for the effort. The geofencing restrictions were an issue that the power company was working to resolved directly with DJI so the flight teams could operate near the various South Florida airports for damage assessment operations if needed."
That's what it took to get DJI to lift the limitations of their geo-fencing? If that's the case, what hope does Stevenson, whose business is far more limited in scale and scope, have of getting that same authorization? The reality is that the FAA has told him he can operate in this area under 400 ft, so how could a private company override the FAA's authority in this manner?
"It is a problem that does not yet have a perfect solution," Todd said. "I understand the need for certain measures to avoid bad actors that could place lives at risk, but there should be an easier method to gain access to airspace if you have authorization from the FAA to do legitimate work."
That legit work was what Stevenson was ready to do since he has finished his scans and conventional photography of the property. All that was left was capturing the images from the drone. But was a private company going to prevent him from doing so, even though he had permission from the national authority?
We went outside and he unpacked his DJI Phantom 4 Pro Plus and surprisingly enough, the drone took off without issue. As happy as we were about this, it also left us very confused. If the DJI software is telling us it can't fly because of geofencing, why did the drone take off at all? We later found out that the flight has been released by DJI but the system never updated the screen.
The drone hadn't been in the air that long before another issue arose which had nothing to do with the FAA or DJI.
"You Can't Do That"
Before Stevenson and I could even talk about the mechanisms behind how or why DJI's system could remove the flight restriction but not give him any indication that was the case, we received the frantic visit from a uniformed guard who came running in our direction waving her arms.
"You can't do that here!" she shouted. "You can't fly a drone inside the community without permission from the homeowner's association."
I let her know that we had permission from the FAA and they are the ones who control the skies, not the HOA. She was unmoved and insisted that the HOA has prohibited flights of drones inside the community without written authorization from them. That was the only permission that mattered to her.
I began to explain to her the limitations of the HOA's authority related to issues far less relevant that drone flights, but it proved to be a moot point. In the midst of that discussion, Stevenson landed the drone and began to pack it up. The security guard seemed satisfied that she had stopped this "unauthorized" action, even though Stevenson had all the time he needed to capture the necessary images.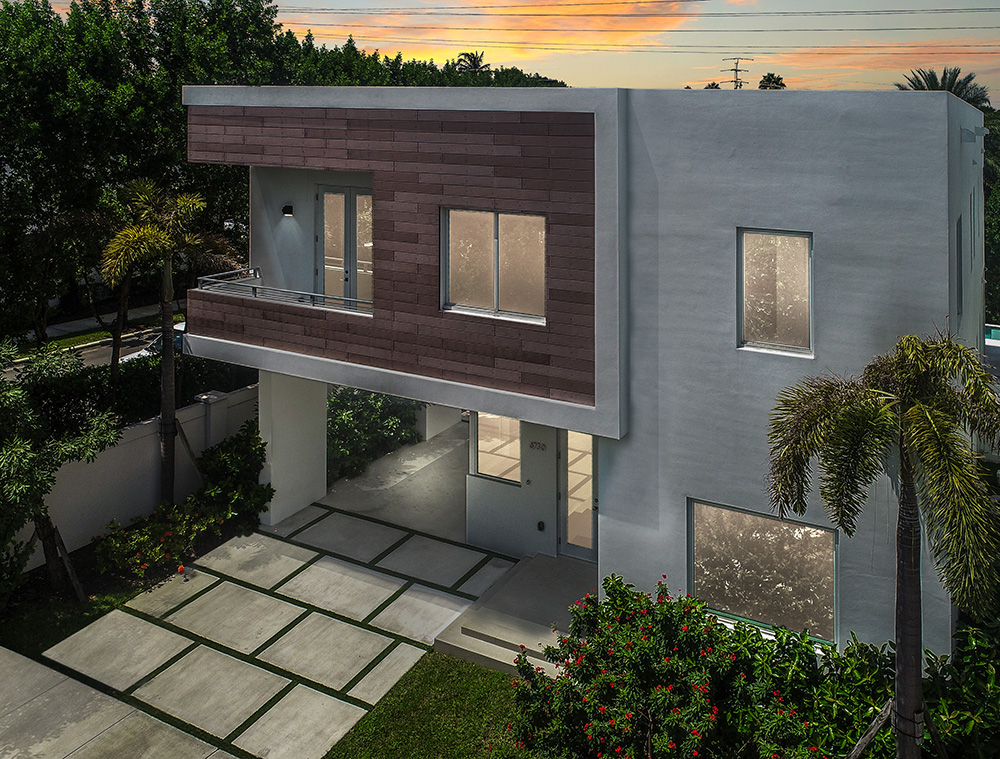 The aftermath of that entire ordeal left me wondering not only how people who don't have the experience in the industry and understanding of the regulations like I do fare in these sorts of circumstances. I have that experience and understanding, but how can we as an industry not only avoid but move past such challenges?
Who Really Controls the Airspace?
Operating a drone for commercial purposes means applying for and receiving a Part 107 license, and also receiving specific permission from the FAA when operating in controlled airspace, just like the airspace that my property resides under. All of this should be considered a baseline when accessing the airspace. The challenges we encountered had nothing to do with any of this though, which is why I wanted to get a better understanding around why certain companies and organizations are seemingly trying to exert authority that is not theirs to define or enforce.
As soon as I got home, I wrote an email to my contact at the HOA and expressed my concerns in writing about the legality of their drone policy. Later that day I received a response basically saying that they were just trying to protect the privacy of the residents and the policy would stay in place. I explained to them that hundreds of legally certified flights operated by FAA-approved pilots (aka, manned aircraft) flew over the community every day and the HOA did nothing about it. Additionally, how FAA-approved pilots access or utilize the airspace over HOA property is not in their purview to define or enforce.
I never heard back from them.
In trying to access how DJI is attempting to control this access, Adam Lisberg, DJI's Corporate Communication Director, North America responded to our request for information with a detailed explanation on how to unlock the mandatory geofencing and a link for DJI customers with an account to do it themselves (https://www.dji.com/flysafe/custom-unlock). He also provided feedback about the specific challenges we encountered.
"We made the process pretty simple," Lisberg told Commercial UAV News. "We staff the unlocking site around the clock, and most requests are approved in much faster than 30 minutes. The use of a CrystalSky monitor shouldn't matter since pilots can get advance unlocking if they plan to fly without an Internet connection. This is helpful for pilots who will fly in remote areas with no Internet or phone service, for example."
That was great to hear, but the fact that the built in geo-fencing limitations of their system are so extensive made me wonder how much DJI wants to control access to the airspace. Is DJI trying to limit the way FAA-approved pilots can enter the airspace, in the same manner that the HOA is seemingly trying to do?
"DJI wholeheartedly agrees that only the FAA can authorize flight in the NAS and we have zealously defended the rights of drone pilots against attempts by other governmental bodies to impose their own flight restrictions," Lisberg continued. "DJI was a founding member of the Network of Drone Enthusiasts, which advocates against local restrictions, and DJI has advocated across the United States to ensure drone pilots have consistent access to the skies. We strongly believe that drone pilots should ultimately be in control of their aircraft and make the decisions on how and where to fly; our geofencing system provides the best possible advice on how to make those decisions."
I was happy to hear that the drone manufacturer agrees that the FAA has sole authority in this matter, and I believe that the HOA not being able to say something similar is due more to ignorance than a genuine desire to control the airspace. As it turned out, the back-and-forth emails between Stevenson and DJI were all addressed to the customer support team, not to [email protected]. That's the email address DJI has specifically created to provide unlocking assistance. Additionally, an upcoming Enterprise version of DJI's Qualified Entities Program will allow trusted professional operators to remove their geofencing, and that capability would have allowed us to avoid the issue entirely.
Utilizing the right email and having the ability to remove geofencing restrictions would and will make a big difference, but the experience nonetheless underscores the specific challenges that drone operators can encounter when trying to legally and safely enter the airspace. How can we as an industry avoid and move past such issues?
Avoiding Airspace Challenges and Redefining Perceptions
For technical challenges when pursuing an FAA-approved drone flight, I'd recommend getting out in front of potential issues as far as possible, and to keep pushing for a resolution even when you seemingly hit a dead end. As Lisberg mentioned, DJI has no interest in authorizing flights in the NAS itself, and the ability to operate as we wanted was actually provided. These sorts of roadblocks don't exist because drone companies are trying to get between the FAA and operators. They exist because something needs to be changed with a system or process, and more often than not, companies like DJI need to be made aware of these roadblocks so they can remove them.
As for challenges with organizations like the HOA, I could have asked for the permission they wanted, even though it's not permission I technically needed. I could have held to that reality when encountered by the security guard, but would that have escalated the situation in a way that created further complications?
While it's always easier to ask forgiveness than it is to get permission, situations where security guards or other authorities don't realize they're out of their jurisdiction when it comes to the airspace can take a turn for the worse very quickly. It's one of the reasons that organizations like the LAFD and other public entities try to be transparent in everything they're doing with drones. As we work to change the perception of drone technology as weapons or war or tools to spy on people, I'd recommend commercial operators of all types do the same with the people and organizations in the places they're flying.
It is not up to equipment manufacturers, cities, states, local governments, homeowner associations or anybody but the FAA to regulate the NAS for both manned and unmanned aircraft. Let's hope that by raising these issues more often, we create an avenue for an open and frank conversation about the rights and obligations of the new breed of aviators who have the same level of responsibility and professionalism as their manned aviation colleagues.