In recognition of Earth Day 2023, Commercial UAV News presents a round-up of recent articles on fuel cell innovations, advances in air transportation, and improved delivery services. The articles showcase the many ways drone technology can be good for the environment.
DroneUp and Doosan Mobility Innovation Testing New Hydrogen Fuel Cell Technology for Drones
In addition to increasing flight time,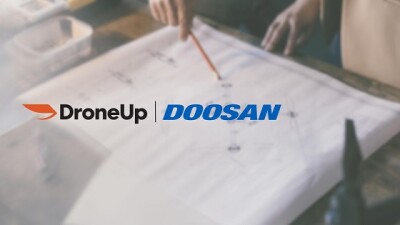 the new hydrogen technology being tested by DroneUp and Doosan also has environmental sustainability benefits. Carbon emissions are reduced to "zero" and the only by-product created from the battery technology is drops of water. As DroneUp scales its commercial drone operation in verticals such as delivery, inspection, commercial real-estate, and more, it is critical to identify new technologies that will help advance that mission.
United Airlines and Archer Announce First Commercial Electric Air Taxi Route In Chicago
A new partnership between Archer and United Airlines to launch the first air taxi route in Chicago could provide a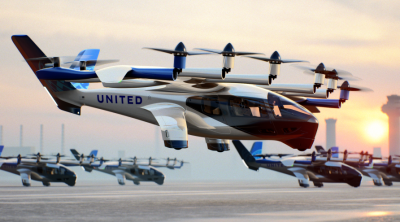 safe, sustainable, low noise, and cost-competitive alternative to ground transportation. Illinois Governor JB Pritzer said, "Here in Illinois, we are taking bold steps to lead the clean revolution—paving the way for a more sustainable future for our state, our nation, and our world … This partnership is just another way that we will achieve our goal of transitioning to 100% clean energy by 2050—all while saving Illinoisans money and creating thousands of good paying jobs in the process."
Hydrogen Power for Delivery Drones: Wingcopter and ZAL GmbH Start Joint Development
Wingcopter, the German developer and operator of delivery drones, and Hamburg-based ZAL Center of Applied

Aeronautical Research GmbH announced a development partnership to explore the potential of green hydrogen to power Wingcopter's drones, which are already purely electric, and develop a sustainable, hydrogen-based propulsion system. The propulsion system will later be produced by Wingcopter itself and installed in its delivery drones.
Solving the Last Mile Delivery Conundrum in the Middle East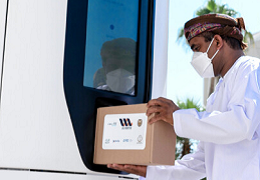 A study by Oman-based UVL Robotics on last-mile drone deliveries found that all-electric drone-based solutions are greener than land-based alternatives in many ways. For example, there is no idling at loading/unloading, and there are no rubber particles that pollute the air, leading to a 30-50% reduction in CO2 emissions.
Royal Mail Expands its Drone Fleet and Drone Mail Delivery Routes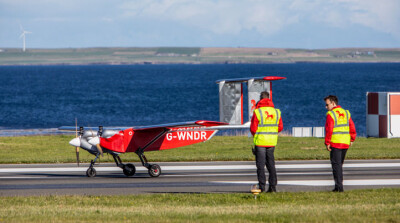 As part of the UK Royal Mail's expansion of drone delivery mail routes, the service is using alternative fuel vehicles, such as drones. This move demonstrates its commitment to reducing emissions associated with its operation and delivering a cleaner future.