Advanced Air Mobility (AAM) is a topic that's been of major interest of late, with reports that explore the foundational elements of these ecosystems and forecasts that place the value of the technology in the billions. The airspace of the future will be defined by AAM ecosystems that allow small drones, large drones and even passenger airplanes to operate simultaneously in the same spaces. What will it mean for these ecosystems to come together in terms of technology and regulation though? Will individual cities have a role in this process? And how can we ensure that all of these aircraft are collectively operating in an even safer manner than they are currently?
That's just a baseline of the questions and talking points that will define the Aerial Cities event, set to take place November 17th – 18th in Bern, Switzerland. An invitation-only VIP event for aviation-focused decision-makers in Europe, the event is purposefully exclusive to ensure that the right connections are made between these stakeholders. Being able to facilitate these connections in a new and necessary way drove the creation of the event which the DroneTalks team is organizing.
"We are proud to announce the birth of Aerial Cities to explore the relationship between cities and the new actors in the urban landscape: drones and advanced air mobility," said Lorenzo Murzilli, Co-founder of DroneTalks and the CEO & Founder of Murzilli Consuling. "This conversation is long overdue, as we need to start designing products and city infrastructure that are compatible, socially acceptable and genuinely sustainable."
There are two ways to attend the event. One is as a sponsor, and the DroneTalks team encourages potential sponsors to register early as those slots are limited. Aerial Cities Board Members can also recommend attendees, and the lineup they've put together features stakeholders from all across the industry. This variety highlights the types of conversations and discussions that are set to be featured across the event, all of which will not be singularly focused on any one system, stakeholder or technology.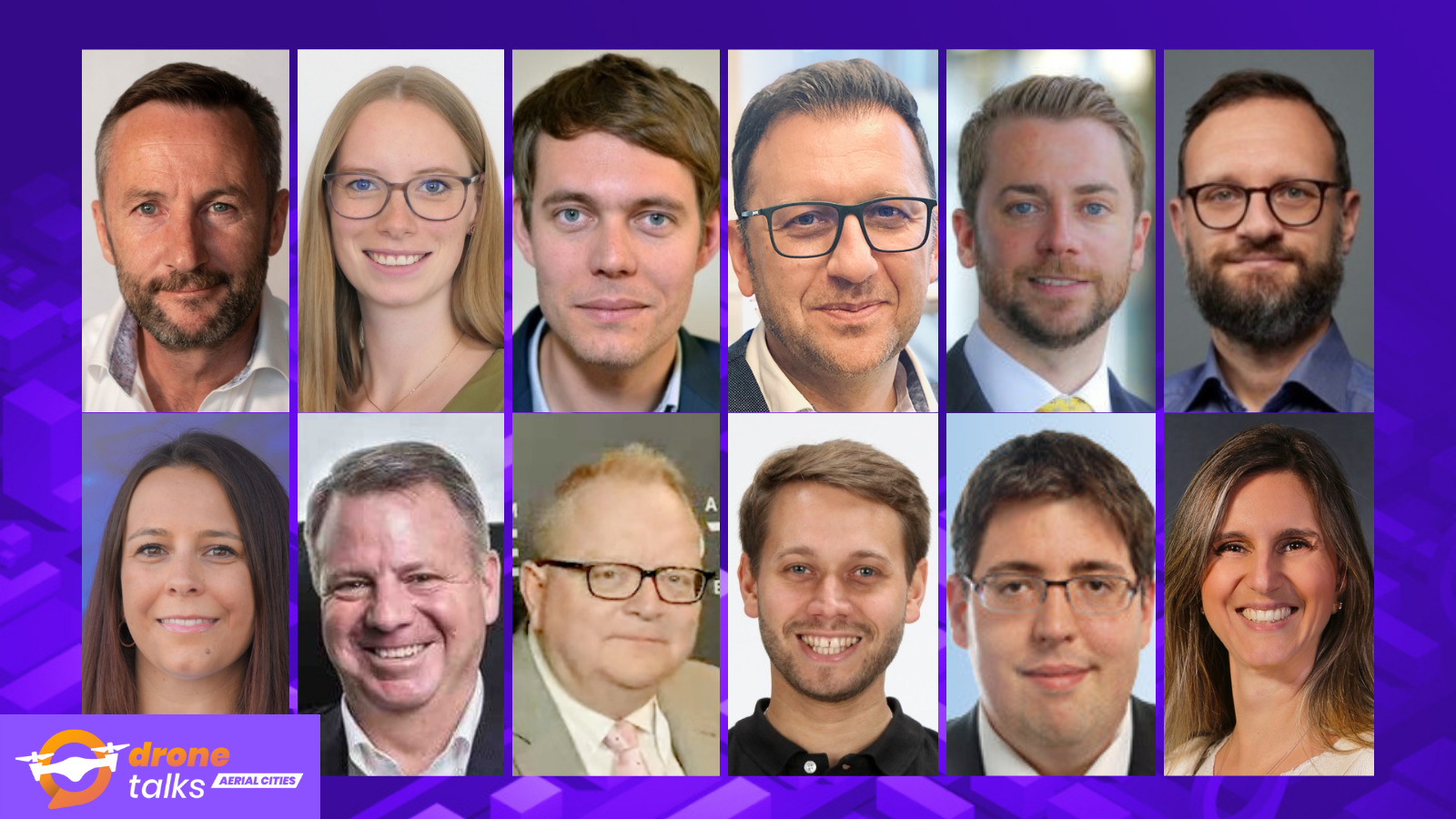 "When establishing a new market we cannot just concentrate on a single piece of it like the technology, for example," said Mareike Noack, Market Segment Manager of UAM at Henkel. "It needs the holistic view and the input of all educated stakeholders. The cities with their infrastructure and regulators are the empowering piece of this emerging market. People will come together at this event to learn about the challenges and views from all angles to stand on one foundation and create a fitting solution that turns dreams into reality."
One of the challenges with exploring options and opportunities with AAM technology is the sheer amount of stakeholders that need to be involved. That's why the holistic view that Noack mentioned is essential but also complicated. However, just getting the right people in the same room isn't even enough as next steps and action items need to be viewed through the prism of how to best move forward. Luckily, the Aerial Cities event is set to explore such details from that very perspective.
"Cities and regions are at the center of the imperative for co-creation initiatives and practices across sectors and disciplines," said Vassilis Agouridas, Leader of the UIC2 (UAM Initiative, EU-SmartCities) and Chairman of the UAM Committee (ASD Europe). "The role of cities and regions as catalysts for societal engagement of drones and AAM industries, engagement and collaborations are crucial!"
It's easy to get caught up in the hype and potential associated with AAM technology and solutions, but that's part of the reason that stakeholders on every side of the conversation need to come together at events like Aerial Cities to better understand all of the distinct opportunities and challenges that needed to be assessed, as well as the best way to communicate the eventual societal value that it represents. Public acceptance is still a critical area of importance, which means that city stakeholders need to understand the impact of the technology today, helping everyone to see what it can do at scale.
"Drone applications cannot be scaled in a void," said Glen Lynch, CEO, Volatus Aerospace Corp. "Much, if not all, of the work we do requires collaboration with cities, government agencies, and the public. Without everyone working in harmony toward the same goal, these projects would literally not get off the ground. This is why I see participating in the Aerial Cities Event and being a member of its Advisory Board as a vital step for the future success of drone technology—it brings key stakeholders together to discuss what needs to happen to bring about meaningful solutions."
AAM and Drone decision-makers, airport representatives as well as city officials are set to be at the Aerial Cities event to explore how these solutions can come together in the present to unlock unquestionable value in the future. To learn more about the Aerial Cities event, click here.