For a long time, excitement and potential drove the commercial drone industry in a way that could literally be calculated. Countless reports talked up the billions of dollars that commercial drone technology represented, but whether it was the $82 billion estimated by AUVSI or the $127 billion that PwC predicted, the hype associated with drones was mostly irrelevant to the actual users that wanted to adopt the technology to create value. Plenty have done just that in very defined ways over the past few years, but just as the drone industry was in the midst of fully transitioning from hype to reality, COVID-19 changed the paradigm.
As literal social distancing tools, the pandemic highlighted how drones could be utilized in ways that were never envisioned but nonetheless created real value. However, those new opportunities have been complicated by misconceptions that predate the pandemic. Additionally, the regulatory challenges with legally taking a drone into the sky that users have to sort through are just as relevant now as they were in the midst of that hype cycle. What has this evolution of the commercial drone industry meant to the people that are working to define the value of the technology in the present and future?
That very topic is a focus of numerous conference sessions at the upcoming Commercial UAV Expo, where professionals from across the space will come together for what is now recognized as the world's largest show for professionals integrating commercial drone technology. In preparation of the event, we connected with numerous experts across the space to capture their insights around how expectations associated with the technology will impact the market in the short and long term.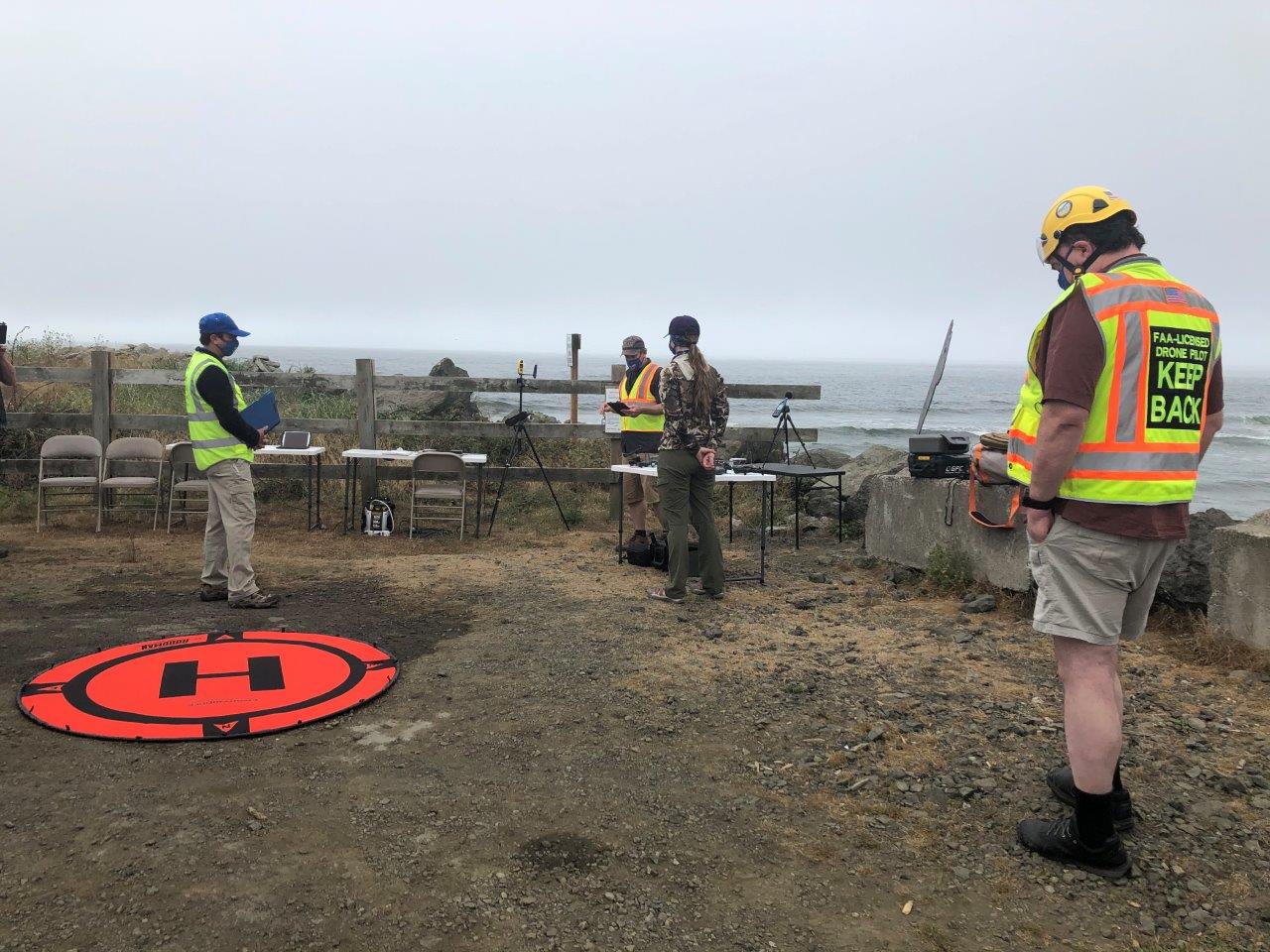 Fully Defining the Opportunities of Drone Technology
The ROI of drone technology has mostly been defined in terms of being able to perform a given task in faster, cheaper or safer ways. Creating these types of efficiencies is still top of mind, but the pandemic has repositioned how various organizations define this value when it comes to their "new normal." This concept can be understood both in terms of how an organization might approach the adoption of new tools like drones but also in terms of how they're addressing the new realities of the labor market.
"Being locked down opened up quite a few eyes relative to what the future could be using unmanned systems," said Greg Lary, Senior Director of Business Development at AeroVironment. "The COVID-19 pandemic delayed deployment of new technologies perhaps 2-3 years as commercial markets retracted due to significant uncertainty and company costs escalated. In my view, as markets started recovering more rapidly than expected, the subsequent labor shortages and scar tissue from mounting losses has caused companies to rethink their deployment strategies of UAVs. It's going to depend on company-specific use cases, but greater efficiency and cost effectiveness are present in some of the conversations I've had recently."
Beyond the efficiencies that can result from changes to established processes, the rapid fusion of application specific software, mission-specific sensors, Artificial Intelligence (AI) and Machine Learning capabilities are driving completely new conversations around efficiency and effectiveness. Those opportunities look different across various sectors, but it's important to define what they do and will look like for specific professionals.
Thankfully, many of these specifics have been defined in a way that goes beyond the hype of the early years of the technology or how things have changed as a result of COVID-19. These sector-specific applications are connected to answers that drones can provide when utilized in the right way.
"One of the major areas we've been waiting to grow is the use in public safety, particularly by the fire services," said David Thirtyacre, Chair of the Department of Flight at Embry-Riddle's Worldwide Campus. "The thermal technology has matured to the level that excellent sensors are now available at a reasonable cost (e.g., Mavic Enterprise Advanced, Anafi USA, Evo II Thermal). The ability to identify hot spots, direct water, find missing persons, and keep track of firefighters is a game changer. As always, the key is professionally trained personnel."
Thirtyacre mentioned how that kind of training and expertise extends across industries, especially since bringing the right drone at the right time can literally save a life or identify an issue before it becomes a problem. Those differences have defined the realities and misconceptions that continue to impact what it means for the drone industry as a whole to evolve in a positive way.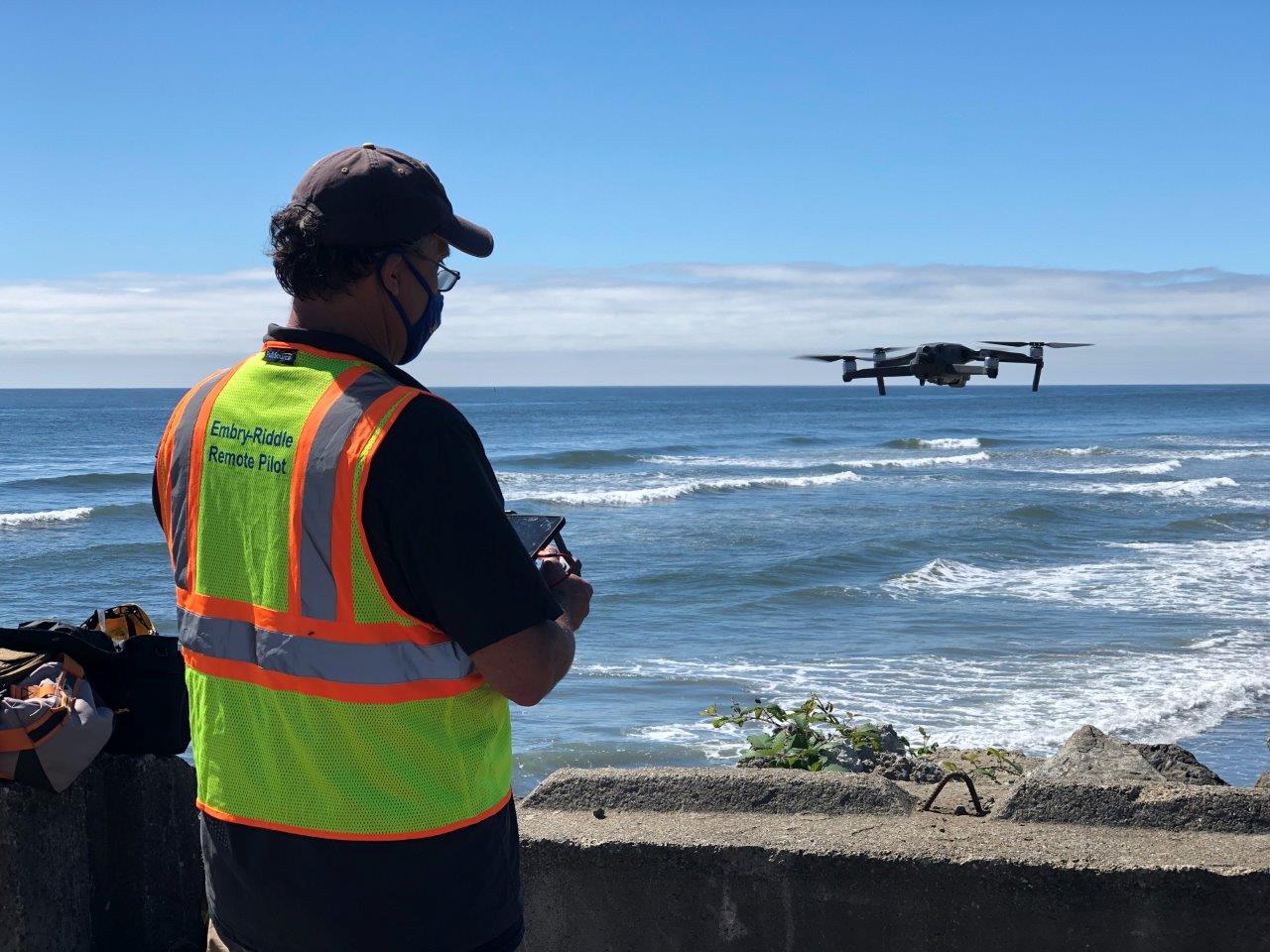 Market Realities and Misconceptions
Underlying much of the hype that drove the initial interest in drone technology was the concept of a drone being able to do just about anything. They were positioned as the solution to any problem that could change entire workflows for the better. The reality is that operators and organizations need to have a much more specific understanding of the problem they want to solve with a drone. Even with that better understanding, operators and organizations still struggle with exactly how the technology can create value for their need.
"The greatest misconception that we see on a regular basis is the false expectation that it's easy to achieve high accuracy mapping with the purchase of a drone," said Michael Singer, CEO of DroneView Technologies. "To use a drone effectively to derive survey grade mapping products takes numerous skills ranging from drone piloting, survey expertise for ground control placement and measurement, photogrammetric processing, LiDAR processing, CAD expertise to name just a few. Despite the many great advances with drone technology and automated drone flight to date there is no 'easy button' when it comes to achieving high accuracy mapping products."
Accuracy has been and continues to be a product-driven requirement, which means the people making these types of decisions have to actively consider how drone technology is going better define those requirements. The endeavor to do so connects with another misconception about the technology when it comes to drones eliminating certain jobs, which is not what's been happening. Dull, dirty and dangerous tasks can be approached in a completely different manner with this technology, freeing up resources to expand their capabilities and cultivate employment opportunities.
The desire to utilize and leverage these capabilities and opportunities can create their own challenges though. Regulation around operating a drone for non-model purposes has come a long way since Section 333 Exemptions. The FAA has made great efforts to create a safe framework for commercial drone use in the United States. However, permission with being able to operate within this framework is different from doing so in a responsible way.
"One of the most challenging misconceptions we see is around someone passing their Part 107 and thinking that gives them everything they need to fly,'" said Thirtyacre. "The truth is that passing the test is a ridiculously low bar and says nothing about the pilot. Just like manned flight, experience and constant learning is the only way to become proficient. Through the Trusted Operator Program (TOP), we find that almost all Part 107 pilots lack skill and knowledge in several areas that we work on with them throughout the course."
That lack of understanding is connected to how things have and continue to change with regulation and what it means to legally take to the sky. The evolution of the commercial drone market has been directly impacted by FAA regulation but what do those changes mean to the present and future of the industry?
The Role of FAA Regulation
Going back to the very first edition of the Commercial UAV Expo, FAA regulation was top of mind for everyone. That focus on regulation extends back much further, with many technology advocates expressing their frustration with the FAA not moving fast enough and stifling the market. The reality is that there are and continue to be many other airspace factors for the agency and for operators to consider.
"It has taken longer to get where we are with drone regulation than some might have liked but it's necessary to establish order and manage the potential chaos that could come from an uncontrolled air space," Lary mentioned. "The U.S. National Air Space is one of the safest and most efficient air spaces in the world. The FAA is all about safety and their BVLOS ARC effort, along with Detect and Avoid and Remote ID, is certainly a step in the right direction. As a private pilot and frequent traveler, I really want them to get it right."
The implementation of the FAA's Part 107 drone pilot licensing in 2016 opened up numerous commercially viable uses for drone technology. Those opportunities have created value in defined ways, with operators and organizations of all types quantifying what it means for them to use drones to perform tasks in faster, cheaper or safer ways. Upcoming changes with Remote ID will further define these opportunities and open up new ones.
Figuring out exactly what they'll look like remains a top priority for operators and organizations, especially since many believe the true value of technology won't be realized until BVLOS operations can be opened up at scale. Those details are top of mind for everyone in the industry.
"Over time we expect to see the FAA continue to amend the regulation of drones for use by a certain class of responsible professional drone operators that will allow for expanded drone operations beyond visual line of sight, drone delivery, autonomous drone operations ("drone in a box"), etc.," said Singer. "The commercial drone industry has come a long way in just five years and we believe that there are lots of viable 'runways' for expanded, safe use in the future."
Those future uses are connected to excitement that Thirtyacre expressed as part of their BVLOS waiver that enables remote split operations. For Singer, the continued adoption of high quality UAV LiDAR sensors, complementing image sensors, will enhance the creation of high accuracy mapping products in ways that will create value for his customers. For Lary, the regulatory and technology changes that are fueling AeroVironment's work with customers and partners are set to chart the company's future in a big way.
Government regulations, privacy concerns, and type-certification costs will continue to impact the evolution of the commercial drone industry in ways that create opportunities but also cultivate misconceptions. That reality will enable operators to create value in the present and future, although doing so will continue to be a matter of approaching the technology as a useful tool rather than an all-encompassing solution.
All of these experts work with Skyward, A Verizon company, whose solution will be on display during the Commercial UAV Expo, set to take place September 7-9 in Las Vegas.