We've already featured the many ways in which the Global UTM Association (GUTMA) is working to unlock the full value of connectivity in drones by the telecommunications industry. Those efforts are ongoing and ultimately about creating connectivity with and between ecosystems so that drones and other vehicles can safely redefine expectations of the airspace. At Amsterdam Drone Week 2019, GUTMA and the GSMA announced a collaboration to take these efforts to a completely new level.
The GSMA represents the interests of mobile operators worldwide, uniting more than 750 operators with almost 400 companies in the broader mobile ecosystem, including handset and device makers, software companies, equipment providers and internet companies, as well as organisations in adjacent industry sectors. As the organiser of numerous global events, including Mobile World Congress, its created places where stakeholders from across the mobile world can come together to discuss how innovations in connectivity can enable a better future.
Those discussions are set to become that much more specific thanks to the collaboration between GUTMA and the GSMA that was announced at Amsterdam Drone Week. The two organisations have agreed to work more closely together to explore the challenges, logistics and opportunities related to aerial connectivity that could see a series of recommendations that lead to the creation of new standards around the world. Numerous benefits and developments are set to come out of this collaboration.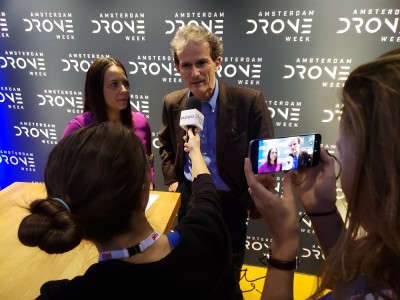 "Our efforts are really about building bridges to enable innovation," said Simon Johnson, Acting General Secretary of GUTMA. "There are countless opportunities that we can create which will all come out of the different models and mindsets that are at the center of each organisation. This collaboration will see us explore questions relating to the future of aviation, how mobile networks all over the world are being used, what it can mean to set new expectations of connectivity from mobile networks and much more. We're looking forward to defining a vision around how mobile networks can be utilized to define expectations of connectivity and aviation."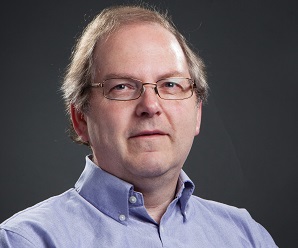 "We have the potential to develop many new life enhancing applications by unlocking the full value of connectivity in drones," said Graham Trickey, Head of IoT at GSMA. "But this will take bringing together the aviation and telecoms industry to facilitate discussion, resolve issues and set a clear pathway to achieving shared goals. The GSMA's expertise is in enabling the advancement of industry through collaboration and standards-setting for the interests of consumers and businesses."
Following the first edition of GUTMA's Connected Skies conference in Portland (OR), GUTMA has already announced a follow-on event to take place at MWC 2020 in Barcelona. This event will bring different stakeholders together from across the telecommunications and unmanned aviation industries.
It's an important development for the drone industry, as talk about what it means to safely integrate UAS into airspace systems has been ongoing, while UTM ecosystems are set to become more robust and feature-rich in the coming years. Thanks to tighter collaboration between organisations like GUTMA and the GSMA, definitions around the aerial connectivity that is needed to enable those integrations and ecosystems will come together much sooner.
You can learn more about GUTMA and the GSMA by visiting their sites.