Much has happened this year to disrupt the market share of DJI in America, the biggest being its addition to the U.S. Government's Entity List. Since then, American drone companies, like Skydio, Auterion, and Parrot, have been ramping up their efforts to level the playing field of the drone market in America. The newest addition to this list is Skyfish, an American drone company based out of Missoula Montana.
Emerging from a lengthy stint in stealth mode, Skyfish may be the newest American competitor, but its years in R&D, its full autonomous drone technology stack, its ability to support a variety of payloads, and its close partnership with Sony® positions it as a sophisticated and fully formed, engineering-grade alternative for commercial operations. It is already making a difference in several industry sectors including energy and utilities.
"Having worked in the wireless infrastructure space for over 25 years and with many drone providers making 3D reality models, I can whole-heartedly say that Skyfish creates the best, most spectacular and precise reality model for cellular tower inspection and measurement in the industry," said Chris Moccia, CEO of Solusia. "Skyfish has built a solution specifically for cell towers that is engineering grade and able be trusted for mount mapping and other engineering workflows that require highly precise aerial data."
Skyfish currently offers two models, the Skyfish M4 and the Skyfish M6. Both platforms support a variety of payloads, including Lidar, methane detection, thermal, electro-optical, and custom payloads. This is an incredibly important feature for a number of industry verticals who need versatility in payloads, depending on the job.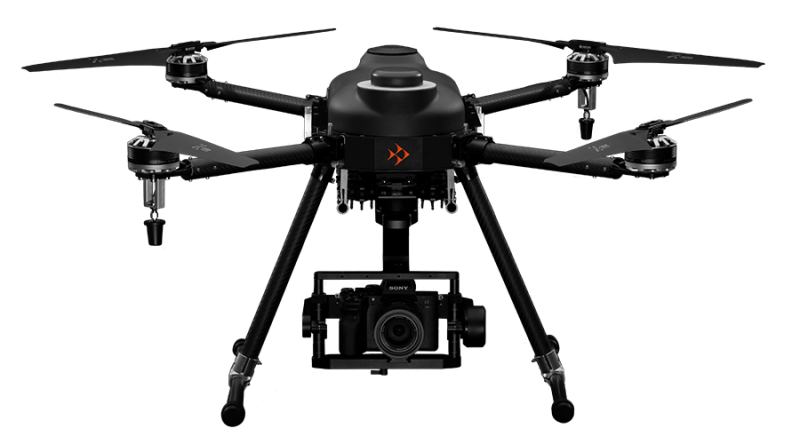 The M4 is designed specifically for photogrammetry and high-fidelity 3D reality models for engineering-grade inspection and measurement of critical infrastructure, specializing in cell towers, energy and utilities, and transportation and infrastructure sectors. The M6 drone is designed for heavier payloads and "environment-aware robotic interactions." It can carry 12 pounds for over 30 minutes and can be triggered BVLOS up to 5 miles away—a capability that has a lot of potential for the future as regulations open up.
One of the challenges when selecting a new drone is how easily that drone can integrate with software and current workflows. The more work involved in integrating the drone, the harder and more expensive that process can be. This is why Skyfish has developed almost everything in-house and formed strategic partnerships with industry leading companies, like Sony and Bentley Systems, to ensure that everything can work together seamlessly.
"We've designed a state-of-the-art drone system for inspecting and scanning cell towers, and with our partner, Bentley Systems, we produce the best 3D reality model results in the world today," said Dr. Orest Pilskalns, CEO of Skyfish. "We've developed an advanced autonomous drone technology stack. Skyfish manufactures our own onboard computer, remote controller, carbon composite airframes, battery charging system, RTK base station, flight planning and navigation software, 3D modeling, mapping, and data analytics software. We support industry standard sensors, cameras, RTK kits, and radios. And we have unique data processing, mapping, and 3D modeling capabilities. We are experts in the UAV industry and have the ingenuity and engineering talent to bring customers' commercial drone requirements to life."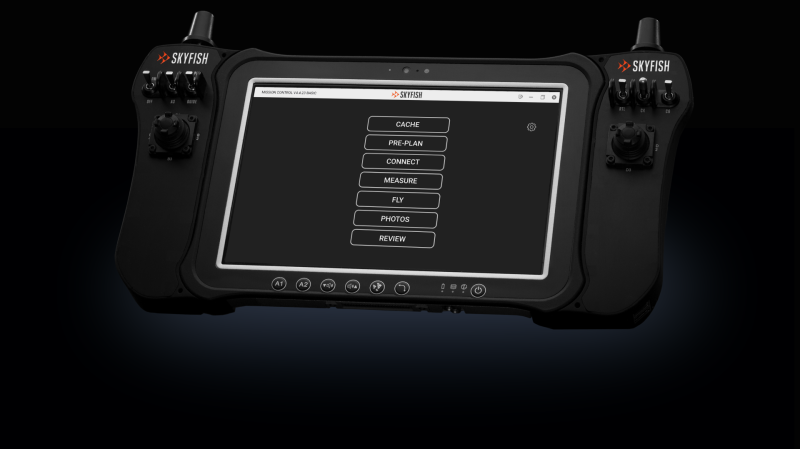 This level of integration and synergy makes it easier to incorporate everything into workflows and processes and positions it well to hit the ground running in the commercial drone industry.
To learn more about Skyfish, visit their website here.