Back in February, Commercial UAV News connected with Kevin Sartori, Co-Founder of Auterion, to discuss the benefits of their open source software platforms for the drone industry. Open source has enabled the best contributors in the space to collaborate on building out standardized, high-quality, and secure software. With this approach, Auterion's operating system (OS) has provided operators with the same look and feel across multiple platforms and drone systems.
Later in the year, in a conversation with Lorenz Meier, co-founder and CEO of Auterion, he discussed how Auterion was taking that functionality and accessibility to Auterion's platform to the next level with the introduction of the Skynode. The Skynode was introduced as a fully integrated and connected family of drone avionics modules that enabled any drone platform or drone OEM to not only integrate even more seamlessly into its Auterion Enterprise PX4 software and Auterion Mission Control, but also maintain 4G LTE connectivity to enable online workflows, autonomy, mission planning, and more.
With the announcement of the release of the Astro, Auterion is demonstrating what their platform can do for the commercial drone enterprise when in partnership with top performing drone manufacturers and payload providers. By joining forces with Freefly, a company that has been developing drone hardware systems for the industry for the last decade, Auterion is set to enable the enterprise in new and exciting ways.
"The release of Astro is the culmination of more than a decade of work to make open source the default in the commercial drone industry," stated Meier in a recent press release. "Auterion Enterprise PX4 is giving businesses a trusted, known base and better integrations than any of the proprietary alternatives."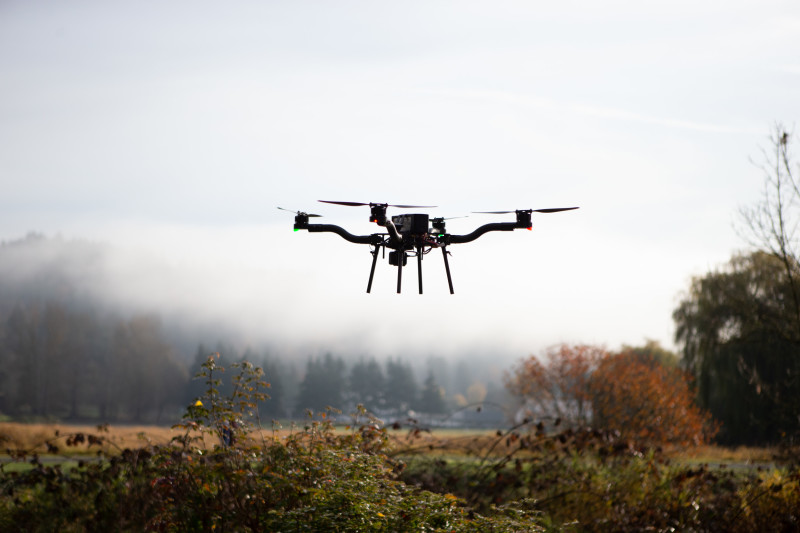 The Astro can maintain a 30-minute flight time with a 2lb payload; has over nine payload options, including the industry-leading Sony A7R4; and is weather sealed and is compact enough to fold into a backpack. Because it is based off of the Auterion Skynode reference design and runs off of the Auterion Enterprise PX4 software, the Astro also provides predictive maintenance, geotagging, and 4G LTE connectivity, which enables remote online workflows for further streamlining of enterprise processes and data collection.
"Working with Auterion allowed us to deliver even more than we originally planned," stated Tabb Firchau, CEO of Freefly. "The open architecture and collaborative nature at Auterion enabled several key pivots during the product development process, ultimately landing on a product that is more flexible, efficient, and ultra-adaptable."
With the added backing of Auterion's fleet management software, mission control, and SDK for enterprise developers, the Astro provides functionality and versatility in a similar size and weight class as the M200 DJI class drone—giving the industry-standard enterprise drone platform a run for its money.
The Astro is now available for pre-order with first units shipping in Q4 of 2020 and further information about the platform can be found here and here.
If you would like to learn more about Auterion you can visit their virtual booth at Commercial UAV Expo Americas until October 18th, 2020 where you can connect with the team or check out additional content such as a keynote from Co-Founder Lorenz Meier, in-depth presentations on how Auterion is working in inspections and mapping, and how Auterion is enabling enterprise developers.