With the Department of the Interior grounding the majority of its drone operations, the industry is starting to see the emergence of American-based companies looking to provide solutions to the government sector. Although many of these solutions are focused on providing American-made drones, this all came about from an awareness that drones were starting to collect sensitive data and that required better and more secure drone systems. As a result, there has been an increased demand for secure software, like the open-source platform offered by Auterion.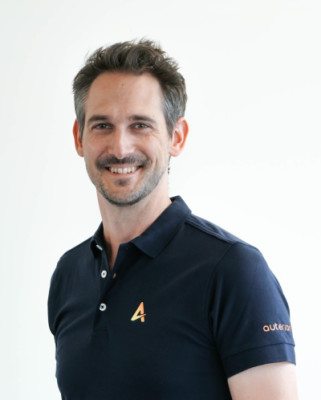 "As the industry matures, there has been more sensitivity around data protection, privacy, and movement," explained Kevin Sartori, Co-Founder of Auterion. "This has created completely new players in the market who are focusing on the operating software on the drone like ours. Because the base code is open, we are able to show the end user that data is kept safe—there is no backdoor. This transparency and openness have built a level of trust with our customers."
Sartori went on to explain that open source is an R&D model that enables contributors across the industry to collaborate on standard non-differentiating features and issues, such as payload integration and basic flight control. Open source enables industries to get the baseline requirements (the cost of play) out of the way so that individual companies can refocus their efforts on aspects of their product that will add value and differentiation, like UX/UI, efficiencies and new features.
Because developing these programs can involve millions of lines of code, this also enables the market to develop much faster than if multiple companies and universities chose to work on these issues separately.
"Having that code open sourced allows different companies to work together on the best standard solution," Sartori added. "Instead of companies pushing their own solution as the best, because the code is visible and not owned by anyone, companies can decide what the best approach is to solve a given problem and collaborate. You can argue that the best solution wins because the system is meritocratic. This allows the industry to align more easily on global standards."
The ability of Auterion to leverage that open source code to build a secure and reliable operating system and find that best solution has clearly paid off in both the government and civilian sectors.
Auterion's on-going partnership with Quantum Systems has led to the development of two new government-sector drones, the Vector and Scorpion. Although these drones are primarily designed to serve Defense and Security use cases, by design, Auterion's OS provides operators with a similar functionality and feel that they would expect to have when flying any of their OS equipped drones.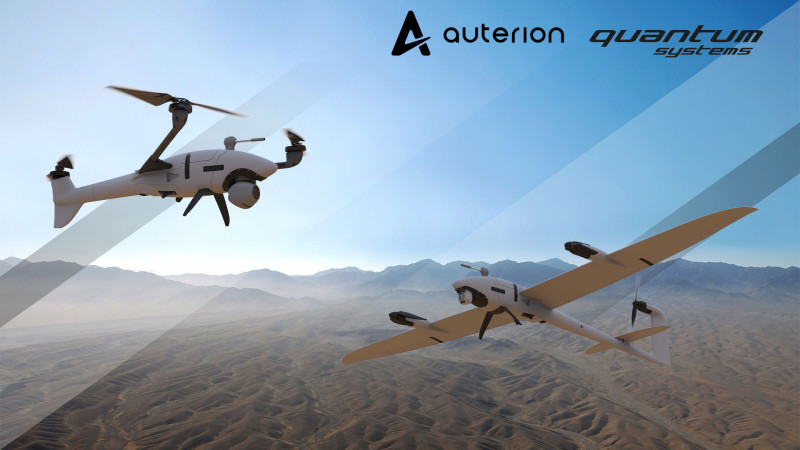 "The major advantage as a carrier is that we're able to offer freedom of choice to the end user," stated Sartori. "Our operating system runs on several drones, but it is this software platform that actually defines your workflow. Whether you are flying a commercial drone or one used for the government, what you actually care about is that your workflow stays the same, the pilot training stays the same, and that your ground station and pilot interface is the same no matter what vehicle or payload you are using. That is the value we can offer with Auterion."
Because these two sectors operate under different objectives, having an operating system that can serve both sectors also requires a deep understanding of what they both require in terms of performance, security, and other KPIs. Auterion's experience with both sectors has given Sartori a unique understanding of the challenges that working within both civilian and government sectors present.
"We primarily develop our operating system for commercial use cases," Sartori pointed out. "When working with the U.S. government some regulations are easier to meet, for example, they often fly within restricted airspace, they can close that airspace and pretty much operate freely. But other requirements are stricter. There are additional security related steps that need to happen, for example, datalinks need to be encrypted and then certified, and information captured by the drone also needs to be encrypted so that you can't just open up the drone and extract data from it."
Sartori has also witnessed how these sectors have the potential to influence and impact the other.
"The cross pollination of technologies goes both ways," said Sartori. "The push for better consumer good products like smartphones, which are basically the key components of a drone system as well as the drone, are trickling down to government use case. On the other hand, I think the government is still in the lead with operators who manage larger fleets. The requirements for operating those large fleets from training for pilots, recharging batteries, inventory management, and maintenance are completely different from a smaller company deploying 10 plus drones. I hope that we can start teaching the commercial side on how to deal with that kind of complexity."
In the end, Auterion's success with both government and civilian sectors is the result of their ability to provide end users with an agile, consistent product that can transition from inspecting powerlines to performing complex surveillance and reconnaissance operations, while providing the security and performance to meet rigorous government standards.