Founded in 2016, Aquiline Drones is a privately held company that is focused on manufacturing UAVs and providing full-service, on-demand drone services and solutions in the United States. Aquiline Drones distinguishes itself by its aviation-based approach to safety, compliance and standardization relating primarily to manufacturing and operations. With strong technical resources in-house, Aquiline Drones is poised to lead the evolution from automation to autonomy and has spent the last three years carefully incubating its technology, deployment strategies and business concepts.
"We spent about three and a half years in incubation, vetting the industry on a global scale, identifying and amassing the requisite resources to put the operation together, but also identifying the key entry points to the industry that would allow us to have a forceful and sustainable market entrance," stated Barry Alexander, CEO of Aquiline Drones and a former airline pilot. "Aquiline Drones has successfully completed its first-year post incubation period and has forged key relationships with industry innovators and suppliers for future growth."
Alexander has made a point to describe Aquiline Drones as an aviation-centric and progressive American drone enterprise rather than a drone startup, a distinction he believes is vital to the industry if it is to be fully integrated into the National Airspace System.
"A key thing to remember is that drones are not gadgetry, but aircraft, and if we want to gain the public's trust, we must ensure safety first," said Alexander. "Collectively, we bring 300-plus years of aviation knowledge and experience to the forefront of this burgeoning industry. We are made up of business professionals, fellow airline pilots, aerospace and software engineers, distinguished military personnel—including retired Air Force Generals—algorithmic mathematicians, and other technologists. We pride ourselves in advocating safety first under the strict auspices of The Federal Aviation Administration (FAA)."
Fueled by the recent American Security Drone Act of 2019, which banned the federal procurement of foreign drones and other unmanned aerial systems, Alexander believes the timing is right for Aquiline Drones to move ahead with its plan, which includes building its own drones in the USA.
"Besides providing advanced drone solutions in manufacturing and OEM services, an aviation-inspired Real-time Operating System (RTOS), as well as a robust and modular aviation cloud—Aquiline Drone Cloud (ADC) division," announced Alexander. "We are also finalizing the purchase of a small airline making us one of four drone airline companies in the US operating under a FAA 135 Air Carrier Certificate."
This acquisition puts Aquiline Drones among a notable group of companies operating under an FAA 135 Air Carrier Certificate, which includes Amazon Prime Air, UPS and Google's Alphabet Wing. This is no small feat and speaks to the level of commitment Aquiline Drones has to the industry and to its crowdfunded stakeholders comprised chiefly of US airline pilots. Alexander believes this is a crucial step toward achieving the company's goals – being endorsed and supported by the wider US aviation industry, primarily its pilots.
"Obtaining this certificate will provide added leverage in achieving crucial waivers to perform complex and highly uncommon drone operations," explained Alexander. "This involves authorization in piloting unmanned aircraft for out-of-sight navigation and operation, having definitive processes and accountable executives with specific responsibilities related to overall flight and ground safety, and compliance and standard operating practices."
This certificate enables Aquiline Drones to more easily obtain authorizations for operations such as out-of-sight navigation and operation—an integral element toward his ambitious goal of developing a fully automated drone-on-demand service, which is set to deploy later this year.
The service will enable customers to preorder drone services via a mobile app, similar to the way you would call for an Uber.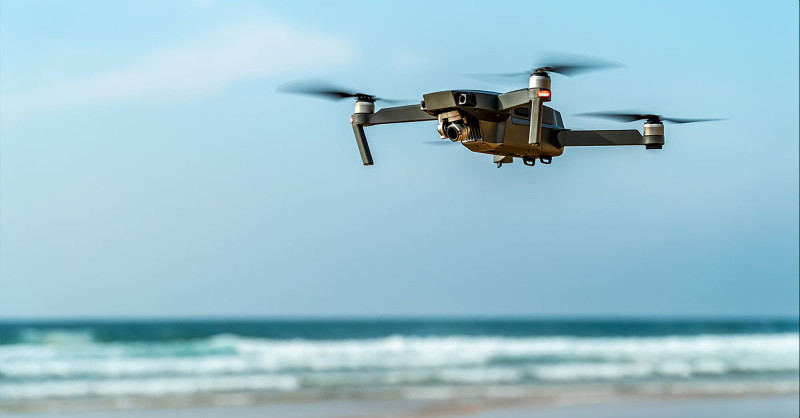 "In the future, the service will allow users to control a drone through voice command," explained Alexander. "Imagine tasking a drone via an app to record your child's baseball game because you are unable to attend. We envision a world in which humans and drones operate in harmony, using real-time control, autonomy, and analytics to reduce costs, maximize ROI, and create new business value."
The full realization of this vision may take a while with the current regulatory environment, but Aquiline Drones is already making tangible strides in this direction. Recently, the company announced a partnership with VyrtX, an advanced logistics-technology firm, to create an innovative and life-saving medical delivery service for human organs and tissues using unmanned aerial vehicles (UAVs)/drones.
"To our knowledge, no other symbiotic relationship exists in the current marketplace between a proprietary organ transport technology platform and a progressive UAV enterprise," said Alexander. "We believe that this strategic partnership is a significant step in setting the gold standard in organ delivery services globally. This partnership also underscores Aquiline Drone's promise to safely integrate drones into society and help realize true benefits to humanity. In this case, saving countless lives! Emergency response services such as organ and pharmaceutical transport should be the catalyst or justification for UAV medical corridor approvals and establishment across the US."
As one of only four drone companies in the United States to own and operate under an FAA 135 Air Carrier Certificate, Aquiline Drones is uniquely positioned to offer the operational flexibility to facilitate approvals and exemptions on non-traditional, augmented and unique UAV operations of the future in America. Operations like their VyrtX collaboration and their drone-on-demand service.