XPONENTIAL is a great place to learn about drone innovations that have the potential to redefine workflows. It's always exciting to wander the exhibit floor to discover entirely new people and products, but one company that was showcasing their solutions at XPONENTIAL 2022 isn't new. However, what the Freefly team had to say about who is using their products to redefine industrial workflows was especially eye-opening.
Freefly Systems Inc. is a name that should be familiar to everyone on account of how their drones have been used by photographers, videographers and many other professionals across the media & entertainment landscape. Their products were designed for aerial cinematography and came to be relied on as filmmaking tools by some of the biggest names in the industry. That said, recent news about the Freefly Systems Alta X UAS being approved as a trusted drone platform as part of the DoD's Blue sUAS 2.0 program highlights that cinematographers are no longer the only people using the technology. In fact, according to Freefly Systems CEO Matt Isenbarger, the Alta X's reputation as the world's toughest drone has enabled it to be embraced by professionals in very different industries.
"Alta X has numerous customers in the lidar space," Isenbarger said. "It's become the choice for large lidar survey. One of the reasons that industrial professionals have come to embrace our drone is because of how reliable it is, which comes from the fact that we cut our teeth in the high-end cinematography space. Cinematographers on big-budget productions can only use products they know are going to work and that same sense of reliability translated well to the industrial space."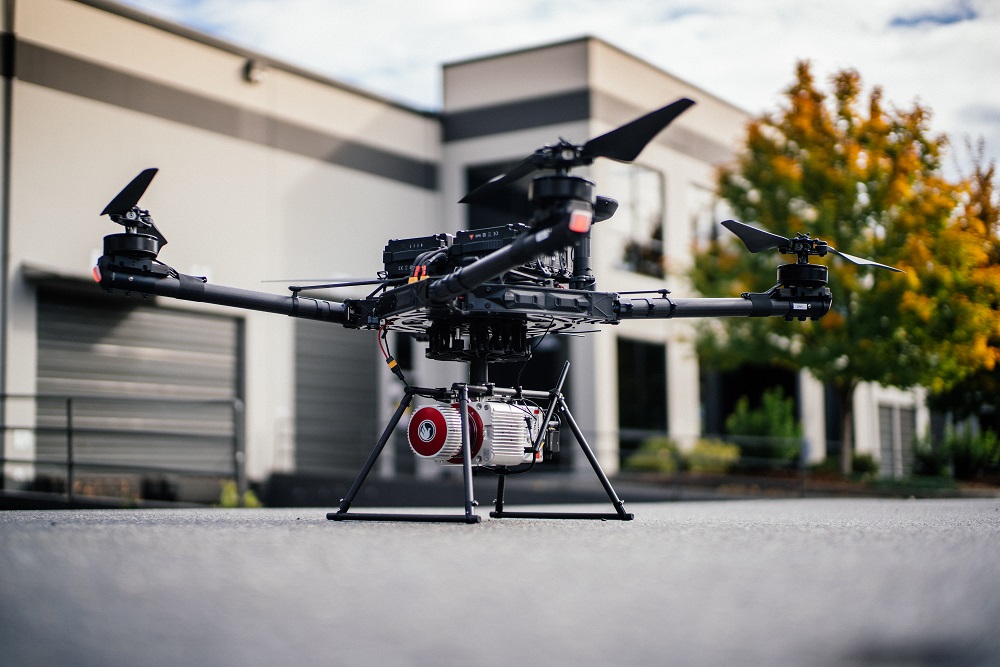 As an illustration of that reliability, the Alta X has been used to fly over 8,500 miles of transmission lines. Flights and scanning were performed with the Phoenix LiDAR Ranger at over 12 lbs and flights longer than 30 minutes. Additionally, the DOI is using the technology as part of their controlled burn efforts, further underscoring the type of users that have come to rely on Freefly solutions.
That reliability is coupled with versatility based on how many different payloads can be integrated into the Alta X. Additionally, Alta X features 3 battery voltage power outputs and optional 5V, 12V DC to DC converters. Their batteries also allow users to see how much charge is left which is a direct result of customer feedback.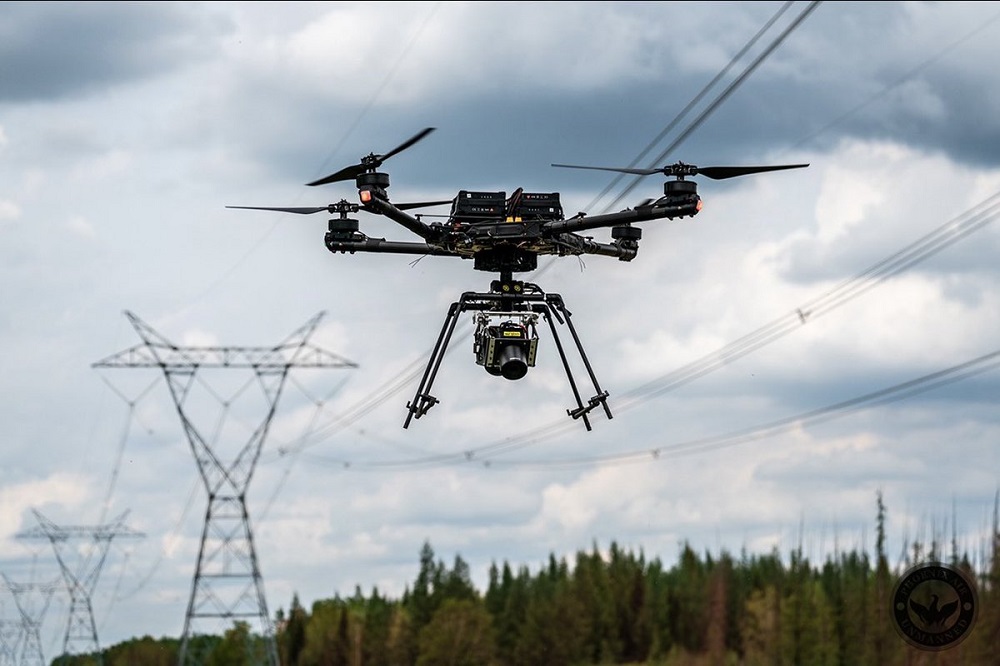 "Battery management was one of the main pain points that our customers identified," Isenbarger told Commercial UAV News. "One click of a button allows you to know the state of charge, which has resolved some major challenges and pain points."
Freefly's payload flexibility and customizability was being highlighted at the conference with their recently announced "Smart Dovetail" kit. This electrical and mechanical interface is open source and published for anyone to use at no cost, allowing most payloads to be plug and play reducing integration efforts. Freefly has also partnered with Dronecode and PX4 while also allowing users to utilize the Auterion Operating System and analytic tools, bolstering their reputation in the open-source community.
The payload flexibility and customizability of the Alta X is further highlighted by the development kits the team sent out to everyone to make their products interoperable. Both points underscore the value that industrial users are finding with the product for everything from lidar applications to logging.
"It's easy to fly and is super affordable when you look at drones of a similar size," Isenbarger said. "We're the only Blue UAS approved drone in our class, which shows why payload capacity is a huge differentiator. It's great to see our products enable innovation for so many different applications in the same way they came to be relied on by cinematographers."