When we talk about innovative or disruptive technology, we often focus on the capabilities of the tech, but that is only part of the equation. In order for any technology to have an impact, it needs to be available—if you can't get the tech, you can't use it. Although this may seem obvious, it is a surprisingly underplayed component when discussing how technology has played a disruptive role in society. This makes distribution an essential part of the supply chain, which is why having knowledgeable distribution partners can help technology providers enter into new international markets.
This is especially important for the commercial UAV market in which each new market also means a different regulatory environment. Having a relationship with an established, local partner who knows that environment can make a difference in how that company performs. This is why GeoCue Group recently entered into a distribution partnership with the Canadian company Sumac Geomatics Incorporated to help distribute their True View integrated lidar/imaging sensors for UAV/drone operations.
With GeoCue already making significant contributions to the American commercial drone market with their True View product line, which provides integrated drone-based 3D lidar/imaging sensors with full workflow software from data capture to product generation, this move into the Canadian market is a testament to that success. Commercial UAV News spoke with Martin Flood, VP of Special Projects at GeoCue Group, to talk about the value this distribution partnership will bring Canadian customers, how they are adapting to entering the Canadian market, and more.
Danielle Gagne: What sort of opportunities do you believe this partnership will open up for professionals in Canada in the forestry, mining and civil engineering sectors?
Martin Flood: The adoption of UAV lidar and camera-based surveys is changing the way companies in the forestry and mining sectors, and, to a lesser degree, construction and civil engineering, think about using mapping technologies in their businesses. Sensors such as the True View 410, which offers both lidar and imagery capture in a single 3D imaging sensor, allow for extremely cost-effective, high-accuracy aerial mapping of sites that historically were too expensive to map frequently using traditional aerial or ground surveys or had to be outsourced to a subcontractor on a less frequent basis.
By partnering with Sumac Geomatics, GeoCue Group will bring our True View technology to professionals in Canada in these industries to allow them to adopt this disruptive technology across a variety of mapping applications for forestry, mining and construction, gaining the cost-savings and benefits of these new best practices.
Is this partnership the result of something people had been asking you about, or did it stem from an opportunity that you recognized to provide value?
Both really. GeoCue Group has had a lot of interest in our True View sensor line from companies in Canada, but the Canadian market has some unique aspects to it given the northern climate and longer winters. In addition, there are some minor differences in the Transport Canada regulations for operating commercial UAVs compared to the FAA regulations in the US. We feel the real opportunity to create value for our Canadian True View customers is by partnering with local companies such as Sumac Geomatics that have feet-on-the-ground and are more intimately familiar with the local industry. Our hardware-as-a-service (HaaS) subscription model is ideally suited for Canadian firms with limited flying seasons. Partnering with Canadian firms to support these customers and set-up equipment depots makes a lot of sense for us and for the customers.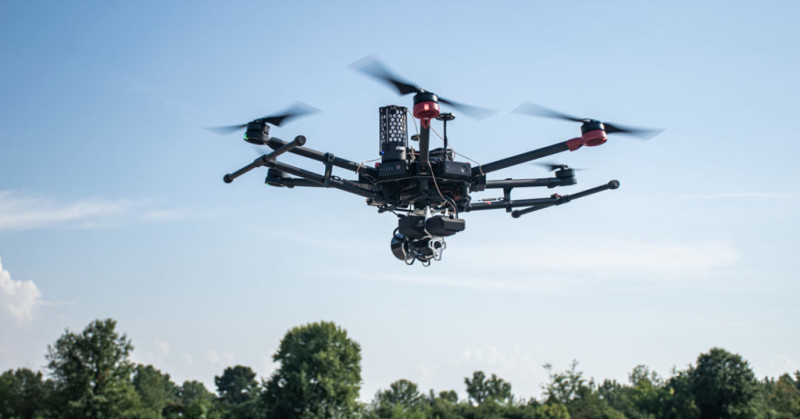 What are you most looking forward to seeing take shape for GeoCue or in the market as a result of this partnership?
We want to drive the adoption of integrated UAV lidar+ imagery mapping across these industries, not just in Canada and the US, but around the world, so that any company or individual that needs access to this great mapping technology has it when and where needed at an affordable price. Lidar in particular as a mapping tool is a powerful way to see your problems in a different light (pun intended!) and seeing your world differently can help you make better decisions.
With our partnership with Sumac Geomatics, we believe our Canadian customers will have access to these great new tools when and where they need them.