As we have said before many times, drones are great at capturing data but now the world is getting awash in gigabytes and gigabytes of images that need to be processed and turned into actionable information to justify the hoopla.
Drone manufacturers and software developers alike are facing the reality that building a great vehicle for capturing data without simultaneously offering a solution to the data problem is not conducive to repeat business.
One company in Latin America has decided to address a very specific market niche by offering a solution to photogrammetry companies that need to both image processing and results' storing in the Cloud. Geolabs of La Paz, Bolivia, developed a complex solution to process photogrammetry images and offers a digital repository in the cloud for all the raw images and generated maps.
We had the opportunity to interview Gustavo Valenzuela, founder and CEO of Geolabs, for an interesting conversation about his company and its flag product.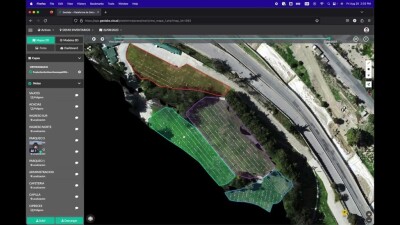 "We have seen how the prices of uncrewed aerial vehicles are getting more affordable and more and more surveyors adopt drones as a viable option to expand their business into aerial photogrammetry," Valenzuela said. "The problem that these professionals are having is that after two or three flights, they quickly realize that they have created a new problem, processing and storing tons of data."
Traditionally surveyors have opted for either using free generic methods of storage or buying expensive processing software such as PIX4D or DroneDeploy to solve this data conundrum. The ensuing problem to this approach is that they end up having either free, highly inefficient solutions or paid solutions that are likely to be an excessive burden to their business in financial terms and also in terms of time, as the learning curve to incorporate these processes into their workflows extends.
"What we have done is to simplify the data processing workflow to minimize training and at the same time have created a comprehensive repository for the data and the end results that allow the users to quickly upload, process and store their images and then easily share with the final beneficiary of the data," Valenzuela said. "This way small companies and large enterprises alike can migrate their ground operations to an integral uncrewed aerial vehicles (UAVs) solution, thus reducing field costs and at the same time avoid buying new software or adding lengthy training time to their workflows."
In the past, these solutions came from companies in the USA, Europe and Asia and most of the time they were in English, complicating adoption and adding language training to the already loaded schedule of office employees.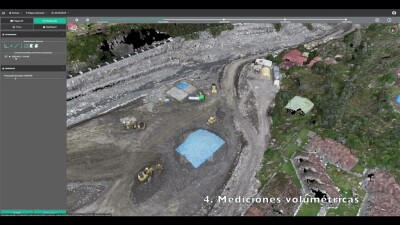 "We noticed that even in the apps that were available in Spanish, the translation was not ideal and some of the concepts and menus were difficult to understand, so we developed Geolabs.Cloud entirely in Spanish from the beginning," Valenzuela reflected. "Another great benefit of having a local company developing, deploying, and maintaining complex technology such as Geolabs.Cloud, is that our support team, which coexists with our development team, are all native Spanish speakers and therefore the communication with our customers post-sale is seamless."
Another advantage of having all this information in the cloud is that companies can save on expensive storage systems and backup protocols that sometimes are flawed and lead to data losses and legal problems. Current large international software players do not seem to have a clear strategy for Latin America and the lack of customized solutions for such a large market indicates there is an opening for local solutions tailored to local problems to fill the void.
"With the entire library of raw data and end-results stored in the customer's account, now they can upgrade their products from a single photogrammetric product such as an orthomosaic or a Digital Terrain Model (DTM) to a more visually stunning digital twin that will help them sell their products to their respective customers," Valenzuela said. "What we have done with Geolabs.Cloud is to create a photogrammetry one-stop shopping in which land surveyors and enterprise customers alike can upgrade their capturing and processing capabilities at a fixed monthly cost and reducing the need to add software and the ensuing upgrade of their existing computers. Geolabs.Cloud is a native Spanish-speaking solution aimed at a specific market that needs to simplify their after-flight uncrewed operations. A lot of our current functionality was developed based on feedback from our customers and that allowed us to turn their needs into tangible solutions."
Even though Geolabs.Cloud has been developed with the Latin America market in mind, we suspect that it will not be long before Gustavo and his team realizes that there is a huge market in the developing world for an inexpensive photogrammetric suite that also offers storing and digital twin's creation.