Two years ago, Aloft (known as Kittyhawk at the time) released an improved version of the free FAA mobile app, B4UFLY, so users can easily check the status of the airspace before a flight. To further its mission to connect airspace operators with the National Airspace System (NAS), Aloft has now launched a new feature, "Notify & Fly", to enable drone pilots across recreational, commercial, and government/first responders to share their flight activity with the largest network of airspace operators.
While users will want to use LAANC for controlled airspace, B4UFLY's new feature is available across all uncontrolled airspace to deliver higher levels of situational awareness across drone operations. After receiving over 200 submissions for the "Notify & Fly" Web-only version during a limited testing period, B4UFLY's Notify & Fly is now available for iOS and Android users too by downloading the app's latest version.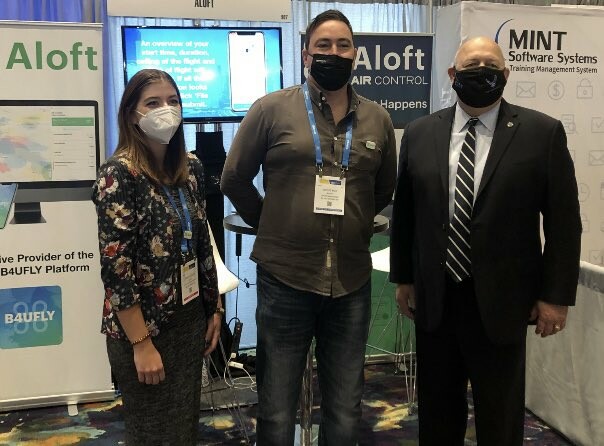 By navigating to the main map screen on B4UFLY, users located in uncontrolled airspace will see the new Notify & Fly icon in the bottom right-hand corner. If pressed, they can select the type of flight (recreational, commercial, government, or first responder), and then anonymously submit flight activity to let other drone pilots know they're in the area. However, be aware that this is not an airspace authorization or replacement for a LAANC or FAA Drone Zone authorization.
Since the relaunch of B4UFLY, Aloft has powered over 13 million searches of the airspace and now average 800K searches a month. Earlier this year, Commercial UAV News connected with Aloft to talk about its name change and its commitment to drone airspace safety, security, and compliance. The launch of this new feature is just another step toward that commitment, and a major step forward to solve "a huge unmet need among the vast majority of safety-conscious drone pilots to proactively communicate their intentions on behalf of a safer airspace", Jon Hegranes, Founder & CEO of Aloft, wrote.