There aren't too many activities that can get people lined up up at 6:30am, but the outdoor flying demos that opened Commercial UAV Expo have proven to get audiences motivated and moving on multiple levels. Created in response to overwhelming feedback around seeing drone technology in action, a crowd of 300+ people headed out to the desert of Las Vegas to watched a range of drone applications as part of the first major activity at Commercial UAV Expo.
Demonstrations from Ascent AeroSystems, Autel Robotics, Commaris, Frontier Precision, Skydio, Skyfront, Volatus Aerospace. and Wingtra showcased what drone technology can do in real world situations. However, that was just the start of what ended up being an especially impactful day. Learn more about what the Sundance Media Group had to say about the tremendous growth of the demos, as well as the specifics associaited with the drones, payloads, and software solutions that were on display.
Exhibitor showcases saw several presentations from companies than focused on everything from hardware to software to sensors to services. Each explained what their company had to offer in a way that allowed the audience to ask questions at the session and on the exhibit floor.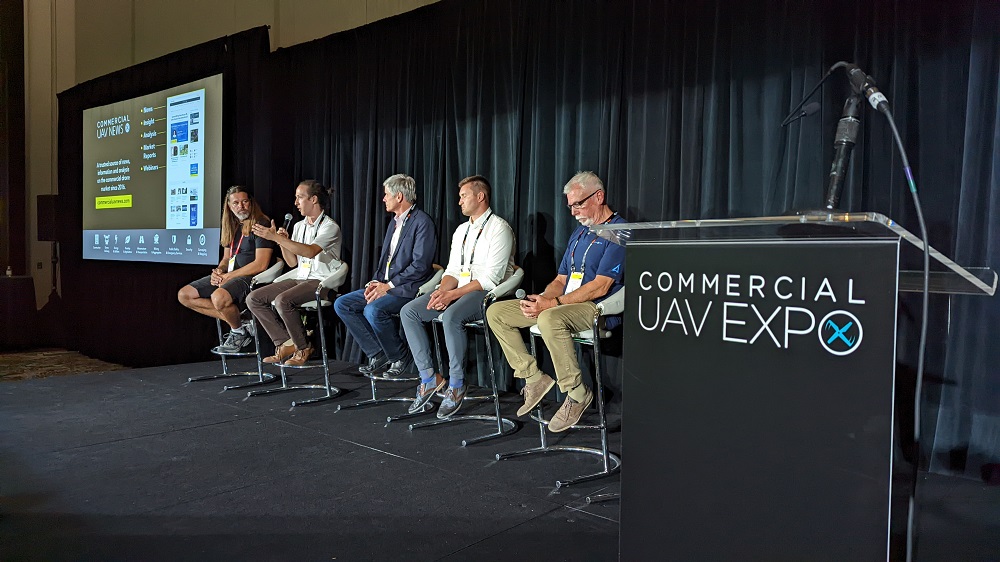 The event was officially opened at the Welcome Happy Hour, where the latest UAS solutions were on display in a way that enabled the audience to explore specific solutuions and make connections with old and new contacts.
The activity that defined the first day of the event highlights the sense of community that brings people together for events like Commercial UAV Expo. While everyone is in a different place in their adoption cycle, the potential value of drones and drone solutions were highlighted in a major way at the event, underscoring the opportunities that will unfold for anyone serious about the technology in the short and long term.
All of which is just a hint at what's in store for the rest of Commercial UAV Expo.