The largest ever version of the Commercial UAV Expo concluded in a big way with a keynote and presentations that outlined a path forward for the drone industry. The exhibit floor provided attendees with a sense of the tools and technologies that outline what this path looks like for operators and organizations of all types.
The Day 3 keynote saw Jay Merkle from the FAA moderate a panel that consisted of Dallas Brooks, Jim O'Sullivan, Sean Cassidy and Tom Walker. They touched on the major news associated with Matternet scoring the first type certification while also detailing how different stakeholders and companies consider the future of market. You can watch the keynote presentation here.
Elsewhere, a panel of incredible women shared career path stories and delivered actionable insight based on their successes, key challenges, important learnings, and their current activities in the industry. Eszter Kovács from DroneTalks moderated the discussion which featured Candice McHargue, Okeoma Moronu, Abigail Smith and Zehra Akbar.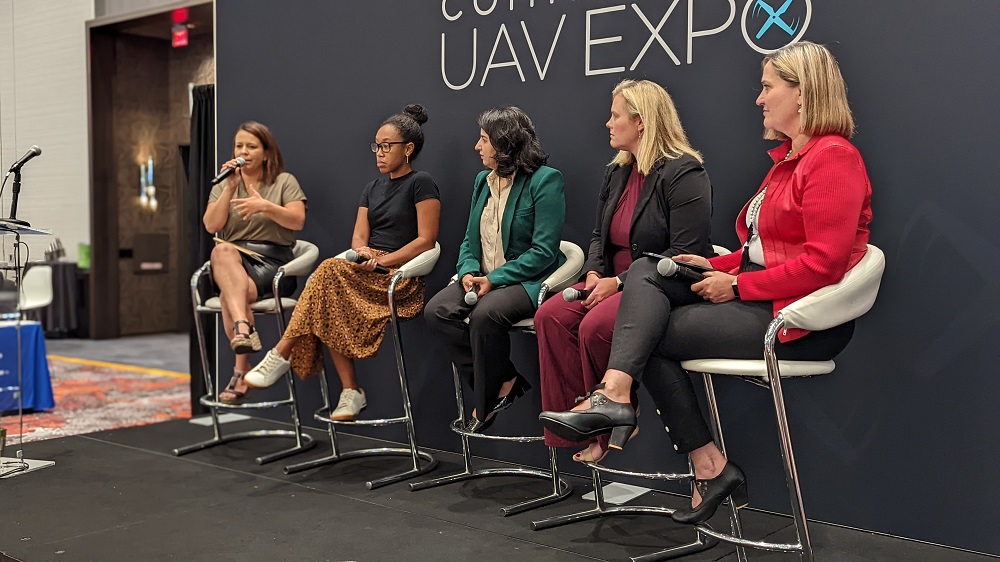 Other sessions highlighted what it means to see drone technology utilized in specific vertical industries that ranged from mining & aggregates to precision agriculture, while the drone programs in the enterprise session pulled together a slew of experts that outlined the approach stakeholders need to take when it comes to creating value with the technology in the short and long term.
All of these developments are just a quick look at what happened on Day 3 of the Commercial UAV Expo. To learn more about the event, click here.