BRINC Drones was founded as the answer to a question about whether or not drones could be utilized to quickly respond to emergency situations and provide timely, accurate information. Since then, LEMUR drones from BRINC have saved lives across the globe by helping to de-escalate conflict and provide critical information to public safety officials. Today's announcement of the LEMUR 2 will see the difference they can make taken to a whole new level.
The LEMUR 2 has been specifically designed to enable law enforcement and public safety professionals to survey areas too dangerous to send a person, assess a threat profile, and de-escalate conflict without putting individuals in harm's way, with especially relevant applications in indoor environments. New features include the proprietary BRINC Autonomy Engine, which enables the creation of 3D maps in real-time to allow users to take action based on the reality of a situation. This includes a 360-degree standby hover and an obstacle awareness system that dynamically adjusts speed around objects.
BRINC Founder and CEO Blake Resnick has been focused on creating tools that will enable law enforcement and public safety professionals to survey areas too dangerous to send a person since he founded the company. However, this development showcases what it means for these users to adopt and utilize such innovations in indoor environments in a whole new way. All of that is driven by a specific focus on how these drones can change the approach safety professionals take to a given situation or development.
"Our product philosophy is to work hand-in-hand with public safety officials to understand how BRINC solutions can complement established tactics," said Resnick. "This is a reflection that tools that entirely 'rethink' operations ultimately prove difficult or impossible for some agencies to adopt fully. That being said, the tech we are introducing with LEMUR 2 will reframe how these tasks are completed by keeping first responders out of harm's way and allowing for direct communications with persons in times of need, from clearing a building with a drone that can gain access itself, or planning a contain-and-isolate strategy visually with our 2D Realtime Floorplan feature instead of working off radio chatter."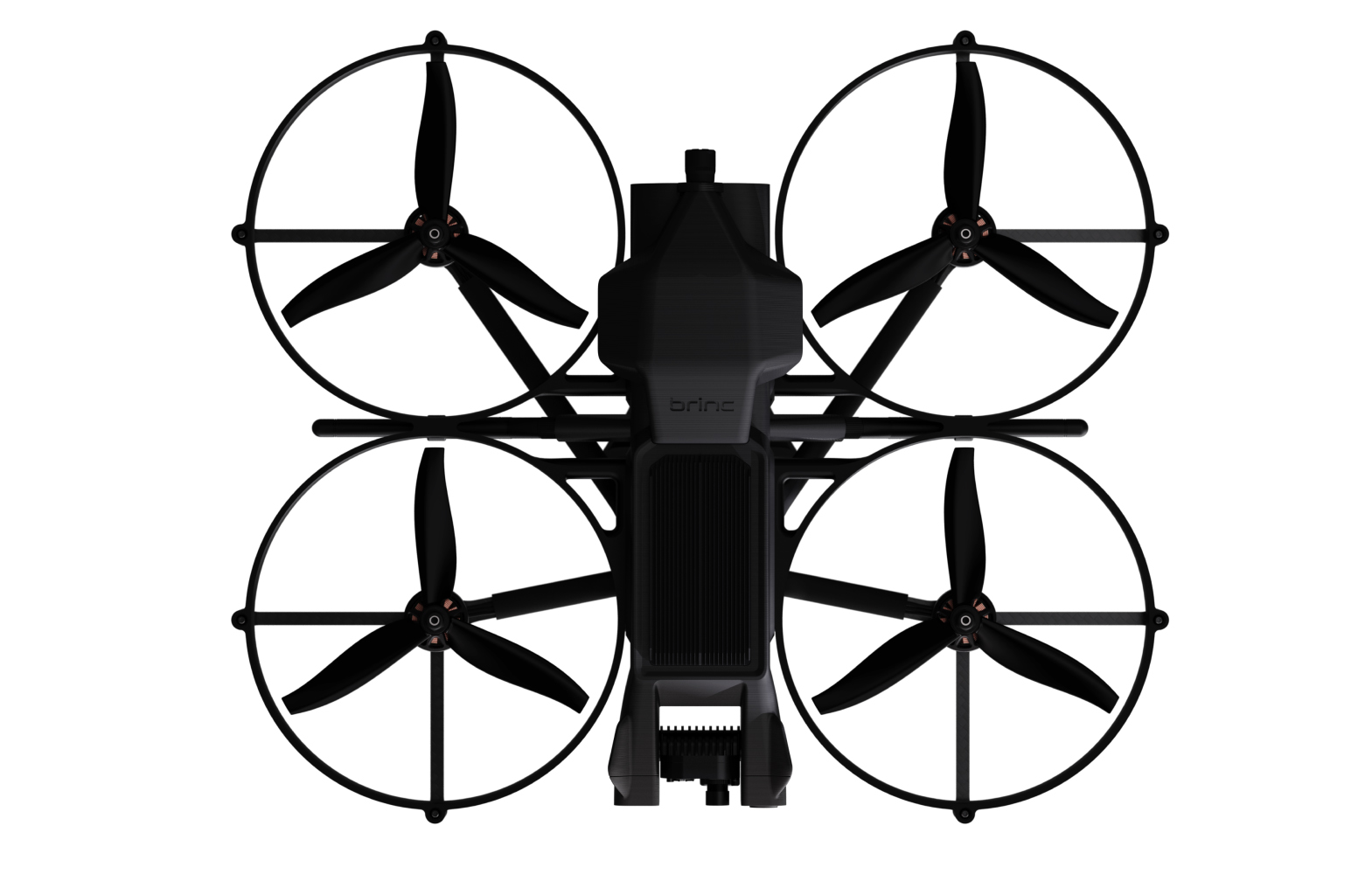 Alongside the powerful autonomy system of the LEMUR 2 is a first-of-its-kind sensor array, combining 10 unique systems for supporting its autonomy systems, visual/night/thermal imaging and two-way comms. This includes a LiDAR sensor, tracking camera, two IR spotlights, a white light spotlight, 4K camera, FLIR thermal imager, microphone, and loudspeaker.
All of these innovations highlight important steps on BRINC's journey to advance drone technology in the service of public safety. The difference this new drone can make in indoor environments will provide safety professionals with powerful options when it comes to assessing a situation and taking action, which is something they can do regardless of their familiarity with the LEMUR or any other piece of drone technology.
"Ultimately, public safety professionals need both and indoor and outdoor drone solution to have a well-rounded program benefitting the community," Resnick told Commercial UAV News. "Indoor solutions—which BRINC has defined—are an ideal starting place for agencies as they immediately get lives out of the line of fire for better outcomes. Specifically, about LEMUR 2, the added autonomy features and a continuation of some legacy features like TURTLE mode and a carbon fiber reinforced nylon frame, makes the LEMUR 2 the most robust and forgiving drone for indoor operations. There is no other drone on the market today that can bounce off walls or hold position in a no-light, no-GPS environment."
You can find more information on BRINC and its suite of products, as well as schedule a test flight of the LEMUR 2, on their site or watch the video below.