The UAV industry as a whole has become adept at collecting large batches of high-quality data, being able to collect terabytes, if not petabytes, of information from a single mission. The big challenge facing the industry as a whole is how to transform that data into meaningful actions for clients. This has been a roadblock for companies who want to scale their operations and realize the full potential of the data they are collecting. Going into 2020, data processing and analysis is still largely a manual process, but this is slowly changing with the development of AI and machine learning.
In 2018, Lauren Elmore, President of Firmatek, spoke with Commercial UAV News about how the aggregate mining industry is drawing insights from site data. With her extensive experience in producing meaningful outcomes for her clients from drone data, we reconnected with Elmore to get her predictions about AI/Machine learning, emerging technology, and more for 2020.
Danielle Gagne: On your website you mention the goal of realizing AI/machine learning in the future for aggregate mining—do you think we will start these applications being used in 2020 for volumetrics, site inspections, and so on and if so, how? If not, what will it take to get there and how far away do you think we are?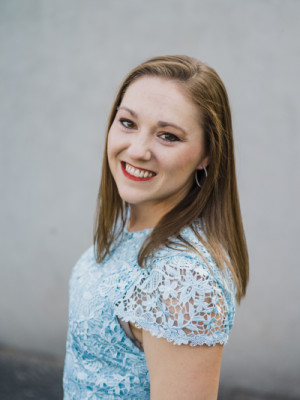 Lauren Elmore: In 2020, we're going to start to see more of that, but I don't think it's fully realized yet. We've started to see some of the machine learning and AI come into play with some of the software available for the mining industry, but it's going to take some time before it is fully realized.
Part of the reason for this is that the technology depends on having a high frequency of data collected to really realize the potential of a fully automated process. So, while we have a lot of early adopters and have started to collect a lot of data in this industry and have begun to obtain insights and understanding to be able to develop machine learning, I still think we're in the early days. I think there will be significant improvements in 2020, and we will hopefully be able to see more machine learning and automation coming into play, but it is still going to be a while before we can take a majority of the manual processes out.
What new technologies are you looking forward to seeing emerge in 2020 for the aggregate mining business?
In 2020, where we're going to see significant improvements is on the software side that will affect the industry. We will be able to see more streamlining of workflows, from data collection and data processing to final deliverables. This ties into AI being able to automate some of the manual steps involved in moving data from one place to another. Being able to automate some of this will reduce turnaround time and minimize human error. We are working with a number of our technology partners toward a solution that will allow us to process data locally at the edge and on the cloud. We're really looking forward to these software improvements in 2020 and how they are going to streamline our workflows.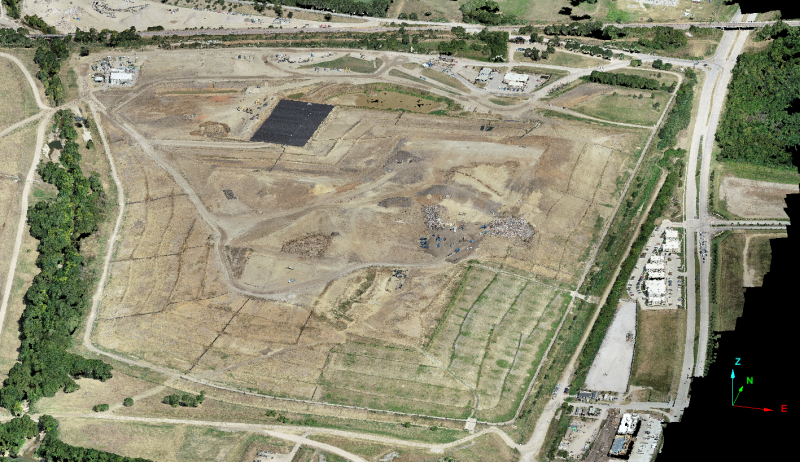 What challenges do you foresee for this industry in 2020? What do you think will be some of the solutions?
One of the major challenges in this industry is adoption. It is an industry that is slow to change and is also resource challenged. When we talk to clients, everyone has too much on their plate already. It is hard to implement something new, especially new technology, even when they may see the value of having this information. What we've seen in the last year, and what I expect to continue to see, is an interest in adoption, but the challenge is how do we actually implement that?
We've seen some success with clients wanting more services rather than to build the whole process themselves, and I think we will continue to see that trend in 2020. We've had multiple clients who have said, "I want to do this myself", and then come back and said, "actually, I need help with this. I don't have the capacity." They really value the information that they are able to use in their business in order to make better decisions, but they don't have the capacity to really utilize it to the full extent on their own.
What our clients are saying, and what I've seen across the industry, is that the service providers' piece is going to be important in 2020 in addressing that issue of adoption. How do we get this really valuable information, which is now easily available and cost effective, into our routine and into our processes so that we can improve our business operations?
What do you think will be the most significant contribution to the mining and aggregate UAV industry in 2020?
This builds off of the last question. We have all this great technology and software, but it's really about how these companies are going to be able to use the information and insights that it can provide. How are we going to be able to provide the services, so that clients can actually use the information? Increasing adoption through services is going to be a significant contribution to the aggregate mining industry.
While we've had a lot of adoption, I think you're going to see even more adoption with the services piece that the industry is really embracing. This is going to enable our clients in the mining and aggregate industry to make better decisions with higher levels of confidence, which improve their operations because the technology is there. Now, we are figuring out what model works for the industry so that they can collect that data consistently, reliably, safely, and cost effectively so that they can use it in their operations.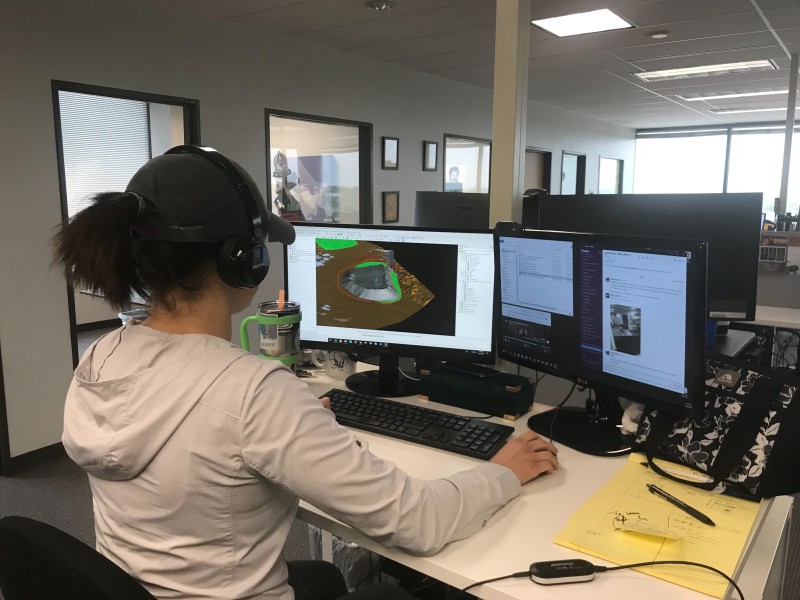 The number of women working in the UAV industry as a whole is still a smaller percentage than men, do you think we are going to see these numbers increase in 2020? Why or why not? And what do you think the industry needs to do as a whole to improve these numbers?
That is a tough question. I think one thing that compounds it for the mining and aggregate industry is that it too has a fairly low percentage of women. While my firm has increased the number of women we have in our organization over the last couple of years, and anticipate continuing to do that, I think it is a difficult issue industry wide.
However, I do think, as we see more opportunities for different types of work within the drone industry, I think we'll see a larger number of women coming into the industry. It isn't necessarily just about being on a job site flying a drone anymore. There are a lot of different options whether it is software development, data processing, or even hardware development. I think we will continue to see more interest as the industry develops and grows.
But whether there will be a significant increase in 2020 or not, I don't necessarily see that. I think a major part of getting more women in the industry starts with getting kids interested. The more women we can have in STEM and getting interested in the technology early on, the better for the industry and the more women that will be involved in it.