We've heard about products like the small satcom systems from Honeywell that are specifically relevant to the commercial drone industry, but news this week about their Advanced Air Mobility (AAM) business unit securing contracts worth over $10 billion highlights how deep the company's commitment to this sector really goes. It encompasses innovations and technologies that will redefine the airspace in every sense.
Honeywell's AAM business unit has developed vital partnerships with innovators such as Archer Aviation, Lilium, Pipistrel, Supernal and Vertical Aerospace over the past three years, underscoring their efforts to transform travel and delivery services in the short and long term. That focus on what makes sense in the present and for the future is a top priority for the company.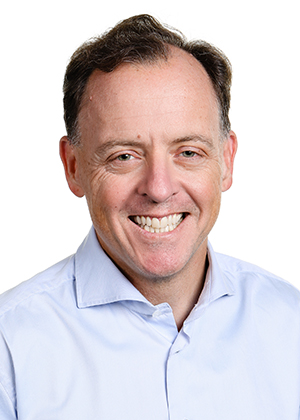 "It's very important for us to provide solutions that can enter in service today, but also look ahead to the needs of tomorrow," said David Shilliday, Vice President and General Manager, Advanced Air Mobility, Honeywell Aerospace. "Our solutions are absolutely necessary for our AAM customers, and they are demanded in a more compact and lighter way to address unique challenges. Those include distributed electric propulsion, aircraft envelope protection for new designs, and battery cooling. However, these are core technologies that will be used in larger aircraft. You can think of AAM as a sandbox where we are proving our technologies of the future for larger aircraft. This sandbox will also lay the groundwork for the certification path for new technologies and methods of development."
Many of these developments have been enabled by Honeywell Anthem, which is the company's next-generation avionics system. Serving as the "brain" behind intuitive cockpit operations, it is directly connected to Honeywell's fly-by-wire solutions and custom-built actuation systems that function as the "muscles" for a given operation. Such metaphors break down when you start to explore specific applications, but it's a helpful way to think about what it looks like for a solution that is designed to be scalable but can also grow with new technology as part of AAM ecosystems that will redefine airspace operations.
That growth and change is also connected to Honeywell's efforts to provide a pathway for autonomy, which includes remotely piloted and reduced crew vehicle operations. They're the type of operations that will help enable global same-day delivery of cargo as well as faster and more sustainable flights in and around urban areas. New advancements with other aircraft systems can also be built into these solutions, allowing them to be future-proofed.
As ever though, what that future looks like is a question many want to explore in terms of systems, integration and benchmarks. For Honeywell, the changes we'll see with each in 2024 will be significant for airspace stakeholders, as the company has big plans that will take shape next year.
"We've truly moved from paper designs to hardware and flying subscale and full-scale prototypes," Shilliday told Commercial UAV News. "In the coming year we will even see conforming aircraft in the industry. We're seeing these following traditional development program cycles - JDP, PDR, CDR - and that's a good thing and we're seeing our partners working through these key milestones. Further, we'll be delivering black label hardware for multiple OEMs in the next year."
News about these contracts highlight what it has meant for Honeywell to prioritize the long-term growth of the AAM industry, but that growth has only been possible thanks to collaborations with companies that share their vision to transform the future for aviation. That's partly why Jim Currier, president and CEO of Honeywell Aerospace, mentioned the time to explore a partnership with Honeywell is now. What should that mean to anyone interested in helping to better define a path toward the future of sustainable flight?
"We've stood up a business group specifically to address the needs of this evolving industry, and meet them where they are at," Shilliday said. "We have technologies nose to tail, and there's not an OEM out there we don't believe we have in-development and ready now solutions for. Additionally, we get up every day thinking about the new needs of this market. We recognize that the set of offerings we have today won't meet the needs of our OEM customers as they mature these disruptive vehicles. We're constantly innovating to meet those needs."
Through initiatives like hosting industry summits in Washington, D.C., Honeywell has brought together regulators, original equipment manufacturers and members of Congress to catalyze meaningful dialogue and action. For more information, visit www.honeywell.com or follow them at @Honeywell_Aero.