Given their responsibilities for operating nearly 200,000 miles of electric transmission and distribution lines in addition to more than 80,000 miles of natural gas pipeline, it's no wonder that Southern Company is considered to be one of the premier energy companies in America. In order to best serve 9 million customers through its subsidiaries, it's also no wonder that the organization has embraced drone technology, and they've created what should be considered a unique program in the utility space for several reasons.
Southern Company employs a self-dispatched UAS model allowing for their engineers, land management, and linemen to have the opportunity to use UAS as part of their daily work. Cost and ease of use factors have driven the adoption of the technology more than anything else, as many of the people using drones at the company were new to it, and Southern Company wouldn't deploy it across their business if the costs were prohibitive. Their approach has enabled these users to consider drones as just another tool in their toolbox.
Details associated with the importance of considering drone technology in this way will be showcased directly and indirectly during the Energy Track at the upcoming DJI AirWorks event. However, there's a lot to say about how their program came together and how it's moving into the future.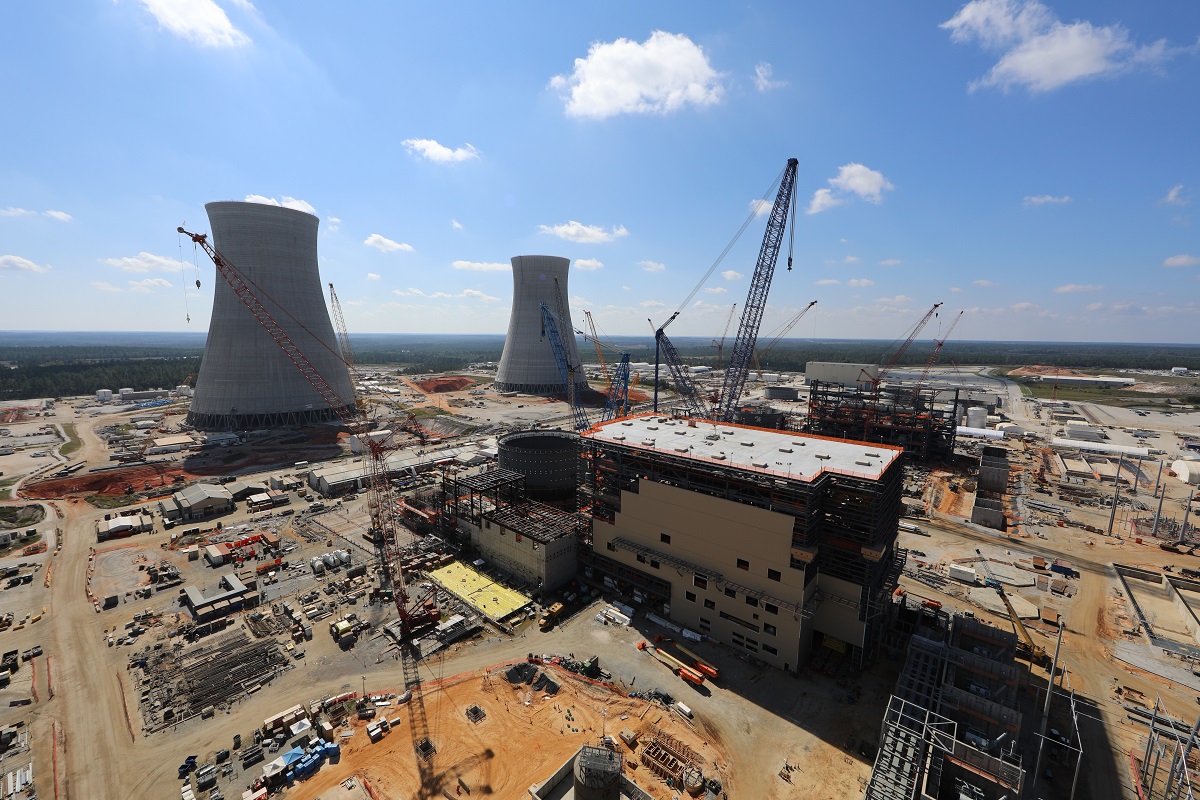 Drones and Their Ability to Change Careers and Companies
Corey Hitchcock is a UAS Standardization Pilot at Southern Company, and his involvement with the company and drone technology shifted into the aviation department in the fall of 2016 with the advent of the Part 107 regulations, which is when things really took off for their program. Since then, he's worked to build the Southern Company UAS program into what it is today, but the genesis of his involvement with drones underscores the power of the technology to change careers and companies in unexpectedly positive ways.
He joined Southern Company in 2000 when he was hired to be an apprentice lineman for Georgia Power Company. He worked in the Transmission, Distribution and Trouble departments throughout his career. In 2011, he was activated for duty in the Georgia National Guard and was injured in an airborne accident. This accident ended up being partly responsible for his current position at Southern Company.
"When I returned from active duty I was unable to continue work as a lineman due to the injuries I sustained in my airborne accident," Hitchcock said. "I was given an opportunity to put my knowledge of lines and equipment to work as a distribution system operator where I controlled the power grid. In late 2014 I found a video on YouTube about the DJI Phantom 2 Vision, immediately I saw use for this technology in what we do in the utility industry. Within a week I was enrolled at Embry Riddle to begin work on a BS in Unmanned Aircraft Systems. The rest is history."
That history has seen Southern Company utilize UAS tech to enable numerous tasks to be performed in faster and safer ways, but those efficiencies have also driven changes that are having a much more profound impact for the company.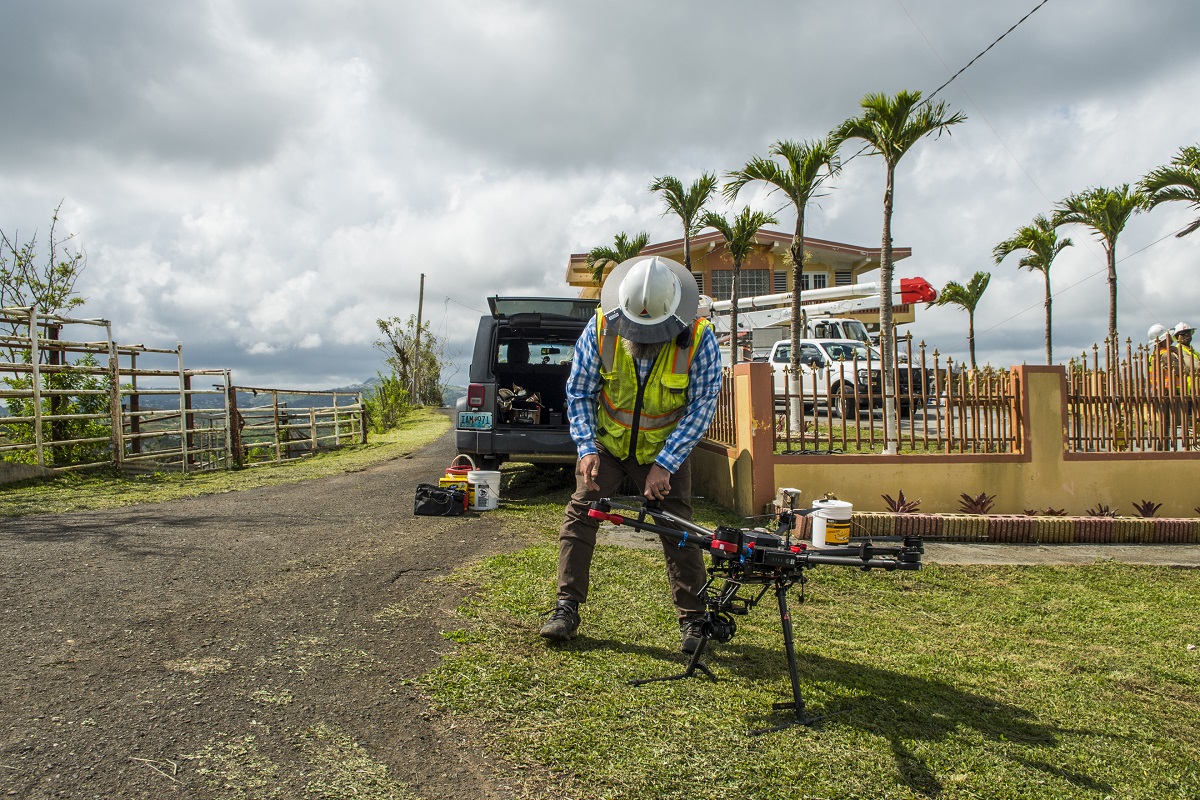 A Whole New Value Proposition
It's easy to talk about how UAS might be able to make a given task faster, cheaper or safer, but these are differences that Southern Company can define specifically. They have used drones to complete pole inspections over major road and railroad crossings. These inspections require visual inspection of the structure and for minor repairs to be made as they are discovered. Prior to the use of UAS, each of these structures had to be climbed by a lineman or inspected by setting up a bucket truck. By using UAS to inspect the structures, a human is no longer at risk by climbing the structure and the time required to set the truck up or climb is eliminated.
Additionally, the coal-fired power plants the company manages have often created logistical challenges for inspections due to the confined spaces in these environments. Their uses of drones to complete these inspections has saved hundreds of thousands of dollars in scaffolding costs and eliminated the need to put humans at risk in dangerous confined spaces. These are all differences that can be quantified on a project-by-project basis, but the technology is changing the approach and expectations for professionals like Hitchcock, and that's opening up a whole new paradigm of value.
"The frequency of our inspections has increased in some of the confined spaces due to the efficiency gained when using the UAS tech," Hitchcock told Commercial UAV News. "That said, the more important thing to note is that we are looking at things and inspecting things that haven't been inspected before due to the inability to safely access confined spaces or areas at height."
Thinking about a drone as just another tool in the toolkit often means considering how the technology can supplement or augment tasks that are already being performed, but Hitchcock's example highlights a whole different value proposition. It's one enabled by the ability to use the technology to perform tasks that were not possible or feasible in the past.
As an example of that, the 30x optical zoom payload of the sensors they're using have revolutionized the way they do inspections. The detail gathered using these sensors have allowed them to have a greater standoff distance and has decreased the risk to the aircraft when conducting inspections on energized 500kv structures. The FLIR XT camera has allowed them to gather data that they never could have gotten without this sensor. Thermal orthomosaics of power plant equipment has allowed them to have information that wouldn't have been available without this tech.
Being able to consider how drones can not only augment current processes but enable professionals like Hitchcock to consider their needs and requirements in a totally new way is just the beginning of the value drones are opening up in the energy sector. It's value that will be further detailed during the Energy Track at the DJI AirWorks event, where Hitchcock and others are set to discuss the present and future implications of the technology.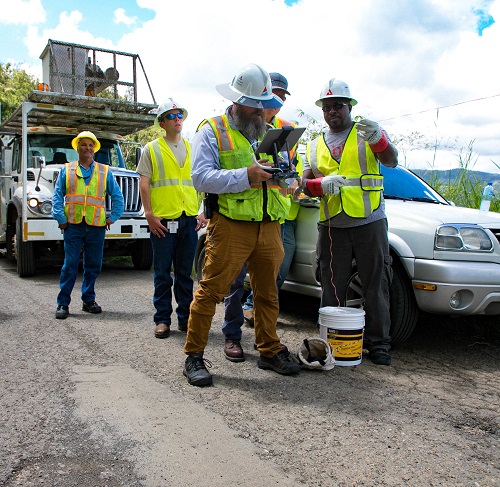 Next Steps at AirWorks and Beyond
Southern Company is working on research in the automation and BVLOS spaces, as the company envisions a future where they can utilize drones for power line inspections. Eliminating the need to place humans at risk operating helicopters and fixed wing aircraft in this hazardous wired environment is just one of the value propositions surrounding the technology that will be discussed at AirWorks.
At the event, utility operators and those planning to conduct business with utilities will also get insight into what it takes to operate drones in a way that makes sense for this industry. However, discussions and showcases around the numerous applications of the technology will go far beyond anticipated use cases.
"I'm looking forward to seeing the different ways across the UAS space that they have been employed with success," Hitchcock mentioned. "I look forward to talking about the recent external load operations we have done with UAS. In Puerto Rico for Hurricane Maria storm restoration, we pulled in 72,000 feet of rope for wire across the mountains. This saved thousands of man hours, getting power back to the people of Puerto Rico."
UAS Standardization Pilots like Hitchcock will be at the event in force, showcasing the bottom line value of the technology as well as the benefit it can provide in unexpected ways. Energy professionals have been able to connect with their fellow peers at this event and have since built relationships that have matured to allow for benchmarking between companies to share best practices. They're differences that will matter for professionals who have taken a look at the technology but are still working through what it will mean to enable successful adoption.
"There are challenges but anything worth something takes work," Hitchcock said. "The safety and financial reward that UAS tech use brings cannot be overstated."