What makes a group of people get together and find common cause? Sometimes it is passion and sometimes it is a convergence of interests, but when the two combine, we have the creation of organizations that are bound to last the rigors of time.
At the beginning of aviation history in the early 1900's manufacturers created rudimentary flying machines while corporations found ways to use them to improve processes and increase efficiencies. And Voila! A new industry was born.
It didn't take long for pilots to group and form clubs and associations that would eventually form the backbone of general aviation (GA). Today these early associations such as the Aircraft Owners and Pilots Association and the National Business Aviation Association form the pillar of the lobbying effort to ensure that GA is cost effective and thriving in the US.
But in the 21st century a new aviation is emerging and emerging fast. It is all based on the concept of electric propulsion and vertical takeoff and landing or eVTOL. We all know that eventually GA will have viable alternatives in electric engines capable of competing with internal combustion and jet engines, but for now the reality is that initially these vehicles will be used for short flights in mostly urban areas in what is known as Urban Air Mobility (UAM) or Advanced Air Mobility (AAM).
Hundreds of manufacturers are coming up with new and more innovative designs in a race to be the first vehicle to have a consistent service transporting passengers from point A to point B efficiently, fast, and affordably. According to eVTOL News, there are more than 400 registered designs and new ideas, and revolutionary concepts are being added regularly. What used to be done with costly helicopters is now possible with electric or hybrid vehicles, flying at low altitude and with considerably less noise and maintenance.
With this burgeoning industry, the same phenomenon of people coming together with common goals and creating groups to advance their cause is now happening in this space. Organizations such as Flight Crowd are proliferating around the world in an effort to have a voice in the creation and enaction of regulations. These organizations are providing a space for collaboration amongst peers.
We had the opportunity to talk to Mariya Tarabanovska, Co-Founder of Flight Crowd and an avid aviation enthusiast. With a degree in Aerospace Engineering from the University of Manchester, Mariya has solid understanding of the technical challenges of aviation and is working feverishly to help shape public perception and acceptance of the future flight industry.
"At Flight Crowd, we believe that the future flight technology of the UAM industry will bring a number of community benefits upon mass-scale implementation," Mariya said enthusiastically. "From enhanced connectivity of remote locations to time-saving and personal convenience improvements. Those who weren't able to commute long distances by ground transportation will finally be connected through air. Individuals in need will benefit from emergency rescue, medical aid delivery, aerial fire-fighting and other first responder services that will assist communities globally. Furthermore, this rapidly growing ecosystem will create millions of jobs within all parts of the UAM supply chain. Flight Crowd is incredibly eager to support individuals and organizations on their journey of discovery, appreciation and utilization of Urban Air Mobility."
When asked about the specific reason for the creation of Flight Crowd, Mariya was concrete in her reasoning.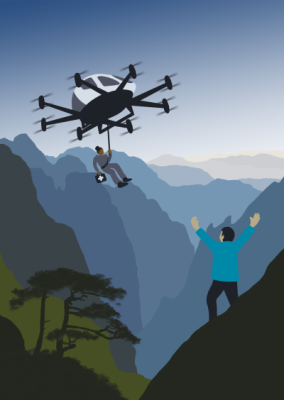 "I am a great believer in placing the user, the human, at the center of innovation," she said with conviction. "Flight Crowd exists to support the Urban Air Mobility (UAM) community. Bringing together enthusiasts and experts to educate and grow the wider public interest in the future aerial mobility industry. Through collaboration with key industry stakeholders, we ensure the general public is included in future transportation discussions. Public workshops and outreach activities at schools and universities are two such examples from our growing and dynamic project portfolio. For example, our newly released 'UAM – Explore' STEM outreach project aims to introduce school children to Urban Air Mobility. We believe this is a fantastic way for students to explore potential career routes in the future flight industry, as well as to learn from professionals shaping our future. 'UAM - Explore' is the first project of a global scale that we hope will help inspire generations of professionals in aerial mobility ecosystem. Going forward we see ourselves creating resources that would appeal to individuals of other age groups, backgrounds and abilities."
"We understand the need to offer a wide variety of content to the community, and so we write and contribute to different online resources from white papers to thought pieces, podcasts to webinars," Tarabanovska added. "To give an example, our UAM Glossary is a resource aimed at helping the general members of the public better understand and relate to the technical lingo developed by the future mobility industry. This is a growing industry effort, the results of which can be used by individuals without engineering or aerospace background. We hope to aid our friends and colleagues in the media, government and regulatory and city planning space as well as teachers, parents and ecosystem enthusiasts in making sense of the UAM terminology."
Including everyone in this process is key to the mission of Flight Crowd.
"Inclusivity is at the heart of all we do, making our content varied and accessible is vital in bringing the message to everyone. So do stay tuned for our future partnerships and the innovative ways we will seek to engage the global community to raise awareness and improve perception of UAM," concluded Tarabanovska. "Going forward, it is imperative to see more collaboration within the Urban Air Mobility industry, as well as further efforts to include the end users and future UAM workforce into these industry-wide discussions. We must ensure we have gathered the public's support and trust before the gap between technological advancements and community interest and acceptance of those widens any further. We are staying positive, of course, and are looking forward to supporting both the UAM ecosystem and the wider public as industry scales up."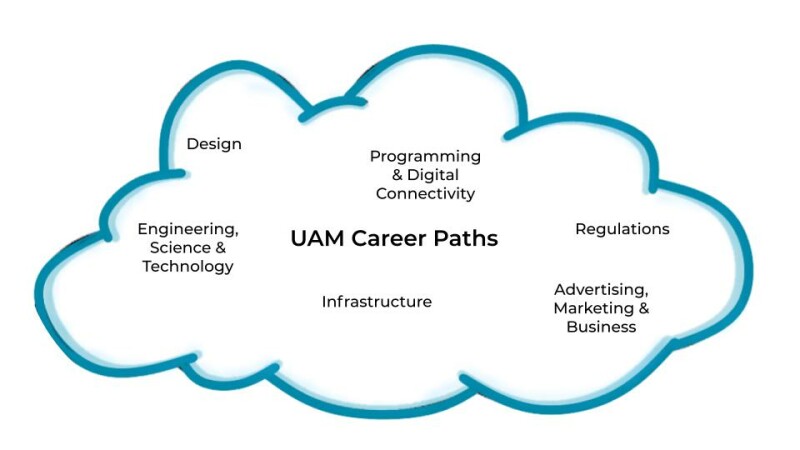 We are all aware that the possibilities of UAM becoming a reality in next few years is remote, but at the same time we are all convinced that this new and revolutionary form of aerial transportation is here to stay and organizations such as Flight Crowd will be instrumental in the successful deployment and long-term sustainability of this exciting new industry.