Drones have changed how electric companies can go about inspecting powerlines. Before the adoption of aerial inspections, distribution maintenance inspections would run in seven- to ten-year cycles with only a small percentage of the grid being inspected by hand each year. Not only are utilities spending a lot of their time inspecting poles but ~ 88% of the time they are finding nothing critical. Averages for drone inspections quantify only about 12% of the structures need critical maintenance. The cost, risk, and time requirements for annual inspections are reoccurring, and excessive. With drones, powerline inspectors experience increased daily competition totals while also driving increased inspection frequency of all circuits, resulting in more data at a higher quality.
However, this capability has proven to be a double-edged sword for electric companies looking to adopt drones for powerline inspections. During a single inspection, drones can accumulate gigabytes of information that needs analyzed before it's useful. This kind of analysis is not only time-consuming, taking weeks to months, but it is also costly. This is what Dusty Birge, President of VOLT™ Inspections, realized first-hand when he started utilizing UAVs in powerline and substation inspections and how he came to recognize an opportunity.
"I started out in the field, the one flying the drone and personally experienced the amount of data that just one asset can collect," Birge told Commercial UAV News. "What I saw were a lot of companies implementing drone programs and then becoming excessively overburdened by the amount of data that it creates. Drones were originally utilized to save time and work, not create more. This is why we designed VOLT. We are able review any data and guarantee a finished report analysis of every image within 12 days or less—regardless of how many images are sent to us."
VOLT™ is able to take a months-long data analysis process and shorten it to less than 12 days. The company's network consists of over 200 journeymen, who have years of experience in powerline maintenance, to examine each image collected in the field, and have standardized the process to ensure each inspection is efficient and consistent with the next inspector. By combining trained eyes with VOLT's proprietary inspection tools, Birge has been able to optimize the time spent on analysis and deliver their product not only quicker, but at a competitively low price. This has brought value to VOLT's customers who no longer have to waste valuable resources going through thousands of photos.
VOLT™ delivers a number of solutions to its customers, which include VOLT Basic, VOLT-LiVE, and VOLT Enterprise. VOLT Basic provides users with VOLT's basic inspection tools. With Basic, the drone crew captures the images and sends them to VOLT™ for analysis. The generated report on their inspection portal includes, among other things, color-coded interactive maps showing where there is powerline damage, annotated images of damaged poles, as well as the materials and cost required to repair it each structure. VOLT-LiVE is an application specifically geared toward aiding UAV inspectors in collecting and syncing their field notes with the data they are collecting. The app allows users to categorize defects found while flying in real-time. It will then generate a report for them when they land. The app overlays the images with tags and notes made in the field and puts them into a report format, emailing the user with the finished file, thereby eliminating backend office work. The Enterprise package combines all of these tools as well as pre-flight, pre-project, and post-inspection tools. After seeing the entire workflow and turn-key package, Birge has found nearly all clients end up going with the enterprise package because it is so comprehensive and affordable.
"Good data starts with proper pre-project planning, efficient data collection, and consistent data management during the project," explained Birge. "And after the project, how you sort, slice and dice, and organize that data to meet the customer's criteria—that whole package is the value. Focus on a workflow that delivers conditional assessments easily, without having to re-view any photos."
With a lot of companies in the UAV industry looking for turnkey, full-service operations, and the growing development of DaaS, this is not surprising. Businesses are becoming increasingly less glorified in what drone is being flown, and more interested in a company that can provide them with actionable data analysis.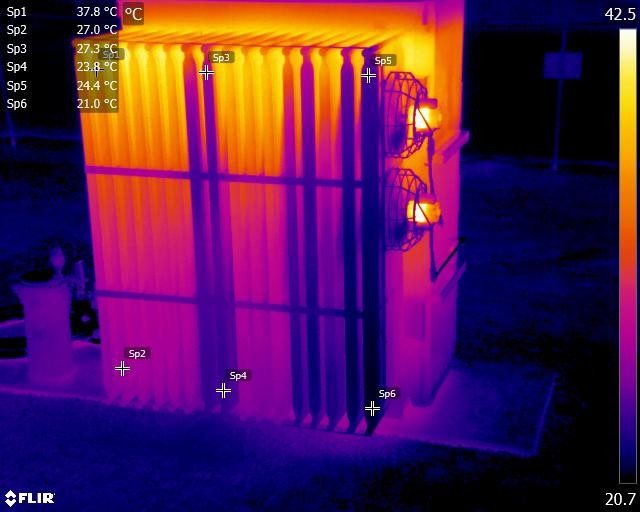 What might be surprising for some is that VOLT's approach does not use AI or machine learning—with all the data that gets collected, the industry assumption has been that only a computer could handle the load. Although AI can deliver a lot of value in certain scenarios, for Birge, the technology has not been able to replace the efficiency and productivity of a well-trained, experienced eye when going through the data.
"A lot of people just assume that the only way big data analysis is going to happen is via AI or machine learning," Birge continued. "AI is great, but right now, there is no AI engine that can generate a comprehensive inspection of any structure type, without human intervention. I spend a lot of time educating utilities that just because you don't have a comprehensive AI engine, it doesn't mean that you can't use drone technology on a large scale. Our inspection model is more affordable than internal methods, and it's more comprehensive than the AI technology that currently exists. So, what we offer is actually the most comprehensive non-contact image inspection model for any structure type and voltage. When you look at the cost of an AI engine, and how much time and money developers are putting into building those sorts of systems, they're very expensive and that cost is typically passed along to the client in some form."
Birge attributes his success to focusing specifically on powerline and substation inspections from the beginning. By doing this, he has spent all of his time strategically targeting the market and gaining volume. As a result, VOLT™ has been acknowledged as a specialist in powerline and substation inspections, with many utility clients appreciating a tailor-made solution for the industry.
VOLT™will be exhibiting at the Commercial UAV Expo where the team will illustrate the many ways they've been able manage drone data to create value in the energy sector. Learn more here.