The newest technology and developments in the drone industry all come together at Commercial UAV Expo Europe to addresses critical issues commercial users face when it comes to drones. Understanding how this technology can and will make an impact in the survey space has long been a focus for the event, and it's why we wanted to take a closer look at Lidaretto from GEOTECH, which represent the first international exhibition for the company. Their product produces highly accurate point clouds for various professional applications such as mapping, surveying, GIS and inspection.
GEOTECH has for more than 25 years been the official representative of Leica Geosystems. Their traditional customers are surveyors, but more and more they're selling to non-surveyors interested in survey grade accurate GNSS devices. They also resell professional drones with different payload options. Six years ago they became the representative of Novatel which provided them with access to the premium GNSS/INS technologies that have been implemented in their Lidaretto product.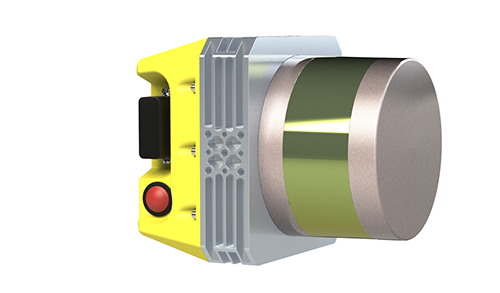 After working for GEOTECH for over 20 years as a specialist on GNSS related technologies, Erik Frohmann has developed a deep understanding of how Lidaretto is being utilized to make a difference on survey projects of all types. We connected with him to talk about how Lidaretto can fulfill the needs for anyone looking for lidar mapping technologies, what specific projects Lidaretto is being used on, what someone should do if they think the product might be a fit for them and more. 
Jeremiah Karpowicz: Tell us about how and when you first needed to put lidar on a drone for your customer. How did you approach that conversation? What did you learn from it?
Erik Frohmann: We built our first lidar about three years ago for a research institution here in Slovakia. They wanted to have a drone with lidar onboard for their geographic research. We looked through the lidar market at the time and did not find a suitable solution that fit the budget of our client. That was when we decided that we would build our own lidar for them.We had a chance to create a highly motivated team of the hardware and software specialists that built, tested and tuned Lidaretto into the current product. We have found that we are able to produce a competitive and quality solution for the lidar mapping market while still listening to the requirements and ideas of our customers. 
What makes Lidaretto different and distinct from some of the other options currently available? 
At first, Lidaretto was primarily designed to be used on a drone, but the idea behind it has always been to develop a mapping lidar for multiplatform use so that someone would only have to make an investment in the technology once. After they do, they'll have a mapping solution that can be used on a drone, car, backpack, scooter or boat, etc. Simply put, it's lidar that can be utilized on any moving platform.Lidaretto can be even used on a tripod just like a traditional, terrestrial scanner. Users will often find themselves in an area that cannot be scanned with only one tool. For example, you really shouldn't fly above the houses where people live with a drone, but you can drive around them with your car for scanning purposes. If it's not possible to drive, you can walk. All of this can be done with Lidaretto.This single tool that can be used in multiple ways still isn't very common in the lidar market. It's also an extremely high-quality solution at an affordable price, and that opens up the technology to people that had otherwise been shut out because of the high price point.
 What are some of the practical and logistical considerations around using Lidaretto?
The simplicity of the workflow is essential. The user interface of Lidaretto can be run on a smartphone if necessary, and it's very intuitive. Users in the field don't have to do much.We've also developed our own PC software we call Lidaretto Creator for producing point clouds easily. We are able to provide some parts of the whole workflow as a service – e.g. processing accurate GNSS/IMU trajectory which requires some skills.
You have a few different applications listed on your site. What can you tell us about the Slavin and Palace imagery? 
We performed numerous scans over visually interesting areas in order to show to our customers the potential of lidar technology, and Slavin was one of those areas. Slavin is a memorial monument and cemetery for Soviet Army soldiers who fell during World War II while liberating the city of 
Bratislava
 in April 1945. We used Lidaretto in the backpack configuration while walking over Slavin area.The Palace is located in the old city of Bratislava, and we also used the backpack configuration while driving the electric scooter. It was a fun and very efficient way of scanning old city architecture where cars are prohibited from entering.For the Municipality of Bratislava, such outputs very valuable. 
You also have a number of videos on your site, and we wanted to learn more about them. What do viewers need to know about the Road to Kamzik and the Bratislava Petrzalka videos?
Road to Kamzik was a project for mapping the road shape in the forest area under the tree canopy. Lidaretto was installed on a car. This experience showed us how the trees influenced the absolute accuracy, and what strategy needs to be applied in order to get the best results in such challenging environments.The Petrzalka video shows how an urban area can be scanned very effectively in high detail. That data that can then be turned into final CAD outputs for the architects or developers trying to improve the living environment. More than 20% of the citizens in Bratislava live in Petrzalka. It's also where our office is also located.
 What stands out to you most about all of these videos? Is there one thing you'd want potential customers to know about how Lidaretto was used with all of them?
We want everyone to know that we're capable of providing a solution that can create accurate point clouds which look great but also allow them to extract relevant information. We're hoping that these videos can inspire potential users and help them think about how their current workflow could be much more efficient.Ultimately, we believe that using a compact mobile mapping solution like Lidaretto will become common and the preferred option when compared to traditional methods of capturing data in the field.
 What should someone do if they think Lidaretto might the right fit for their project, but they want to learn more? 
If anyone wants to learn more about how we can help, all they need to do is
send us an email
to start the discussion about their needs or requirements. Once we have that information, we're able to tailor a solution that will be able to fit those needs and requirements, whatever they might be. Our goal is to be able to provide affordable solutions, so we try to get the most out of cost-effective technologies rather than technologies that end up being prohibitively expensive.