As we explore the "new normal" in the drone industry, it's been reassuring to hear from and connect with operators and organizations that are attempting to define this reality for themselves. Such approaches are shaping the future of the technology and industry in telling and unexpected ways.
Companies like Action Drone Inc. are very much part of that effort on multiple levels, although they're doing so from an approach that goes all the way back to the founding of the company. The company's response to the COVID-19 crisis outlines how Action Drone has managed to work from home and alternate skeleton crew shifts for their drone support operations to assist as much as possible. They are accommodating and facilitating services that can help combat COVID-19 in ways that are instructive around what the future of enterprise drone programs should look like.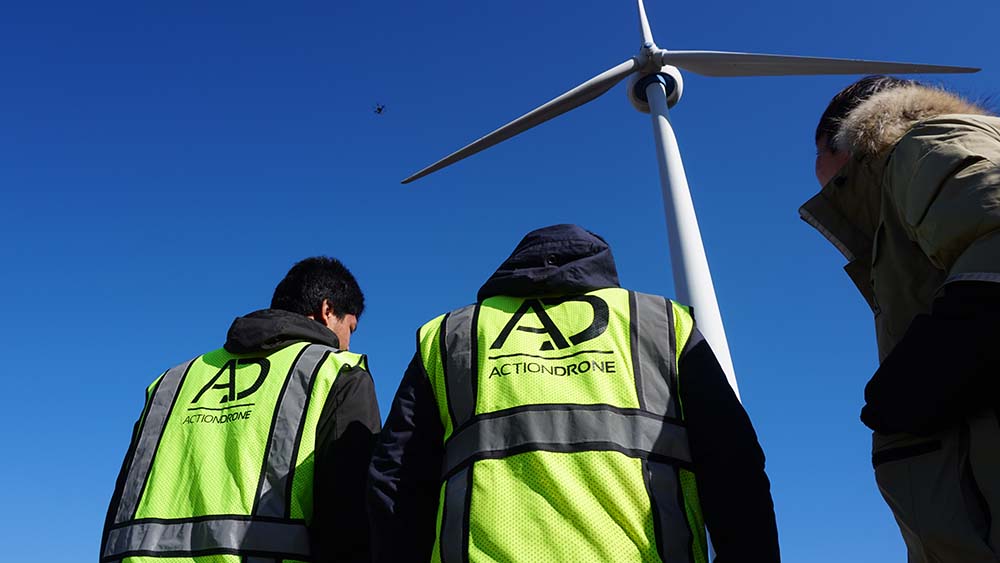 Creating a Simplified Drone Program Integration Process
Darryl Anunciado is the CEO at Action Drone and he's been focused on the pragmatic application of the technology ever since he was exposed to it. That compelled him to go to flight school to really understand what it takes to operate in the FAA world. It also led to the creation of departments at Action Drone that customize drones but also provide services and training. COVID-19 has impacted the needs and demands for all of these offerings in different ways.
"Right now, our services department has slowed down because of changes to demand with COVID-19 but the R&D (Research & Development) side has skyrocketed because we're getting requests for custom-made drones of all types," Anunciado said. "Our engineering team has been really busy developing drones that can fulfill mission capabilities we've never explored. That's been nice to see but we're hoping that things settle down and we can find ways to enable more growth on the service and training side by next year."
That planned growth stems from how the company has focused on creating business development strategies and standardizing training and services to suit their clients' needs. These efforts are ultimately designed to create a simplified drone integration process that can be deployed by different types of users and organizations from all over the world.
It's an approach to adoption and integration that makes even more sense during a pandemic that is changing how teams can work and collaborate. However, it also underscores how the challenges that teams are working through when it comes to the adoption of these tools are ultimately not about drone technology itself.
"The technology to do a lot of the things that people want to do in order to enable social distancing requirements like deliver food and medicine exists right," Anunciado told Commercial UAV News. "We have a vertical takeoff airplane that can go fifteen miles out. That's not a problem. The problem is the people that are actually able to utilize this technology. The processes and training to do so don't exist. So how can you create an infrastructure of delivery systems if no one is managing that system?"
The creation of such materials to manage all of these operations is what the Action Drone team is focused on. Those specifics can vary depending on the sector, organization and even the individual users, but such integration challenges would need to be sorted through regardless. Doing so is enabling users to define how this technology can make sense in the present but will also provide a path toward future efficiencies.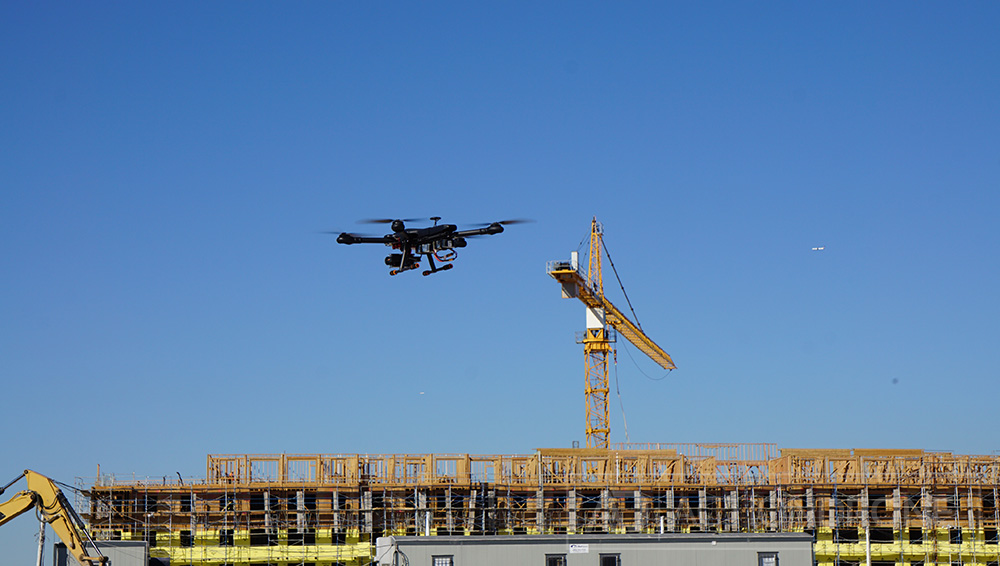 Change as a Constant
While it's tempting to discuss a return to "normal" in terms of operations and even for entire industries, such developments aren't as applicable to drone technology. COVID-19 might have changed the timing and details of adoption for many users, but it's ultimately sped up or slowed down changes that were set to take shape in 2020 in one way or another.
"Something always changes in terms of things that we can do with drones," Anunciado continued. "It's all based on rules and regulations that are either new or don't exist yet. But then, all of a sudden, we can. The industry as a whole wants to be able to legally perform beyond visual line of sight work in an easier manner because that would really enhance the drone industry. That's just one of the reasons that things were going to change no matter what this year because they always have with this technology."
As an example of what that constant change can look like, Anunciado mentioned that when Action Drone first developed a solution to inspect wind turbines, they could perform five or six inspections a day. Now they can inspect thirty in a single day and that number could increase to over a hundred when they're able to utilize swarm inspections.
These continual developments around drone technology and regulations can be easy to forget in a world impacted by COVIID-19 where plans can change by the hour. The constant change of the industry has remained the same, although the pandemic has clearly impacted what certain users and organizations think they should be adopting and developing as a drone solution.
"Because of our focus on R&D, we've seen a lot of very silly requests come through since the pandemic hit," Anunciado said. "We've had a few companies ask us to prototype drones with UV lights so they can use it to disinfect something like a stadium. In my opinion, that's all marketing. It doesn't make sense to fly a drone inside a stadium to fly over with UV light to disinfect the whole area."
Products and applications that are designed to fit a COVID-19 narrative don't have much runway in the present, let alone a future where teams will be able to collaborate, perform tasks and capture data in ways that most more familiar to them. Limitations that existed before COVID-19 will need to be worked through regardless of how things change with the pandemic. That reality is driving the creation of drone program procedures that are set to help organizations succeed with the technology in the short and long term.
Want to share your story around what it means to operate a drone in a pandemic? Get in touch with our team.