Companies in the surveying & mapping industry were among the first adopters of uncrewed technology. Early on, many of these firms understood that drones could replace traditional survey methods,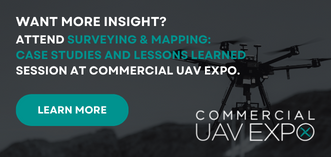 including the use of scaffolding, rope, and elevated platforms. They saw that drones could go places humans could not go, and they could perform operations in ways that were less time-consuming, less costly, and less dangerous. What's more, drones equipped with sophisticated imaging systems could collect vast amounts of critical data.
But the barriers to drone adoption are many­, and fulfilling the many promises of the technology can be frustratingly difficult. Fortunately, there are a few experts who have experience creating the right mix of vehicles, software, sensors, and personnel to derive maximum value from a drone-based operation.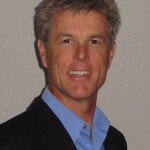 At the upcoming Commercial UAV Expo in Las Vegas, attendees will have the opportunity to learn from one of those experts. During the "Ingredients For a Successful Drone Program in Surveying & Mapping" presentation, scheduled for September 7, Robert Wilhite, Geospatial Manager at LJA Surveying, will draw on his experience creating a successful program. Part of the larger "Surveying & Mapping: Case Studies and Lessons Learned" session, Wilhite's talk will touch on ways to get started, how to make the program profitable, future needs and expansion, and the importance of BVLOS waivers.
Speaking with Commercial UAV News, Wilhite asserted that attendees of his session "will gain some valuable nuggets about what it would take to create an in-house drone division and why you would even consider creating a division." He also said that attendees will learn about "income revenue streams and the profit margins of aerial services compared with traditional surveying methods."
Specifically, Wilhite plans to draw on his work with LJA Surveying, where he has been instrumental in developing an in-house drone-based surveying & mapping division.
"I came from flying drones in the cinematic world, so when I made the change over to industrial, everything was different," he stated. Early on in his work, he recognized a "pain point" involving the collection, analysis, and use of data. "They would reach out to a third-party provider for aerial services," he explained. "The drone pilot would go out and collect data without understanding how they were going to look at the data or use it. And then, they would take additional time to manipulate the data to where they could even begin to work with it."
Wilhite said that he "quickly learned from the surveyors and engineers that it helps to understand the data from their perspective. So, I sat down with people from our company, and I asked them 'What information do you want to see when you're given a data set? How could you have confidence that what you're seeing is accurate?'"
Bringing together these essential perspectives and focusing on accuracy were crucial "ingredients" in creating the in-house program. "There was immediate buy in," Wilhite stated.
At his Commercial UAV Expo session, Wilhite will speak in detail about his experience with LJA Surveying to describe the "ingredients" of an effective program. He will also draw on his interactions with surveyors, mappers, engineers, and others at different organizations to offer a broader perspective on the challenges involved in starting up uncrewed operations.
"I feel like I've got a pretty good pulse on the surveying and the mapping world—especially from those who have not yet embraced drone technology," he said. "I know what they're thinking, and I think I can help."
Interested in learning more about how surveying and mapping utilize commercial drones? Join the global drone community at Commercial UAV Expo.
Commercial UAV Expo is the definitive global event for professionals integrating or operating commercial UAS. Surveying and mapping focused conference sessions include Surveying & Mapping: Case Studies and Lessons Learned, Drone Visionaries, Drone Program Realities, How to Leverage Drones in Construction: Launching, Logistics and Lidar, and Drone Pilot Opportunities and Operations.
More than 250 exhibitors will participate, providing products and services including hardware and software, flight operations management, testing or purchasing drones, and different strategies and development for drone use. Commercial UAV Expo is a key event to evaluate and identify potential use-cases for drones within the Surveying and Mapping community. Registration is now open – Click here to register today.