Creating a "complete drone solution" has been a major focus for solution providers over the past few years. There's a good reason for that, as the challenges associated with properly integrating drone electronics, software (including custom algorithms), ground control stations, flight control systems and advanced communication systems are simply too much for many users. Those logistics are secondary to the way in which certain operators and organizations might define that complete drone solution, with very different expectations and needs.
That's partly why Sky-Drones has established, to the highest standard in the UAV industry, a full-stack UAV control and flight planning system, ground control station and analytics software for data capture from flights and payloads. Rather than sort through such philosophical and logistical issues, operators and organizations can focus their efforts on the outcomes they're trying to achieve rather than the technology they're trying to integrate.
We're proud to be able to offer that complete drone solution for use in the commercial market, but doing so is about much more than technology. It's about making connections that enable entire ecosystems across teams, organizations and entire industries.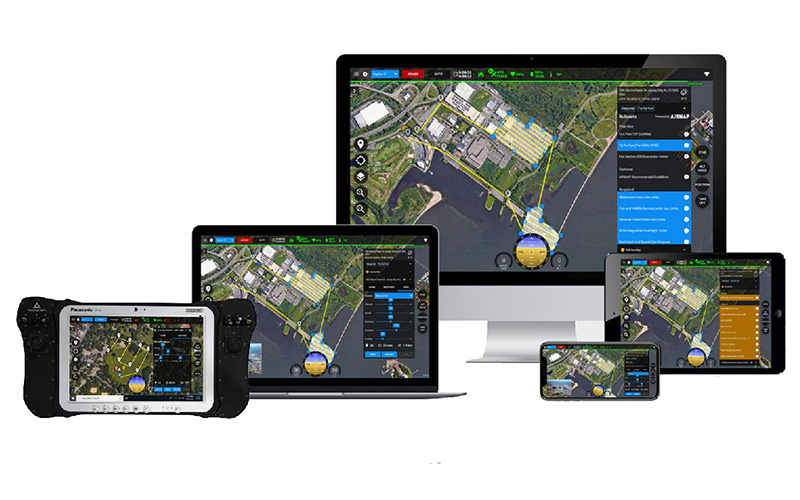 Defining a "complete drone solution"
Claims about complete drone solutions that stand out from the competition in this space are nothing new, but what is new about Sky-Drones is our full-stack systems integration capabilities. Simply put, our products are complete because they're connected, but nowhere are those connections and capabilities more evident than they are in AIRLink, our flagship product.
AIRLink, which stands for Artificial Intelligence and Remote Link, is the most advanced AI drone avionics in the industry to date. Other solutions available on the market are simply flight controllers while ours contains a cutting-edge autopilot, AI mission computer and LTE connectivity unit. We provide fully integrated avionics whilst our competitors are offering something so much simpler and less powerful.
That ease of use connects to the complete drone solution concept that Sky-Drones directly supports. Our all-in-one solution makes it the most effective to adopt due to the sheer readiness and a vast number of capabilities and additional options. Our technology eliminates the need for drone manufacturers to think about how their fleet of UAVs will achieve their targets and complete the missions at hand; we've created the technology that allows said drones to fly immediately and easily. It's something that connects to the ecosystem approach we've taken, which puts the emphasis on flight control systems, operations tracking and real-time connectivity to declare its unique position.
This ecosystem approach includes SmartAP GCS – a cross-platform ground control station app for mission planning and flight control. Additionally, it offers Sky-Drones Cloud –an especially powerful web-based application for drone fleet management. These capabilities make our products a solid option when starting or advancing your UAV enterprise as we provide the cutting-edge hardware and software combination. Effectively, rather than parts of an entire solution, we ARE the entire solution.
That drone solution is very much a complete one but it can be further customized as needed thanks to how many different partners and organizations that are part of our ecosystem.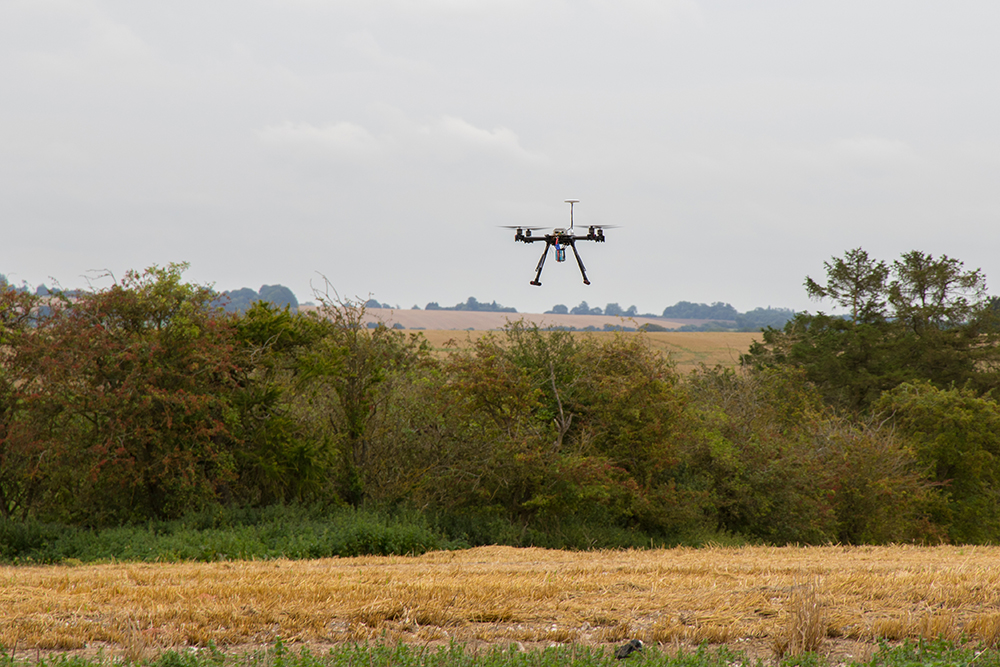 Integration opportunities
Sky-Drones is supported by a rich, worldwide customer base and a partner network. Notable contributors include Full Throttle Aerial, Volansi, Skyports, DroneBase, Aerialtronics and Clogworks, but there are plenty others with more being added all the time.
Thanks to integrations with these organizations, users can take advantage of some of the greatest technologies available on the market such as Artificial Intelligence leading to object recognition and target tracking from VIZGARD. An integration with DroneLogbook enables users to take advantage of reduced clerical hours and the availability of data and information from flights and pilot logs. Customers can flexibly combine Sky-Drones software with third-party ones or even use only third-party software. Enterprise/defense customers are interested in deploying the software fully developed in-house in some cases
On the defense side, to further advance Sky-Drones' DOD Strategy, the company has recently established a Strategic Partnership with US-based, Full Throttle Aerial (FTA) and Canadian-based, Terranova Aerospace. We are also leveraging the support of Performance Marketing Group (PMGResults) to advance Defense Strategy, develop strategic alliances and secure investor funding to support the growth of Sky-Drones.
Within the defense target segment, Sky-Drones has fulfilled projects with Iridium SATCOMM and the Tether-Mode project (with Cubic Defense). This highlights the trust Sky-Drones' partners have in its technology and defines the way in which this company has become so established in the UAS industry. We've established that trust based on the value we've been able to create for various customers that are serving as the building blocks for enterprise drone programs.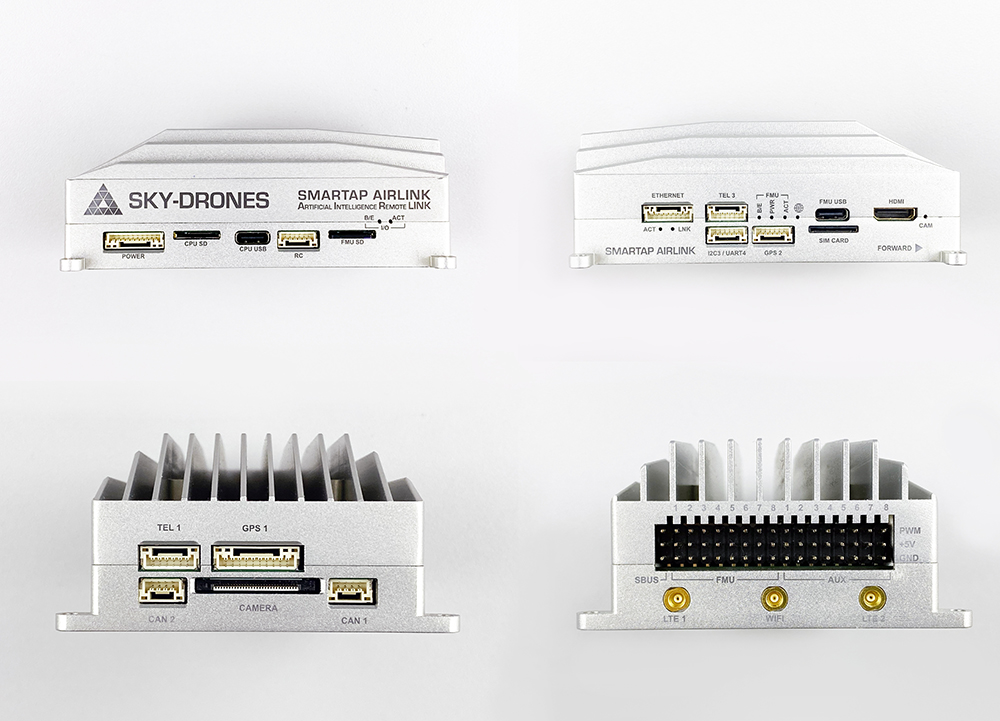 The building blocks for all drone enterprises
Funded by Innovate UK and consisting of a consortium of industry-leading organizations, the Project RISE initiative is concentrating on opening up segregated and non-segregated airspace for BVLOS flights. The project is aimed to achieve safer, more reliable and auditable drone flights integrating evolving UTM with the control systems onboard drones. Sky-Drones' flight control and mission planning software have been used on test flights within the UK, focusing on the adoption of drones within shared airspace.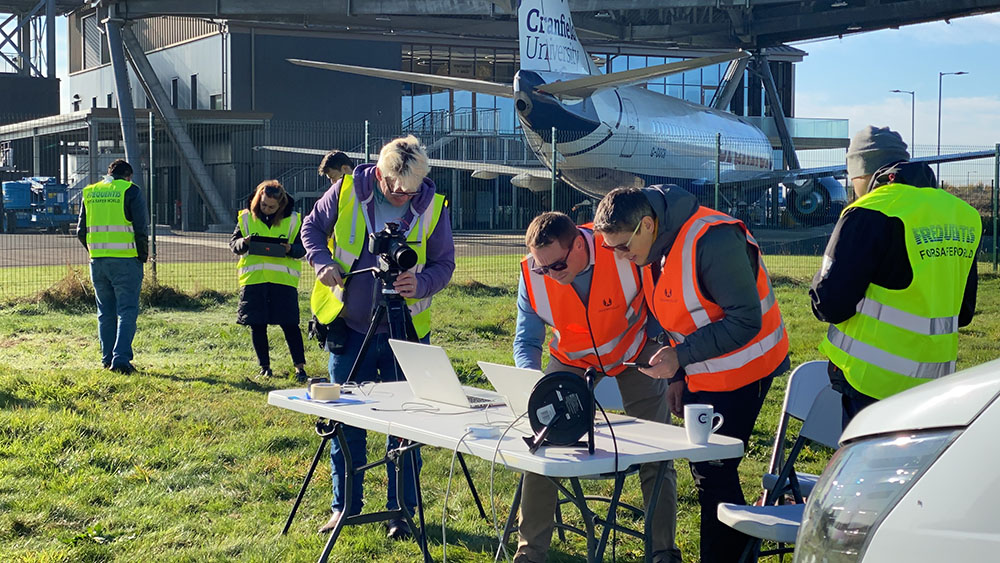 Project RISE aimed to make it easier to enable drone flights in both segregated and non-segregated airspace. With the methods, algorithms and flight tests, our consortium was able to ensure multiple safe UAV flights within a working UK airport. A video relating to what project RISE did in terms of value for all industry stakeholders can be found here:
The Cubic Defense project focuses on multirotor aircraft platforms carrying up to 20kg (44 pounds) of weight, operated by Cubic's team of military pilots, running Sky-Drones' avionics suite. Designed specifically for the drone and users' needs, Sky-Drones' software provides heightened navigation control, guidance and precision for extreme mission environments. Target use supports critical operations and undercover missions and equips UAVs with integrated avionics that retrieve mission replays and debriefs utilizing Sky-Drones Cloud from anywhere in the world.
AirSeed Technologies has pledged to plant 100,000,000 trees by 2024. The Australian organization has been able to make this pledge thanks to their use of Sky-Drones' full-stack avionics and software. It has enabled them to ensure rapid response re-foresting and re-vegetating following bushfires, deforestation by the kilometer, and species decline. The use of drones with integrated technologies from Sky-Drones is expected to yield a global and scalable solution in a fraction of the time than traditional planting methods. Around 40,000 seed pods can be planted daily versus the 800 seedlings per day by a manual tree planter.
These use cases showcase how AIRLink and the Sky-Drones ecosystem can be a foundational element for drones in the enterprise that creates value in the present while providing a pathway for new opportunities in the future.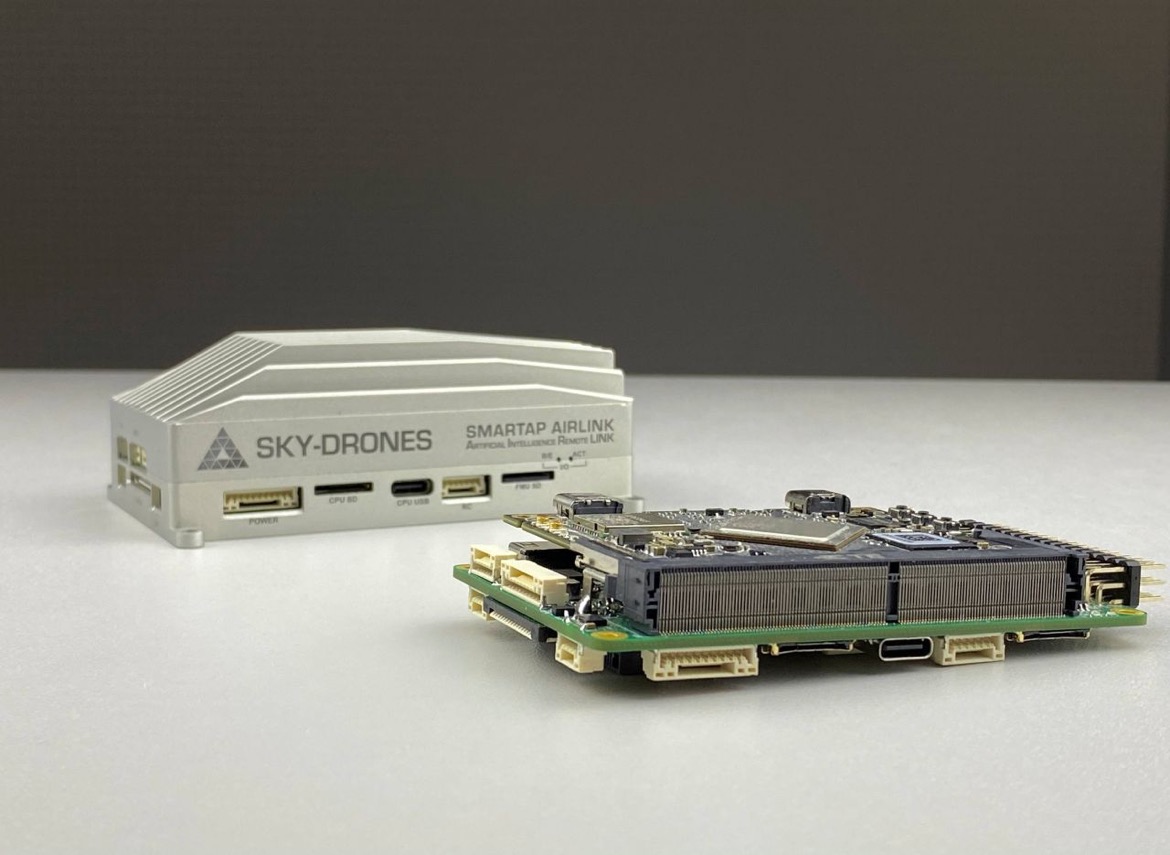 Creating opportunities for tomorrow by solving problems today
Whilst we have an extensive, growing and industry-leading selection of partners, users can integrate their own software and hardware into the ecosystem for their organizational needs. We know what our technology can do and we've proven what it can do across various industrial segments. However, the challenges that the drone industry faces go beyond integration and value propositions. There are three critical aspects that we as an industry must resolve:
Slow regulatory progression including BVLOS flights
Lack of experience in manufacturing and drone operation among new organizations
A long and slow adoption cycle for drone technology by UAV enterprises leading to
high cost and complexity
Sky-Drones is committed to seeing these challenges resolved in distinct ways. On the regulatory front, our work with Project RISE towards entering into a world of regular and effective BVLOS flights in shared airspace were designed to make drones accessible and adaptable for various segments in the economy. Our technology pushes the boundaries since it integrates multiple options for UTM, ATM, Air Navigation and more, providing data that is needed for those regulatory challenges. We're also working alongside NASA, the FAA, and CAA to further support these efforts.
The lack of experience is something we're working to address with organizational stakeholders as everyone gets more used to using the technology. By offering an all-in-one, full-stack solution to flight control, mapping, connectivity, AI, and more, we're working to directly address this long and slow adoption cycle and prove why it can go much faster.
As slow as things might sometimes seem with regulation and adoption, recent developments within the UAV industry have been in line with Sky-Drones' perspectives for the way forward. BVLOS flights are in reach with the emphasis on public safety, primarily targeted for commercial market use. By providing a variety of solutions within the Sky-Drones ecosystem that encourages users to take advantage of the technologies, users are able to quickly enter into the market.
That entry is connected to some of the distinctions that are specific to Sky-Drones solutions that make them an ideal fit for commercial market use:
the ability to purchase AIRLink as a core unit to "hide" within the UAV and the ability to manufacture your own units is powerful on multiple levels.
the ability to access data through Sky-Drones Cloud to debrief, review and replay missions and flights at any point in time from anywhere around the world makes it an exceptional tool for companies located across the world
The use of two live stream video cameras allows users to have access to multiple views from the UAV depending on the mission and organization at hand.
the benefits and possibilities that accompany the Sky-Drones ecosystem can be endlessly explored with partners and vendors to ensure operators and organizations always have options
Over the next 7-10 years, we can expect to see a huge rise in test flights and groundbreaking, real-life applications integrated into the everyday lives of sectors originally unrelated to the UAV industry. That is connected to Sky-Drones' vision is to build upon and advance the available technologies we've created to enable enterprises easy access for autonomous, connected UAVs globally. We're making it more realizable than ever for both UAV startups and established providers to reach their goals by providing a full-stack flight operation solution with an embedded world of options and technologies from cutting-edge partners around the world.
All of this is possible because of the creation of a true complete drone solution that is enabling drones to be utilized across the enterprise in various sectors. As the drone industry grows and new drone ventures appear, organizations that use Sky-Drones hardware and software platforms will be able to further cultivate these opportunities, finally fulfilling on promises that were made long ago with the sort of complete drone solutions that are only now a reality.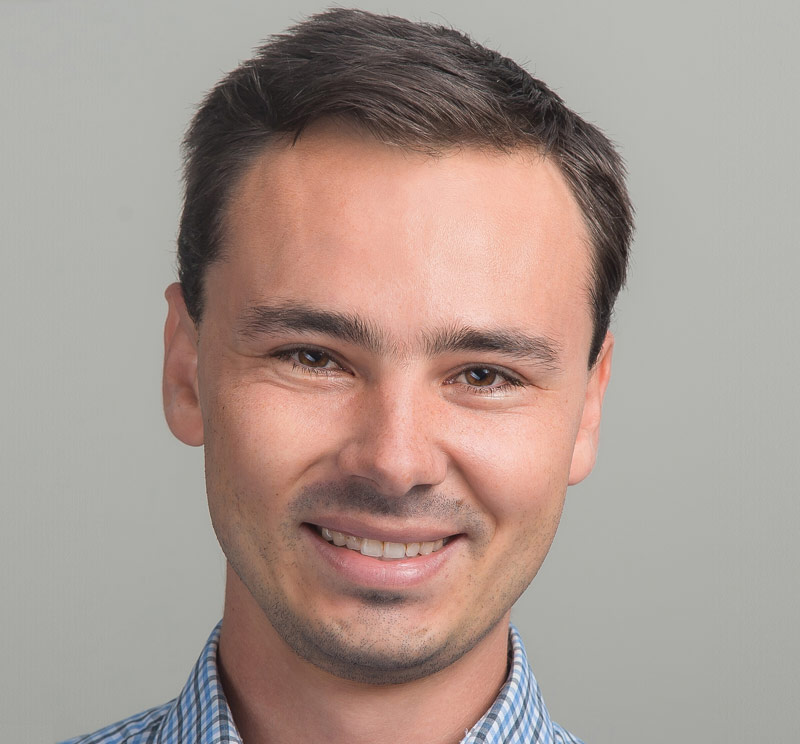 About the Author:
Kirill Shilov is CEO and Founder of Sky-Drones Technologies, which has been serving the UAV industry for 10-years. He has a Master's in aerospace engineering with a major in flight dynamics and control. Before starting Sky-Drones, he worked at ACSL in Tokyo, Japan and Perspective Robotics in Zurich, Switzerland in engineering capacities. Kirill has been a guest lecturer at prestigious technology universities in the UK alongside winning awards for his technology contributions. His professional areas of expertise include flight control systems, unmanned aerial vehicles, autopilot systems, electronics, software, embedded programming and most recently learning to pilot general aviation aircraft.