The notion that operators and organizations are ultimately more interested in the data they're capturing with a drone than the drone itself is a concept many have talked about in direct and indirect ways. If data is the new oil, drones are set to be a key part in extracting value out of this data, given the ability of the technology to capture information in faster, cheaper and safer ways. With the announcement of the Ventus Micro, Sierra-Olympic Technologies has provided drone operators with an especially powerful mid-wave infrared (MWIR) continuous zoom camera option to do exactly that.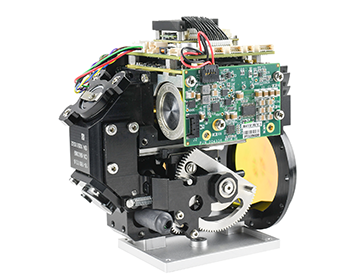 The Ventus Micro features 640 x 512 x 10 um pixel pitch, long-life HOT MWIR core with a custom F3.6 16-180 mm folded optic, all in a miniaturized package designed to fit into a six-inch articulating volume. Originally conceived for Sierra-Olympic airborne customers, the Ventus Micro was designed to create options for users by providing a smaller and lighter infrared camera system that is unlike any other on the market. But what really makes it distinct from some of the other sensor options that are also available to drone operators?
"We do not know of any comparable products," said Sierra-Olympic Technologies President Chris Johnston. "The market is fragmented where sensor vendors and lens vendors each vie for sales. Most integrators will be barraged with 3 or 4 sensor options, and similar lens options, or no lens options and a custom development. It is incredibly risky, expensive, and time consuming to develop integrated MWIR systems this way. We have supplied enough systems to know the difficulties of separately addressing sensors and lenses independently. Many can scratch the surface, but Sierra-Olympic has the experience to address projects in an integrated sense. Ventus Micro is just an example of one of our developments."
Those additional developments have cemented the reputation of Sierra-Olympic Technologies as a leader in the drone space on account of the options associated with their thermal imaging systems. Of the more than 4,000 mid-wave infrared cameras Sierra-Olympic has sold over the last decade, about 90 percent were for airborne applications.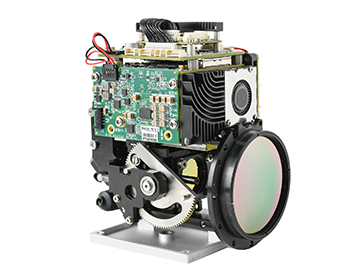 That adoption specifically drove the creation of the Ventus Micro, since it was conceived for one of their airborne customers that was focused on getting the highest performance possible per unit gram. Given the performance those types of users were already getting, the specific opportunities that the Ventus Micro further enables is something that can be seen in terms of capability and in potential new applications.
"The original requirement was to provide a MWIR camera with at least 10X zoom and a narrow HFOV of 2 deg or better that would fit into a 150mm articulating volume," Johnson told Commercial UAV News. "Ventus Micro achieves this. Ten years ago, we shipped >1000 MWIR systems with similar optical attributes that weighed >1500gm and was designed for a 280mm articulating volume. Ventus Micro is about a 2X improvement in performance per unit gram and volume. It is also less expensive. There have always been applications driven by the performance/gram-volume equation and always will be."
The Ventus Micro has already opened up opportunities in tethered multi-rotor surveillance systems, but these applications are just the beginning. The team has worked on dozens of airborne projects and supplied thousands of MWIR systems to create value.
Products like the Ventus OGI and the long-wave Vinden LR series are creating this value for enterprise users in distinct but powerful ways, further underscoring why drone will never be an afterthought. The type of data being captured will always drive value, which drones that are equipped with these kinds of sensors directly enable.
For more information about Ventus Micro, or any other Sierra-Olympic camera, visit www.sierraolympic.com or email

[email protected]