While innovative uses of drone technology are taking place all across the United States, applications for agriculture and precision farming were pioneered in Kansas, while the recent launch of one the first beyond visual line-of-sight (BVLOS) drone flights across a 13-mile long corridor in central Oklahoma illustrated the state's commitment to the technology. Helping to accelerate such developments for companies and entrepreneurs throughout the drone space in Oklahoma and Kansas is exactly why the Unmanned Aerial Systems Cluster Initiative of Oklahoma and Kansas (UASCI) was created. It's also why the organization's upcoming event is such a notable one for the industry as a whole.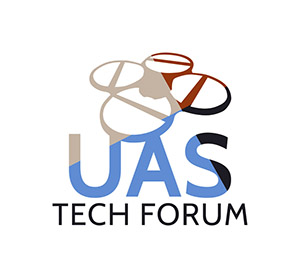 The
UAS Tech Forum
spotlights UAS in agriculture, first response and innovation, but these are hardly the only topics that the event is set to showcase. With sessions that range from
Developing a UAS Program in a Public Safety Organization
to
Is There Such a Thing as Too Much Data?
to
The future of UAS and the UAS Integration Pilot Program
, the event clearly has something for everyone. Speakers like Greg Crutsinger, Christopher Todd, Randall Warnas and Kurt Carraway are set to present at multiple sessions, providing insight across a wide range of drone topics.To find out more about UASCI and the UAS Tech Forum, we caught up with
Amanda Radovic
. As the Program Manager of the UASCI, not only is she intimately involved with the setup of the event but is also committed to connecting people and organizations to create jobs and economic opportunity throughout the UAS industry. We talked with her about the origin of UASCI, what she's looking forward to most at the UAS Tech Forum, what type of person is going to get the most out of the event and plenty more.&feature=youtu.be
 Jeremiah Karpowicz: Can you tell us a little bit about the UAS Cluster Initiative? What is the genesis of the organization? 
Amanda Radovic:
The seeds of the effort were planted in 2011 when conversations with State leadership within Oklahoma's UAS industry began. There was an interest in growing the industry and our firm, Development Capital Networks, was invited to be part of that effort.Hosted by Oklahoma State University and the Stillwater Chamber of Commerce, the first UAS Tech Forum (formerly the UAS Open Innovation Forum) was launched in 2013, bringing UAS stakeholders together. Soon after, the opportunity came along to apply for the Small Business Administration's Regional Innovation Cluster Program to further seed regional programs that continued to support the growth of the industry. The UAS Cluster Initiative (UASCI), a program funded through a contract with the SBA, was created.Fast forward to 2019, and this year will be our 6
th
Annual UAS Tech Forum, the anchor event of our cluster initiative in Oklahoma and Kansas.
 What are some of the ways drones are currently being used in Oklahoma and Kansas?
New applications for drones are discovered every day. In general, the main goal is to accelerate the safe integration of UAS in the national airspace. In regards to specific markets and applications, both states are focused on applications in precision agriculture, beyond visual line of site, weather, utility inspection, first responder and emergency services. 
Do you envision the current and future uses of the technology in these states could showcase how drones could be utilized in other parts of the country or even the world?
With a rich history in aerospace and many UAS assets, both states have been early adopters of this technology that has positioned them well in the industry.Oklahoma and Kansas are two of the 10 sites selected for the FAA's Integration Pilot Program. Together with private industry, this program will help solve some of the world's toughest drone use, integration and safety issues that will impact the industry as a whole going forward.Additionally, three Kansas universities are part of ASSURE (Kansas State University, University of Kansas and Wichita State University, which is comprised of 23 of the world's leading research institutions and a 100 leading industry, government partners all dedicated to realizing the full potential of UAS.Oklahoma State University and the University of Oklahoma are conducting cutting-edge weather and climate research using drones. And private industry is an important piece of the puzzle as well. A great example of this was in 2017 when several regional drone companies were pulled away from the Tech Forum to assist with disaster relief efforts in Houston, Texas, following Hurricane Harvey.
 In what way have these concepts and developments impacted the program for the upcoming 
UAS Tech Forum
?
It is important to understand the impact of UAS on our culture and society. UAS is a game changer! We want to have programming that reflects the good work happening in our region.Early-stage technologies have also been a strategic focus, and it is important and exciting to see first-hand the emerging and bleeding-edge technologies being developed from our startups, federal labs and universities.
 What is the significance of Agriculture, First Responders, and Innovation forming the key tracks for the event? 
We worked with our host organizations and our steering committee to help develop content. We also look to our national and regional partners and industry to serve as guides. It reflects the growing interest and work that's happening in the nation. Leveraging the assets in the regional markets within the industry have emerged with broader potential for growth, and that is where we have chosen to focus our efforts on this year.
 In what key ways do you envision this event will be distinct or different from other drone events? 
The goal is to have an event where productive collisions and exchanges happen between the various stakeholders. The audience we attract is diverse and represents many parts of the industry and individual markets from UAS startups, to investors, to pilots and policymakers. Also, the focus on emerging technologies that may one day be at the core of the industry makes for an exciting event to attend.
  Are there any particular sessions that you're looking forward to seeing?
All of it!The sessions are designed to have something for everyone. From an agenda perspective, this is the largest Tech Forum to date with more than 40 speakers and three concurrent tracks of content focused on Agriculture, First Responders and Innovation. Also, the crossover in the sessions is intriguing. We created an agenda where we are putting people together using UAS technologies in various ways and sharing what they are doing. We like to think of it as cross-pollination.
  We see names like Greg Crutsinger, Christopher Todd and Randall Warnas that we recognize on your speaker list, but what speakers from your list should we be paying attention to that we might not be familiar with?
UAS is an industry that is really being pushed and challenged by the private sector. Keynotes such as Cliff Stone from General Atomics Aeronautical Systems, Inc. can give you a futurist's perspective. Then you have serial entrepreneurs, including Kris Poulson of Sentera, that are shaping the industry, along with our group of pitch presenters and up-and-coming industry disrupters who are developing new technologies with UAS applications. 
Ultimately, what type of person is going to get the most out of the event? 
Anyone involved in UAS – technology developers, startups, investors, first responders, farmers, pilots and policymakers – who is interested in making meaningful and strategic connections with key industry players. There are a number of different ways people can do business and make connections at this event.