Introduced by Ascent AeroSystems in 2020, the Spirit is a compact and modular airborne platform that allows for easy interchange of payloads and efficient technology upgrades. It offers nearly 10 pounds for payloads and batteries, and it can fly at a top speed of more than 60 miles per hour. Rugged and able to stand up to high winds, heavy rain, sleet, snow, and sand, the Spirit's versatility makes it the ideal platform for a wide range of commercial and public safety operations.
In June, the Defense Innovation Unit (DIU) added the platform to the Blue sUAS Cleared List of approved small unmanned aerial systems (UAS). Now, the Spirit Blue sUAS platform can be purchased and operated by any US government customer without further technical review or approval.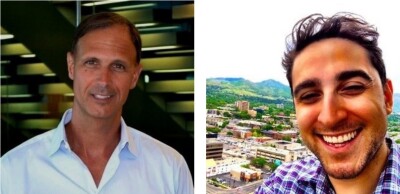 To learn more about the Spirit Blue sUAS platform, Commercial UAV News spoke with Bobby Sakaki, Head of Product, and Paul Fermo, VP of Business Development, for Ascent AeroSystems. We discussed the platform's features and functionality, as well as the importance of being part of the DIU Blue sUAS-approved list.
Commercial UAV News: What are the major features of the Spirit platform?
Bobby Sakaki: The Spirit is a compact, highly modular, and all-weather-capable platform for public safety, government, and enterprise customers.
Its unique form factor and coaxial design enable superior performance over other multicopters—specifically payload capacity, endurance, range, and weather resistance. It fits in a backpack but also flies in a hailstorm. We've positioned it to be the Blue sUAS competitor to the DJI M300.
Commercial UAV News: What operations would be best served by the platform?
Paul Fermo: The Spirit excels at a wide variety of workflows given its rugged all-weather capability, superior aerodynamic performance, and versatility. Its ability to Integrate various payloads and sensors such as high-zoom EO/IR cameras, 3D mapping payloads, LiDAR, and more provides an all-in-one solution for critical capabilities required by operators ranging from public safety to defense to industrial users.
Commercial UAV News: Why is it important to distinguish Spirit as a "platform" rather than a "product"?
Paul Fermo: A lot of UAV companies provide singular products that cannot be upgraded with new capabilities as technology evolves. Our strategy is different. We focus on the aircraft itself and provide a platform that is virtually compatible with any payload or sensor using our Payload Development Kit, which means we can expand our "Blue offering" as more compliant sensors become available and approved. The unrivaled modularity allows end users and integrators to customize Spirit exactly to their mission needs. No other UAS at this size or price can do this.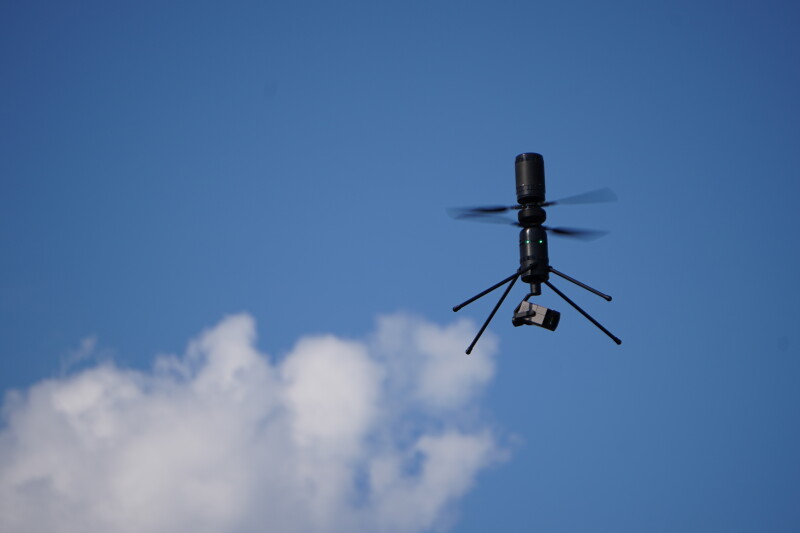 Commercial UAV News: The platform has a modular design that allows it to be configured for specific missions and adapt new sensors. Can you explain how that works?
Bobby Sakaki: The Spirit has different modules that stack, like layers. We can build specific modules to accommodate a specific sensor or payload based on customer needs. The possibilities are endless.
Commercial UAV News: What is the value of this being an "open source" platform?
Bobby Sakaki: With nascent tech, it's critical to work collaboratively in the industry to improve and refine the technology that's so relevant for our work. Open-source is built on collaboration—the Ardupilot community has been very helpful in enabling not just us, but many other OEMs, in creating impactful products for customers.
Commercial UAV News: Why is it important to be part of the DIU Blue UAS-approved list?
Paul Fermo: Being selected for the Blue sUAS approved list was a big accomplishment for us, and the government's vetting process was rigorous. The Blue sUAS 1.0 and 2.0 lists consist of a select few tactical systems that have been meticulously vetted by DIU, along with partner agencies and evaluators, and approved for procurement by federal agencies without further technical review. It's important to note that the Blue sUAS certification process not only gives customers the confidence that they are getting an approved US-manufactured platform that has been rigorously tested, but that the company itself has also been evaluated as a trusted supplier to the federal government.
Ascent AeroSystems' Spirit UAV Platform is available for immediate procurement and shipped within 30-60 days of order. Contact a team member to determine mission objectives and appropriate payload configuration(s).
Sales: [email protected]
General Inquiries: [email protected]
Media & Marketing Inquiries: [email protected]
LinkedIn: https://www.linkedin.com/company/ascent-aerosystems/