We all seem to be affected, one way or another, by the COVID-19 pandemic, and the drone industry is focused on being a key part of the solution. We have written about the need for delivery drones to reduce human contact in order to mitigate the spread of the virus, but unmanned aerial vehicles (UAV) can do so much more than just deliver packages. One company in particular has been focused on the development of a drone that can actually monitor and report on individuals with symptoms of the virus.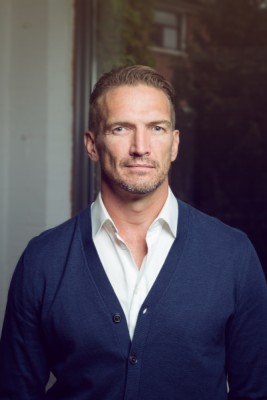 Draganfly, founded in 1998, is the oldest UAV company in North America and with over two decades of success, they have been able to put all that knowledge toward serving humanity in the fight against COVID-19. We had the opportunity to connect with Cameron Chell, Chairman and CEO of Draganfly, to better understand how their solution may be able to combat the pandemic.
"Over the past 20 years Draganfly has been perfecting the science of highly stabilized UAVs equipped with hyper accurate sensors and the software to make sense of the data," Cameron explained. "Now is the time to put all those components together with a single purpose, to provide local law enforcement and medical authorities with the tools to detect possible sick individuals and potential hot spots in large crowds."
The Draganfly Pandemic Drone is a modified version of their popular model, the Commander, it is equipped with various sensors, including a highly sensitive thermal camera. The Pandemic Drone can detect individuals with a combination of elevated body temperature, elevated heart rate, indicative respiratory rates and coughing to identify individuals or groups of individuals with the potential to create a pandemic hot spot.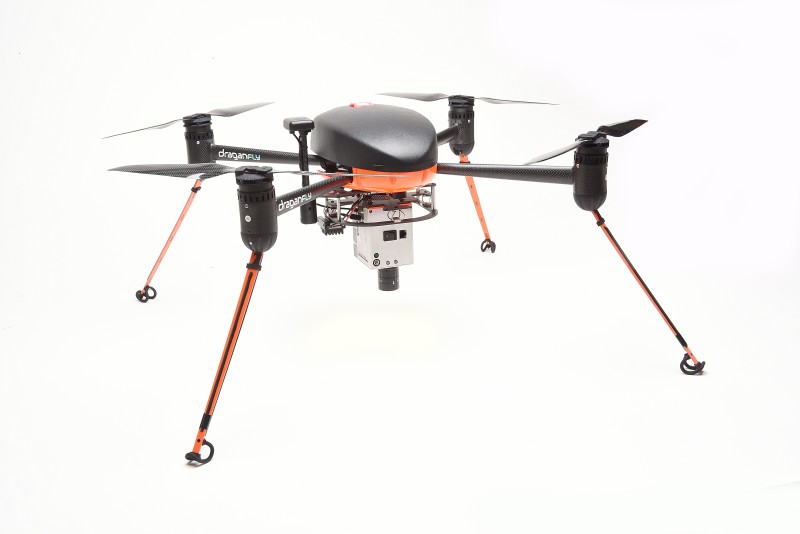 "What we have done is equip our vehicle with a series of different sensors, which, when combined, create a comprehensive picture of a potential pandemic infection," Cameron said. "First, from a relatively short distance, the drone can detect body temperature, heart rate, respiration rate and oxygen saturation in the blood. All of this information is processed by our proprietary software to create a comprehensive picture. Then we add movement of the limbs to the picture and artificial intelligence algorithms that look for patterns that might show coughing or sneezing, creating a holistic picture."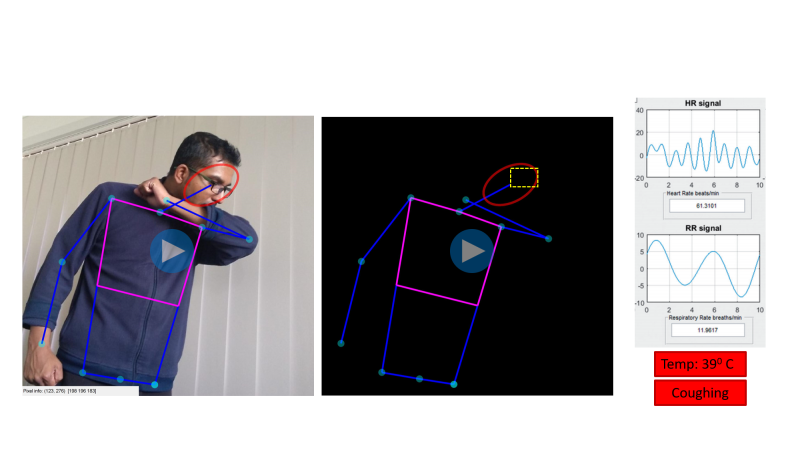 The same technology can be used to determine the likelihood that a group of individuals are a potential hot spot for the transmission of the virus.
"When we use our drone to monitor a group of individuals from a certain distance, then the same sensors can detect social distancing, group temperatures and other data points that might give medical authorities and law enforcement enough information to determine if a community is at risk." Cameron elaborated.
With the ability to use any 4K camera on board, Draganfly engineers are designing and manufacturing aerial platforms that can be used in various aspects of controlling the pandemic. Monitoring symptoms for potential dangers of contagion, the solutions are a real answer to the question of what our industry can do to help prevent the spread of the virus, thus allowing our society to return to normal.
For a detailed explanation of how the solution works, check out the following video: