Because the drone industry is still relatively nascent, it is still expanding and developing, with new markets and use cases emerging almost daily. A lot of this discovery is happening on the fly in the field as companies start to understand the true potential that drones can bring to their workflows and ROI. The ability for drone service providers to be agile and flexible enough to quickly adapt new processes to meet up with their customers' needs can make or break their bottom line—if they don't have the solution, someone else will find it.
The challenge with this scenario has always been that most of the time the customer doesn't know what is involved or what they will need. Therefore, they rely on the industry to provide them with pilots and service providers who have this knowledge and education. However, it can be a challenge to develop that level of trust. The question has always been: How can you prove you have the qualifications to do the job and do it right? Customers want to know what is being done within an organization to not only test capabilities, but to ensure continuing education of pilots as well. Up until now, there has been a challenge within the industry to define the qualifications of their pilots. How can a drone service provider distinguish themselves from the novice drone pilot with little to no experience? This is exactly why Tom Walker, Founder and CEO of DroneUp, started talking to Brendan Stewart, President of AeroVista Innovations, about an acquisition.
"This industry is unquestionably the most dynamic industry I've ever been involved in and things change every day operationally from a technological and regulatory standpoint," began Walker. "But perhaps even more importantly, the understanding of our clients on how to use this technology changes by the minute. By acquiring AeroVista, we are now able to immediately take the feedback our pilots are getting from our customers in the field, and then develop training programs and new ways of doing business in real time, rather than having to go back to talk to a partner or third party."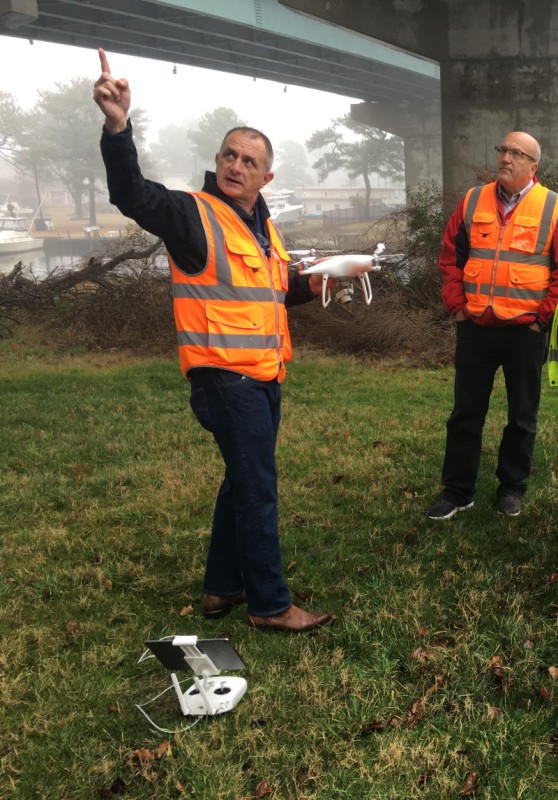 Both Walker and Stewart have a clear understanding about the value this type of merger will create for their clients and the industry as a whole. They believe this added level of training and program development will enable companies to expand their operations and push the technology beyond what they originally thought they were capable of.
"There are many points to the value chain where you can potentially implement drones in a large organization," explained Stewart. "There's many more things that the industry needs in order to be fully functional. It is more than providing a stock of pilots that are trained. AeroVista has figured out all of that backend work with training, compliance, and consulting. Now we are able to pair that with DroneUp's core competencies and push something that is a full end-to-end solution that covers all the potential needs a client might have in the whole lifecycle of operations. What I am really excited about is building capabilities that push the industry forward and then scaling those capabilities. A lot of that involves providing the support to our clients to obtain the waivers that they don't have the knowledge or expertise to get on their own, and then training to support them on what those specialized types of operations require. I want to empower my clients to do an operation today that two weeks ago they thought was impossible."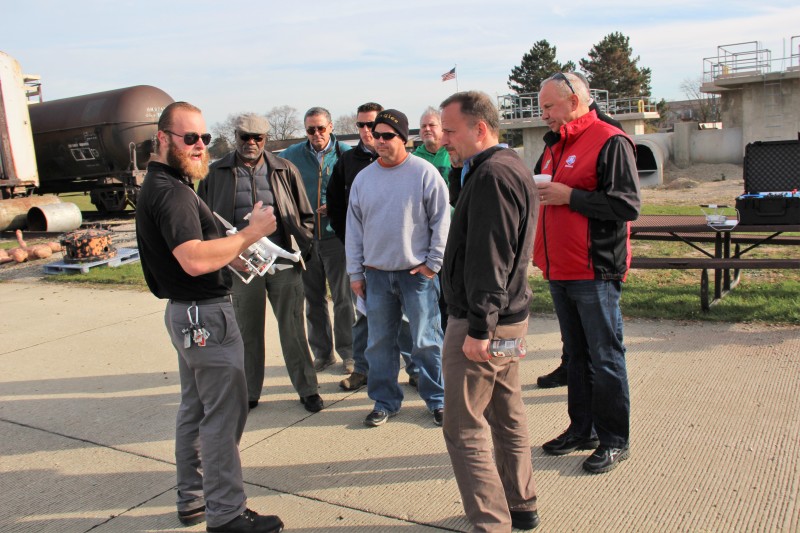 Another key aspect of this acquisition was about redefining and enhancing what it means to be an end-to-end drone solution provider—a term we use often in this industry but can have very different meanings from business to business.
"Everybody likes to use the term 'end-to-end drone services' and it is a popular moniker that people throw around," stated Walker when asked about what his definition of end-to-end solution meant. "But the reality is, if you think about what a true end-to-end drone service is, it is being able to go to a potential customer, see what their needs are and develop a program that creates value for that customer. We don't want to just create another data set that your company has to bring in and integrate into the system; we want to collect data in such a way that it either increases the value of the client's product, decreases their burden, or increases the efficiency of their operations. It is more than just providing good pilots. It is about training a client's organization to understand what we are doing and why, in order to build that relationship with them. With the acquisition of AeroVista Innovations, we are now able to fulfill the promise of what end-to-end drone services are and should be."
Tom went on to point out that with this acquisition, DroneUp will be able to establish a whole new level of trust with their customers. They are able to not only say they have highly trained and qualified assets on the job, but they are also able to demonstrate what that actually means by providing them with unparalleled transparency and access to their training program.
Integrating this level of customized, real-time, industry-leading training and program development into DroneUp's services is something, to the best of my knowledge, has not been seen anywhere else in the U.S. and is set to redefine the meaning of end-to-end solutions.
For more information about DroneUp and their acquisition of AeroVista, you can visit their website at https://www.droneup.com/.