Similar to many other industries in the commercial drone space, the oil and gas industry has been slower to adopt UAVs than initially expected by the market. The initial use cases that the industry first envisioned drones would be doing did not end up turning out as expected. This is something Steven Fargo, Co-Founder and EVP of Strategy & Development at DataWing, is intimately familiar with having been in this business since almost the beginning when these initial reports first surfaced.
Fargo co-founded DataWing about 4 years ago as an aerial data and geospatial services company providing on-demand aerial data collection across the United States, and specializing in processing and producing accurate, high-quality outputs. Because they have been using manned and unmanned aircraft for many years, they are familiar with the challenges the oil and gas industry has experienced with the adoption of drone technology.
In recent years, DataWing has seen that resistance toward adoption start to give way, and this has meant significant growth in the oil and gas industry for their company. Commercial UAV News talked with Fargo to discuss what he thinks enabled this growth in drone adoption, how his company was able to generate value for the oil and gas industry, how to remain competitive in a saturated service market, and much more.
In the past year you've seen an increase in business for oil and gas, what do you think sparked this change and what was hindering growth in previous years?
It takes time to enter into an industry and introduce something new, and to educate business leaders on the value your solution provides. It can take years to turn that sales cycle and shrink it down and start to produce real results from it at a consistent level. That is what we saw happen in this past year or so.
When we entered the oil and gas space about four years ago, the industry was slow to adopt, and that was just the nature of the industry at that time, which was at a low point in regard to oil prices. Companies tend to take a step back or slow down working with service providers on an operational level, considering new technologies, putting out new resources, or funding new ideas when these types of events happen.
Four years ago, it may not have been the best timing to start targeting the oil and gas industry, but we were able to stick it out. Through last year we started to see quite a bit of an uptick as the industry stabilized itself. Money is being spent in the industry, especially in the midstream space that we're involved in, which is the pipeline portion of the oil and gas industry, and in operations with maintenance and inspections.
As you mentioned in your previous answer, it takes time to convince stakeholders of the value of new solutions. What value were UAVs able to add to oil and gas processes for you in the midstream space?
In the oil and gas industry there are a lot of regulatory driven, visual-based inspection processes that have to be done. Where drones add value is by reducing the risk involved by sending drones instead of humans to gather data in potentially precarious situations. And the technology that comes with the drone to collect and process the data is adding value from an analytic or inspection standpoint.
What we're seeing are incremental benefits of value, whether that is with time and cost savings or enhanced safety. For example, we offer a unique service in optical gas imaging. We use a specialized FLIR camera to help us see methane gas emissions. These cameras have been in the industry for a long time, but the traditional method has been to use handheld cameras with boots on the ground. By elevating that point of view by putting the camera on a drone, we were able to get a different downward-facing angle that enabled us to spot fine leaks to a greater degree than with traditional manual methods.
These are incremental steps toward improving value. You start with the low hanging fruit by offering things that make it easy to interpret the data like capturing images and video for marketing efforts, and then the next step is basic visual inspection type services, and then finally you get into more advanced things like analytic type inspection processes.
Data/drone as a service (DaaS) and software as a service (SaaS) are becoming increasingly popular business models with many competitors entering the market, how does a company distinguish themselves from the other services out there?
It is a very popular business model from an idea standpoint, but it is a very difficult business model to actually execute. You have to identify the pain points for the client, determine a very clear use case for your solution, and then you have to solve that for them. You can't expect the client to invest six months of R&D with you to figure out how your drone company can help them. With the saturation of the market, they are not going to pay for that anymore, they are going to pay for a ready-made solution.
It has been interesting to follow the last four or five years with this technology. There were a lot of assumptions about what drones could provide, but there's a difference between what you think the drones can do and what the actual solutions for the client are. The industry had to figure that out alongside the client at first, but now it all comes down to having that well-prepared and tested solution.
Speaking of solutions, how has drone technology enabled you to offer the solutions your customers need?
As a company, if you really want to turn a profit in the space and scale your business, you have to identify the things that are going to work for you and then figure out the most efficient uses of these technologies to solve problems for your clients.
For example, one of the biggest bottlenecks for us has been transferring and processing the data gathered from the field. We are collecting large image-based data files that need to be delivered to the client quickly. If you can gather data with a drone quickly but it takes you longer to pull together that information and process it, then you aren't reducing the overall timeline of the deliverable to the client. You need to leverage best-in-class drone software applications that can help you process that data quickly, that means staying on top of emerging technology.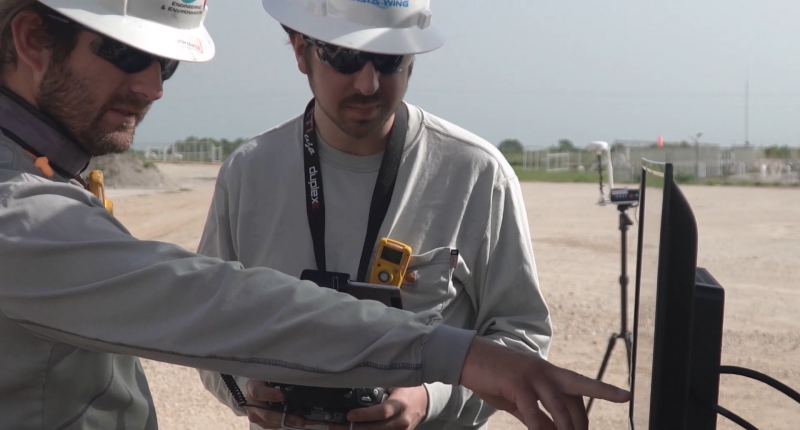 When you are a drone service you aren't making your own software, drones or cameras, so you really have to develop great partnerships with other industry leaders out there. Whether that is on the front end with the equipment that collects the data, or on the backend with the software, the best way to scale your business is to develop and solidify partnerships with people who are doing unique things in both of those areas. You really have to do a lot of backend work on the business side to be able to create those partnerships so that you can deliver to the client what they are looking for.
When it comes to determining those partnerships, there's quite a few options out there. You have to be innovative in this space and make sure the right people are involved who can keep you on the front edge of what is available. I think the challenge for businesses like ours is to continue to innovate, even at a pace that may be faster than the actual adoption rate of end users—you have to stay on the leading edge of technology.
You state on your website that your company is platform agnostic, so what kind of jobs are drones able to do faster, cheaper, or safer and where are manned aircraft still the way to go?
We learned very quickly when our company started that when you are talking about the deliverable with the client, the discussion of what's actually used to collect the data during the front end of the process isn't talked about a whole lot. What the end user cares about is the deliverable, its quality, price, and the speed at which it is delivered.
The idea of having drones fly beyond visual line of sight over a pipeline along long distances in oil fields and those types of things is still very much a vision that we're very optimistic about, but it is obviously going to take a long time to get there. When it does, it will be great, but in the meantime, we are accomplishing this with manned aircraft.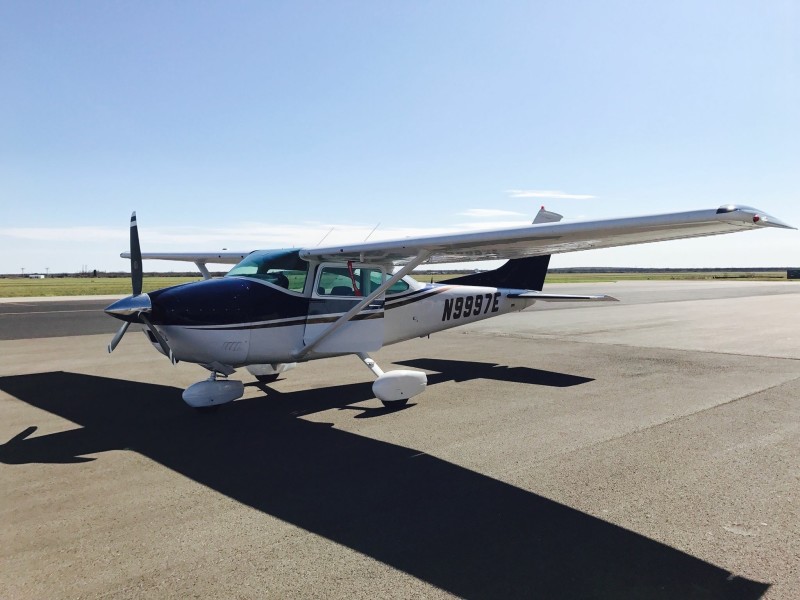 Where drones bring value today is when it comes to point inspections, because you can get in there and grab more detail. They are also great for vertical-style applications. If a client is interested in digitally recreating a digital twin of their facilities for having operational conversations, drones are perfect for this. And then of course, you have those inspection processes like we discussed with optical gas imaging.
With the recent release of the FAA's NPRM for remote ID how do you think it will affect your current business processes?
As a commercial provider, we support these efforts. When we started this company about four and a half years ago, we were one of the very first companies in the Commercial Drone Alliance and we have been very active in those efforts to start bringing up these discussions.
We won't see a whole lot of effects immediately, because the process of going from NPRM to something that will actually drive actionable results is going to take a long time. As a company you consider these regulations strategically—what your business model is going to look three to five years from now when these regulations are set to be in place. I am confident that our team is ready to make those transitions when the time comes.
The NPRM is the foundation for follow-on regulations that would support other aspects of the commercial drone industry, which would really open it up, things like beyond visual line of sight. It's been a long time coming, and I think it still has a long way to go, several years, but it it's always good to see these positive steps in that direction.