For the last 80 years the Aircraft Owners and Pilots Association, AOPA, has been fighting for what they call "Freedom to Fly". For most of those eight decades AOPA was about manned flying, but in 2017 the association realized that a new breed of aviators and aircraft was making its mark, unmanned aerial vehicles (UAV), and they decided to embrace the UAV industry wholeheartedly.
Today AOPA has over 300,000 members worldwide, of which around 20,000 identify themselves as manned and unmanned (Part 107) pilots and 3,000 as purely unmanned aviators.
According to the FAA, in 2018 (2019 numbers have not been released yet) there were 465,500 manned aviation pilots in all categories and 106,300 unmanned pilots. As dramatic as the number is for an industry that just a few years ago didn't exist, the rate of growth is what most experts are talking about.
Unmanned aviation pilot numbers have been doubling in size steadily since the implementation of Part 107, and the numbers are expected to continue growing, while manned aviation pilot figures are maintaining steady at around 460,000.
As a key stakeholder in the future of aviation, AOPA has been following closely the legislative saga of how the FAA is slowly but surely integrating unmanned aircraft into the national airspace (NAS). The latest round in this saga has been the publication of the Remote ID Notice of Proposed Rulemaking (RID - NPRM) on December 31st, 2019 on the Federal Register, and AOPA has a plan on how to officially comment on it.
We had the opportunity to talk to Christopher Cooper, AOPA's Director of Regulatory Affairs, to ask a few questions about the NPRM and how AOPA perceives its influence on the aviation community.
Juan Plaza: Is AOPA preparing a formal response to the Remote ID NPRM?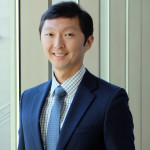 Christopher Cooper: Yes, absolutely. In addition, we have extended an invitation to all our members to comment and to copy AOPA in their direct responses to the FAA. The first thing we did was to ask for a minimum 30 day extension to the deadline to allow for more time to comment. The more time available for stakeholders to submit constructive input to the FAA, the better chances the final rule will reflect the needs of all stakeholders in the NAS. As with any NPRM that impacts our membership, our plan is to respond with a comment developed by AOPA's internal expertise and its member's comments that advocates on behalf of our entire membership, both manned and unmanned.
Is AOPA coordinating with other manned aviation associations on its response?
Other membership associations such as the EAA and NBAA are studying the NPRM and will be releasing their own opinions and comments. However, we are definitely discussing with these groups, along with other manned and unmanned associations, on how we can best advocate for the safe integration of UAS in the NAS. Our internal team will use the comments it has received from our members, along with input from other organizations, to find and respond to the potential benefits and burdens this NPRM creates.
Have you found some trouble signs so far?
As with all aspects of aviation, our main concerns are not only costs and restrictions to existing users, but also barriers to entry for those who want to get involved in aviation. For example, we are concerned about the proposed internet transmission requirement, especially for those operating in rural areas, the cost and privacy concerns to be affiliated with a UAS Service Supplier (USS), and the restrictions that will be placed on recreational operators to establish and operate within FRIAs (FAA-Recognized Identification Area). With regards to manned aviation, we are vigilant as to the impact this rule may have to safety, plus what this could mean for future equipage requirements.
Are you referring to ADS-B (Automatic Dependent Surveillance – Broadcast) and the extra cost to manned aircraft owners to comply with the 2020 deadline?
Yes, and AOPA was successful in limiting the amount of airspace where aircraft were required to be equipped and to extend the time needed to comply. While ADS-B can add a layer of safety and reliability, we don't believe it is necessary for all manned aircraft to bear the equipage costs of ADS-B to safely integrate UAS into the NAS.
Do you see a parallel between ADS-B for manned aircraft and RID for UAV's?
In a way, yes, but while ADS-B provides for airspace access and efficiency through ATM (air traffic management), the proposed rule suggests that Remote ID will be primarily a means for public safety, security and identification by law enforcement and the FAA. Since UAS do not have a pilot onboard, ATM typically cannot reach out via radio frequency, and law enforcement cannot easily follow where the aircraft lands. This is particularly true for UAS that operate BVLOS. But like ADS-B, we feel that not every UAS operation requires Remote ID compliance, particularly those who are low threats to security and public safety such as recreationalists operating within line of sight. Requiring Remote ID for these types of operations is an added cost and barrier to current and future UAS enthusiasts.
With regards to existing air traffic control (ATC) and unmanned traffic management (UTM) do you see a future in which they are fully integrated?
AOPA believes that interoperability between ATM and UTM will be key to ensure safe and efficient integration between manned and unmanned aircraft in the future. While the ATM system is able to handle the current volume of manned aircraft, adding numerous small UASs and air taxis will create an extra level of workload that won't be easy to manage. In the future, we hope to see a UTM system that will eventually handle these types of operations on a routine basis, especially as they become more autonomous. We also want to see that UTM system connecting with the traditional ATM system to ensure safe operations between manned and unmanned aircraft.
Does AOPA, when acting as an advocacy group, plan to represent the unmanned aviation community with the FAA?
Since 2017 AOPA has opened its membership to both recreational and Part 107 pilots, including UAS owners and operators, to make the association more representative of the growth and future of aviation. Manned and unmanned aviation should have the opportunity to share experiences, knowledge and the airspace we operate in. We believe AOPA is the organization that can best provide these opportunities and to act as an advocate for all pilots and owners to grow and strengthen the future of aviation.
On a final note, while AOPA and other aviation membership associations continue to develop their formal comments to the FAA, I strongly recommend our readers to consider becoming a member of AOPA and joining hundreds of thousands of aviators who, with their membership, allow this organization to fight for our "Freedom to Fly".