Since the introduction of Part 107 in 2016, the number of remote pilots has ballooned from zero to over 280,000, and the number of registered drones now stands at 865,505.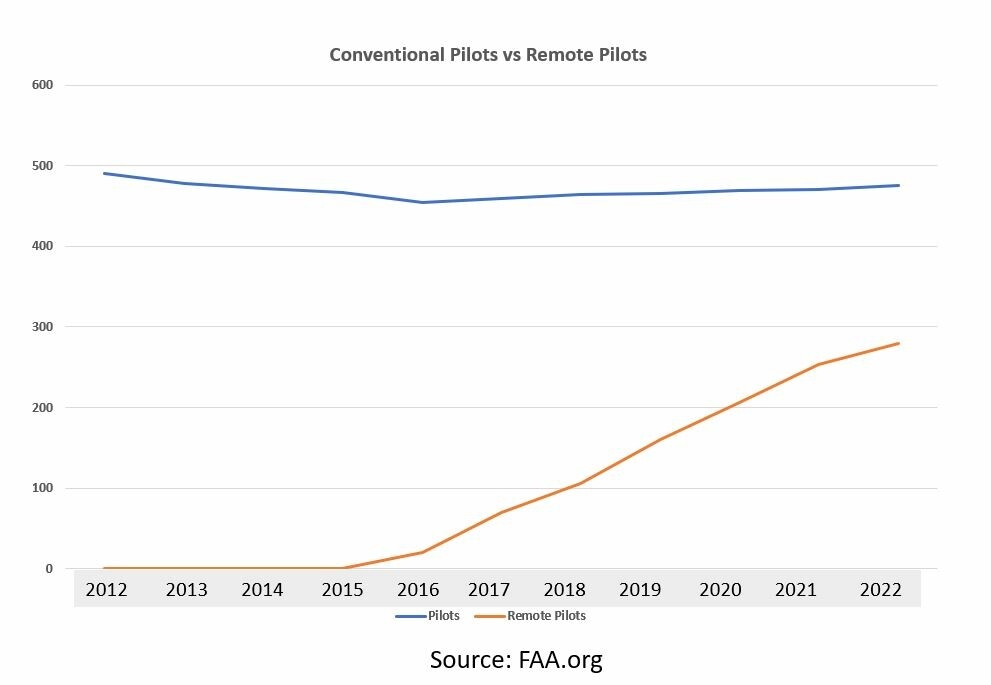 So, what explains this meteoric rise to a number that took decades for crewed aviation to reach? Possibly the fact that it is an industry most analysts predict will be the next big revolution in terms of technological changes to our daily life.
The promise of same-day delivery by drones is becoming a reality in more and more geographies around the globe, and even in the USA we are witnessing an increased number of cities launching test procedures in partnership with large retailers such as Walmart, Amazon, and Walgreens.
This increased interest in the perceived career of the future—drone pilot—opened the door to a brand-new business: the remote pilot flying school in which smart entrepreneurs saw an opportunity to enter the uncrewed arena by training the next generation of pilots.
One such school, the USA Drone Academy, located in Miami, is now training Part 107 pilots in two languages, English and Spanish. We had a great conversation with René Paez, founder and CEO of USA Drone Academy, to get his views on the state of the industry.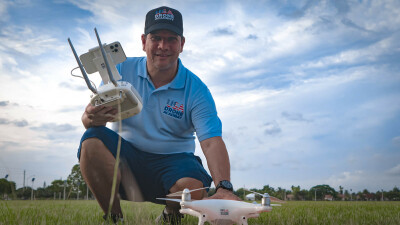 "I was working in construction in New Yor City in 2017 the first time I heard about drones. Given my passion for technology and innovation I decided to dig into it and what I discovered told me unequivocally that this was the future," René said with excitement, "I immediately began doing some research about where to receive training on how to flight drones in the Miami area. I wanted to move south and was looking forward to starting a new career as a drone pilot. To my surprise I couldn't find a single place where I could learn to fly a drone and that got me thinking about a new business opportunity."
In 2016 and 2017, most Part 107 training was done in traditional flight schools that created a curriculum for this new way of being an FAA-licensed pilot. But a Part 107 license does not require that the pilot is proficient in the use of the drone. "What?" you might ask. But the truth is that Part 107 aims at creating a new generation of pilots in command (PIC) that will not necessarily be in charge of the operation of the controls, but the safety of the flight.
"At the USA Drone Academy, we aim at creating pilots who not only comply with the Part 107 requirements, but also they graduate expert pilots of the most widely used drone in the market," René said matter-of-factly. "What we want is that people who graduate from our school can get jobs right away in this growing industry. What companies are looking for are FAA licensed pilots, but who can also get into production mode right away."
When the issue of the language came up, René was clear that there is a difference between crewed aviation and drone pilots in the English proficiency requirements.
"In traditional crewed aviation, most communications with air traffic control and the FAA happens via radio communications. In the uncrewed aviation world, most communications are written and therefore the requirements for English proficiency are different," said René. "We make sure our graduates are familiar with all the FAA systems, especially B4UFLY, and that if the case arises where they have to communicate verbally with air traffic control (ATC) they can do so in a professional manner. The most important thing in our philosophy of training is a laser focus on safety. This industry on non-traditional aviation is rapidly merging with crewed aviation which has an amazing safety record that we want to help maintaining."
Regarding the statistics of new pilots and the interest in joining the ranks of the Part 107 crowd, Rene was optimistic about the future.
"We currently have around 15 registering for the course monthly, but curiously, only six to eight will show up for the test," he said. "With a 90% success rate, we have one of the best records in the industry, and we firmly believe this trend will continue as we approach a decision on flights beyond visual line of sight (BVLOS)."
When we reached the end of our conversation, the topic of what the future holds came up.
"We are launching a repair shop and are distributing a well-known brand of drones in the Miami area," René said optimistically. "We firmly believe the demand for Part 107 pilots will grow exponentially over the next few years, and we will play a major role in the training of generations of pilots both for the USA market but also for Latin America. In the next few months, we will be launching a new initiative we are calling UAV Bootcamp Training in which we are implementing a short but exhausting way to bring new pilots up to speed in regulations and flying proficiency."
We expect the demand for uncrewed pilots to grow in leaps and bounds once the FAA releases its formal regulation on flights BVLOS, and all industries, from delivery to inspections to mapping and agriculture, will demand an increasing number of qualified and ready-to-fly operators.