"Drone technology adoption patterns differ from what has been observed for other technologies in the past," said Omid Maghazei, a postdoc and senior researcher at the Chair of Production and Operations Management at Swiss Federal Institute of Technology (ETH Zurich). Instead of relying on traditional "business cases," which focus on evaluating measurable benefits and costs of the technology option, many companies adopting drone technology start with "use cases," which focus on what a technology can do for a specific operational purpose, Maghazei asserted.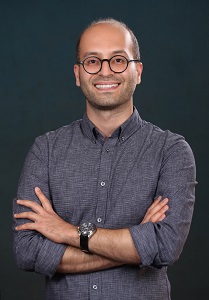 "In our research, we find that—when faced with fast-emerging technologies like drones in thriving ecosystems—companies do not follow the traditional technology adoption patterns, where adoption commonly starts with a business case," he explained. "Instead, companies trial technologies by focusing on a 'use case,' which allows a potential business case to evolve, or not, over time."Based on their findings, Maghazei and his colleagues argue "that companies could use the use case logic as a form of 'solution spotting' that takes a specific technological intervention and varies the involved contexts and objectives to search for valued outcomes."
In other words, he stated, "the use case is a manifestation of 'technology in practice.'"
Maghazei based these statements on research he and his colleagues conducted over the past five years. Their work included more than 90 interviews with domain experts—with many interviews conducted at the Commercial UAV Expo. Their research also included two longitudinal empirical case studies on drone adoption. One study looked at Geberit's use of Flyability drones for inspection; the other examined IKEA's use of Verity and Hardis drones for inventory control.
These findings have been captured in the paper "Emerging technologies and the use case: A multi-year study of drone adoption," which has been published in the peer-reviewed flagship Journal of Operations Management. The study presents a comprehensive look at why, when, and how companies implement uncrewed aerial systems for their operations.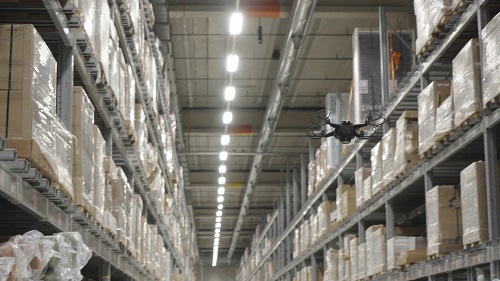 Observations of business practices, Maghazei reported, "show that vendors and potential users were actively looking for ways to create value from drones and they identified numerous potential use cases, not business cases." As a result, he said, many of these use cases "are subsequently piloted or demonstrated."
Furthermore, he stated, "because drone trials are exciting and visible, and vendors are keen to share use cases, they create 'hype.'" In turn, he said, managers "must navigate technology-push/market-pull dynamics by considering factors such as hype and timing."
According to Maghazei, the research revealed that companies showed differences in the ways they "managed drone technology adoption beyond the peak of inflated expectations."
"With any piloting process, vendors and users inevitably go through a phase of disillusionment, as seemingly promising projects are discarded," Maghazei said. "While for some companies this is the 'end of the road,' others, maybe working with more mature technologies, defining broader trial program, and being actively engaged with the ecosystem could identify viable use and then business cases."
These business cases, he remarked, "are relatively small scale initially, but there is a clear expectation that, with further technology evolution, such cases can be scaled, pushing the technology until it becomes mainstream."